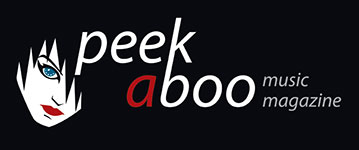 like this vinyl review
---
XOTOX
Redux
Music
•
Vinyl
Dark Electro
•
Electronics
•
Industrial
[85/100]

14/06/2014, Peter HESELMANS
---
XOTOX is a solo project started by Andreas Davids already in 1998, and known as pioneer for the rhythm club industrial sound or what can be labeled as ' Industrial for the masses'. They can also be seen as the leading band for the Pronoize label.
Last year they made the cd ' Schwanengezang', or translated 'Swansong', it is this album that is presented in a 'redux' vinyl version. Andreas chose some colleagues and known artists to turn some of this tracks into their own version and style.
Starting of with the remix from Johan Van Roy, slowly build up electronics that end in the well know Suicide Commando sound of deep harsh electro. The remix of 'revolution doesn't happen in the weekend' is fantastic, this remix by Ambassador 21 gives really something extra to the song, the electro terror from this band is famous, but here they didn't go all the way with their drum machines and the song is even quite danceable although the high rhythm.
The 'Nothwehr' remix from Aehm is completely changed into a darkstep style song, not really my kind of style, but the same song is also mixed by Eric Van Wonteghem and that is brilliant, nice fresh beats and loops in his own ' Monolith' style bring this song a step higher than the original and into a real electro dance floor killer. 'Mondträume' and 'KIEw' bring their synthpop and industrial version of 'Sla Tillbaka', nice, but nothing special or extra is added to the original. This LP has also two extra previously unreleased original XOTOX tracks, 'Guardian Angel', a rhythmically straightforward hypnotic track, and the brilliant Rhythm noise smasher 'Ritmo Diabolico'.
Xotox has chosen his guest quite well with some different electronical styles , but still in a dark industrial club sound. The two extra new songs, and the fact that this is a limited LP to 300 copies, 100 of them in red vinyl, make this a must have for collectors
Tracklist :
side a
01. slå tillbaka (remix by suicide commando)
02. revolution doesn't happen in the weekend (remix by ambassador21)
03. notwehr (remix by aehm)
04. slÃ¥ tillbaka (remix by mondträume)
05 ritmo diabolico
side b
01. notwehr (remix by monolith)
02. slå tillbaka (remix by KiEw)
03. muito fragil (remix by sci-fi industries)
04. guardian angel
Peter HESELMANS
14/06/2014
---