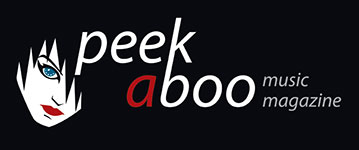 like this cd review
---
FORMS OF HANDS 16
Hands Label Sampler
Music
•
CD
Dark Ambient
•
Dark Electro
•
Electronics
•
Industrial
•
Noise
[85/100]

Hands Productions
10/12/2016, Peter HESELMANS
---
After the annual edition of the Forms Of Hands Festival, the corresponding sampler is out now. All 14 artists who gave the best of themselves during this event (except Hysteresis, the replacement for MS Gentur) are represented with an unreleased song. Another perfect showcase for the versatility of this Dortmund-based record label.The different musical styles for which the label is known and even infamous among industrial lovers, are presented in a professional manner.
The album begins with the emotional atmospheres of Phasenmensch: thoughtful electronic music with positive melancholic sounds and powerful rhythms. Talvekoidik, the dark ambient project of Christian Hahn Ewald, is also present. This time, his musical journey goes in the direction of Jerusalem with emotional melodies in a cinematic setting, a lovely piece of music. Morbus M. is an electronic artist who alternates obscure downbeats with hot rhythms in a dark atmosphere that make us dream away to faraway places.
But the motto of this label is till the same: Hands Says Noise, and so lovers of hard beats and industrial sounds will be pleased with Wieloryb's dark repetitive rhythms and the hypnotic bombastic show of the girl power duo Cacophoneuses. Both are excellent rhythmic 'n noise tracks for which we'd like to clean our dancing shoes.
The best what this label has to offer in the contemporary post -industrial genre is presented here: the electro of newcomer Trackologists that has listened well to Plastic Noise Experience for this song. The End.User comes up with breakcore with magical beats and genius basses.
Lovers of power noise will be pleased with 16Pad Noise Terrorist, sounds that attach directly into your brain with an euphoric feeling as a result. More aggressive beats are delivered by Le Moderniste: doom dark noise that seems to announce the end of the world
Of course, the established names are also present: the industrial dub tech by Monolith and the magnificent 1747 by Proyecto Mirage, tracks of atmospheric beauty, but with a low aggressive approach. And speaking of aggression, the hardest and most furious rhythmic noise comes from Mono No Aware, indestructible beats with a touch of melody are unleashed on your brain and limbs, not recommended for rookies!
The album ends with the brutal strikes of Nullvektor, a gem: analog industrial electro at its best, and danceable. Many different electronic underground styles are a nice overview of what is going on in the industrial genre at this moment. For lovers of this style this sampler is a must, and it is a good opportunity for newcomers to explore this encyclopedic CD.
Peter HESELMANS
10/12/2016
---
Na de jaarlijkse editie van het Forms Of Hands Festival is er natuurlijk weer de bijhorende sampler. Alle 14 artiesten die het beste van zichzelf gaven op dit feestje (met uitzondering van Hysteresis dat MS Gentur verving) zijn vertegenwoordigd met een onuitgegeven song. Alweer een perfect uithangbord om de veelzijdigheid van dit Dortmundse platenlabel voor te stellen. De verschillende muzikale stijlen die het bij de industriële liefhebbers bekend en soms zelf berucht hebben gemaakt worden vakkundig voorgesteld.
Het album opent met de emotionele atmosferen van Phasenmensch: doordachte elektronische muziek die wordt aangewakkerd met positieve melancholische klanken en krachtige ritmes. Ook het darkambientproject van Christian Hahnewald,Talvekoidik, is opnieuw van de partij. Zijn muzikale trip gaat deze keer richting Jerusalem in emotionele melodieën in een filmische omgeving; een heerlijk stukje muziek. Ook Morbus M. behoort tot deze elektronische kunstenaars. Zijn obscure downbeats worden afgewisseld met warme ritmes in een donkere atmosfeer, die ons laten wegdromen naar andere oorden.
Maar het motto van dit label blijft Hands Says Noise, en de liefhebbers van harde beats en industriële klanken zullen weer smullen van de donkere repetitieve ritmes van Wieloryb en de hypnotiserende bombastische tonen van het 'girl power'-duo Cacophoneuses. Beide zijn excellente rhytm 'n noise-tracks waarvoor we graag onze dansschoenen een poetsbeurt willen geven.
Het beste wat dit label tegenwoordig kan aanbieden in het postindustrialgenre passeert tevens de revue: de elektro van nieuwkomers Trackologists, die voor deze track wel erg goed naar Plastic Noise Experience heeft geluisterd. De breakcore van End.User laat ons dan weer genieten van magische beats en bassen die geniaal samenvloeien tot een hallucinant geheel.
Liefhebbers van powernoise komen aan hun trekken met 16Pad Noise Terrorist, klanken die zich direct in je brein nestelen met een euforisch gevoel als gevolg. Nog meer agressieve beats door Le Moderniste: doemdonkere noise die het einde van de wereld lijkt aan te kondigen
Natuurlijk zijn ook de gevestigde waarden weer op post: de industriele dubtech van Monolith en het schitterende 1747 van Proyecto Mirage, ingetogen met de nodige atmosferische schoonheid, maar toch met een ingehouden agressieve toets. En van agressie gesproken, de hardste en meest furieuze rhytm 'n noise wordt gebracht door Mono No Aware, onverwoestbare beats gekruid met een vleugje melodie worden losgelaten op je brein en ledematen, niet aan te raden voor broekventjes!
Het album wordt afgesloten met een pareltje van Nullvektor: analoge industrual elektro van de bovenste plank, langzaam opgebouwd tot de brutaliteit toeslaat, dansbaar en met de nodige boosheid gezongen.
Heel veel verschillende elektronische underground stijlen geven op deze sampler een mooi beeld van wat er op dit moment te beleven is in het bredere industriële genre. Voor de liefhebbers van deze stijl een must, en voor de nieuwkomers een mooie kans om deze encyclopedische cd te verkennen.
Peter HESELMANS
10/12/2016
---