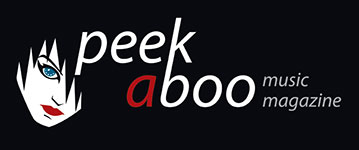 like this cd review
---
CRUISE (CTRL)
Let's Rock
Music
•
CD
Electronics
•
Power Electronics
•
Power Noise
[81/100]

Signifier
10/12/2016, Didier BECU
---
Cruise (Ctrl) is a Belgian duo that exists for ten years now. The music is described as prune drone-electronica, and who are we to disagree? But really, this fourth album that features eight tracks explores all the areas of electronic music, from dark ambient to techno. A hodgepodge that ends in a very unique sound that gave these two guys a name in the Belgian electronic underground.
The CD starts with hard beats, while in the background some ominous keyboards show up. Somewhere it's power noise, but you could eventually label it as techno that fucks your mind, the kind of music you can play when driving at the highway, of course at a high speed. The final seconds of Boys Light Fire are impressive as well, bleeping sounds that attack your mind.

You can enjoy Cruise (Ctrl) on the alternative dance floor (if the music ever gets there), or play it in your room with headphones on, and at a high volume. A track like Dancing Machines Create Image will haunt you, it has an industrial feel and somewhere this band should fit perfect on the Germand HANDS label.

It's not about fear only, the addictive Circle Of Dreams makes you feel like you landed in the middle of a Formula 1 race. The machines are taking over, they rule and smash your brain. Man Makes Crying Man is characterized by deep beats, each of them feels like a drill, not that it ever becomes a cacophony as John C. and Gore keep it all under control.
Since My Baby Left Me (how do they find such a title?) has a repetitive pattern, impossible to stand still on, not even when you are in your lazy chair with your headphones on! Car Tree Woman is almost experimental industrial music that takes you back to the golden days of Monte Cazazza or Controlled Bleeding.
Woman With Memory Of Doll (we told you about those titles) has a chill-out feel, while the final track Why Electric Make Us Do Bad Things has the sound of a factory on fire.
Let's Rock is perhaps a tad too extreme for some, but if you're ready to hurt your eardrums, then just go for it!
Didier BECU
10/12/2016
---