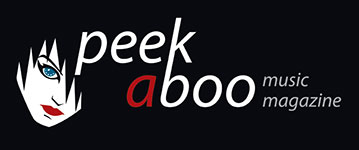 like this cd review
---
KOMMANDO
Skull Snake
Music
•
CD
Dark Ambient
•
Industrial
•
Power Electronics
[60/100]

Ant-Zen
06/12/2015, William LIÉNARD
---
Skull Snake is the sixth album by Dan Courtman, a.k.a.Kommando, on which he pays attention to the various aspects of the serpent: the biblical meaning, snake skin, snake venom and the snake pit, which in European legends is connected with concepts such as horror, torture and death. The result is a dark and gloomy album on which slow kick drums and haunting loops are connected with heavy synths, distortion and voice manipulations, and for which he calls on the Swedish guest vocalist Th. Tot (a.k.a. Trepaneringsritualen) in one track (Serpent Seed).
There is little diversity on Skull Snake. Essentially, the 10 tracks are variations on the same musical themes. As a result, the album is quite homogenous, but primarily intended for those who love death industrial, power electronics and a very dark ambient. The common denominator is a combination of growling drones, electronic noise and distorted voices to create a pitch-dark industrial atmosphere. The soundscapes are interesting as not everyday compositions that we would definitely want to listen to regularly, but the added voices might be too much for non-diehards of the genre.
Tracklisting:
1 The Nhsh Truth/bearer of lies
2 Snakepit
3 Picrotoxin
4 Stimulus Pre-Mortem
5 I Wear Your Skin
6 Häutung
7 Serpent Seed, Feat. Th. Tot (a.k.a. Trepaneringsritualen)
8 Infected Wounds Grow Endless
9 Crosses
0 Cytolysis
www.ant-zen.bandcamp.com/album/skull-snake
www.ant-zen.com
www.mailorder.ant-zen.com
William LIÉNARD
06/12/2015
---
Skull Snake is het zesde album van Dan Courtman, a.k.a. Kommando, waarop hij aandacht besteedt aan de diverse aspecten van de slang: de Bijbelse betekenis, de slangenhuid, het slangenvergif en de slangenkuil, die in Europese legendes verbonden wordt met begrippen zoals horror, marteling en dood. Het resultaat is een donker en somber album waarop trage kickdrums en indringende loops verbonden worden met heftige synths, distortion en stemmanipulaties, en waarvoor hij in 1 track (Serpent Seed) een beroep doet op de Zweedse gastvocalist Th. Tot (a.k.a. Trepaneringsritualen).
Heel divers kan je het materiaal op Skull Snake niet noemen, de 10 tracks zijn hoofdzakelijk variaties op dezelfde muzikale aanpak, waardoor het album een grote homogeniteit uitstraalt, maar hoofdzakelijk bedoeld is voor liefhebbers van death industrial, power electronics en dark ambient. De algemene deler is een combinatie van grommende drones, elektronoise en vervormd stemgeluid waarmee een pikdonkere industriële sfeer wordt gecreëerd. De soundscapes zijn op zich interessant als niet alledaagse geluidsdecors die we zelf beslist regelmatig zouden willen horen, maar de toegevoegde stem is er voor niet-diehards wellicht net te veel aan.
William LIÉNARD
06/12/2015
---