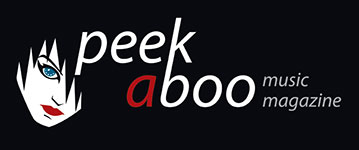 like this cd review
---
GARADH
Need A Change
Music
•
CD
Alternative Rock
[80/100]

Self-released
06/12/2015, Wim GUILLEMYN
---
In 2004, the Swiss formation Garadh became a real band when the three brothers Hay were joined by bassist Yves Mabillard. A few months later they recorded their first demo, and Need a Change already is their third album.
This album was funded through crowd funding and recorded at the Kitchen Studio in Geneva with the producers Stéphane Chapelle and Laurent Volanthen, and that results in a fine sound!
Music lovers who are not familiar with this alternative rock band, should know that the vocals are not the usual rock voices. The singing of Edward and François is rather clean with a lot of nuances and vibrations.
On the basis of twelve songs, Garadh shows its versatility. Broken Angel is an excellent progrock opener with a beautiful text about someone who gives up his pointless job. Need A Change is the first highlight. A sensitive track with progressive rock elements. Also There Is No Reason is such a song, while Every Single Day is Foo Fighters rock. There are beautiful background voices in the chorus and this mainstream song is not coincidentally their first single.
By All The Things You Learned is the longest track. The chorus is perhaps a bit too easy to be eternally remembered, but it is nonetheless a beautifully constructed song. Everyone is Right closes the album and is a rock anthem in the style of Dust in the Wind by Kansas.
Need a Change is a good album. The vocals are top, with meaningful lyrics and great songs. Recommended.
Wim GUILLEMYN
06/12/2015
---
In 2004 werd de Zwitserse formatie Garadh een echte band toen de drie Hay-broers de bassist Yves Mabillard aantrokken. Enkele maanden later kwam al een eerste demo uit, en met Need a Change zijn ze intussen aan hun derde langspeler toe.
Er werden kosten noch moeite gespaard voor deze release die is gefinancierd via crowdfunding en opgenomen in de Kitchen Studio in Genève met de producers Stéphane Chapelle en Laurent Volanthen. Het geluid is dan ook prima.
Wie deze alternatieve rockband niet kent, moet weten dat de muziek een niet zo typisch zanggeluid heeft. Geen ruwe rockstemmen, eerder cleane zangstemmen van Edward en François, die veel nuancering en vibratie in hun vocalen leggen.
Aan de hand van twaalf songs tonen ze hun veelzijdigheid. Het progrockachtige Broken Angel opent ferm en heeft een mooie tekst over iemand die zijn zinloze job opgeeft. Need A Change is een eerste hoogtepunt. Een gevoelig gezongen track met progrockelementen. Ook There Is No Reason is zo'n nummer. Every Single Day is meer rock zoals bijv. Foo Fighters. Mooie backgroundstemmen in het refrein en niet toevallig hun eerste single. Het is zowat het meest mainstreame nummer van het album.

By All The Things You Learned is de langste track. Het bevat een leuk middenstuk en een meegaand refrein. Een beetje te gewoon misschien om onvergetelijk te zijn. Ook Hopeless heeft een catchy zanglijn en is een mooi opgebouwde song. Everyone is Right sluit het album rustig af in de stijl van Dust in the Wind van Kansas.
Need a Change is een goed album: mooi vocaal werk, zinnige teksten en prima songs. Een band die heel wat variatie in zijn songs stopt. Aangenaam luistervoer.
Wim GUILLEMYN
06/12/2015
---