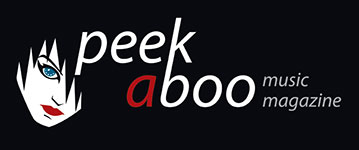 like this album classics review

---
KIRLIAN CAMERA
Eclipse-Das Schwarze Denkmal
Music
•
Album Classics
Dark Wave
[97/100]

Out Of Line
06/12/2015, Didier BECU
---
Normally, we would review the version from 1988 which was released on Discordia, but because this CD is only available at collector's prices, we chose the reissue on Out Of Line, and you get an extra CD on top.
Das Schwarze Denkmal was a very important record for Kirlian Camera which was back then (of course) Angelo Bergamini, Mauro Montacchini, Bianca Hoffman and Charlie Malozzi. This classic was produced by John Fryer, and of course the album is primarily known because you can find the most famous song of the Italian darkwave band on it: Eclipse.
But this record is more than that, and although my favorite Kirlian Camera period is the one with Elena Alice Fossi, the best songs Bergamini ever composed are on Das Schwarze Denkmal. What Low was for Bowie, is Das Schwarze Denkmal for Bergamini: the work of an artist who was bigger than himself and his music almost sounded otherworldly.
The record doesn't sound optimistic for one second. The Christ is tragedy in all its beauty, the saxophone in the song creates some peace, but the doomy keyboards are pure darkness. In the instrumental Celephais, you clearly hear Bergamini's fascination for classical composers.

I never understood whether Austria is about rage or madness, but it is certainly one of the most intriguing Kirlian Camera songs. The drums have a whipping EBM beat, but the synths sound like voices from the darkest nightmare a man can have. Kirlian Camera is beauty, but it also visits your mind in the most penetrating, terrifying way. Kirlian Camera is a way of life, and you can only understand that if you're addicted to them.
Tor Zwei is an instrumental track on which John Fryer plays along, and it immediately becomes clear why he's the producer of Medusa by Clan Of Xymox. You recognize the same oppressive atmosphere, darkwave at its best with at the end an organ sound that hits you in the face. When we asked Angelo to present his favourite records, some readers might haven been surprised with a choice that includes Popol Vuh and Klaus Schulze, but if you listen to Tor Zwei, everything becomes clear.
Aura is also an indestructible Kirlian Camera classic, and because of the beats, it may sound like a lighter track, but the text is pitch black. The masterpiece ends with a masterful rendition of Epitaph by King Crimson.
Personally, I can't think of any better darkwave album than Das Schwarze Denkmal. It is certainly not a work that puts a smile on the listener's face, it simply makes him realize that music can be so scary, so beautiful, so life changing.
The bonus disc begins with Introduction, a dark ambient song. Eclipse (1994 Total Re-Make) has not stolen its name, because it is a completely reworked version with distorted vocals by Angelo.
Kirlian Camera always had an intense connection with industrial, fine examples of this are One Grey Morning and intimate Dresden T.
More experiment you can hear in Neden. Another version of Eclipse is Eclipse 22005 that could have been the ideal soundtrack of Solaris by Andrei Tarkovsky. Strange sounds from another world, another galaxy, another kind of life. Strange and difficult to describe.
The Third Lake actually should have been on Das Schwarze Denkmal, an instrumental song with a haunting violin.
Kirlian Camera is of course Elena Alice Fossi too. Because of her good looks, she has become the face of the Italian darkwave act, but she is also one of the most talented musicians and she was the one who gave the best band in the universe a second career. And so it is important that she is also part of this album, on Eclipse 2008th Anniversary you hear her divine voice that gives this godlike track a second life.
Austria is presented in a Full Metal Version, and because of the beats, it's more suitable for the (better) dance floor. Finally, there are two other versions of Eclipse. The V4 version dates from 1998. It almost sounds like futurepop for people who are suffering from paranoia, it's made for the dance floor, but you can equally enjoy it on your bed while staring to the big nothing. Finally, there is a remix of :wumpscut:, and even though you do not expect it from Rudy Ratzinger, Eclipse remains quite melodious in his hands.
Das Schwarze Denkmal is a highlight in the career of an underrated group, when Elena joined lot of masterpieces followed, but that's something we will talk about later!
Didier BECU
06/12/2015
---
Normaliter zouden we de versie uit 1988 die op Discordia is uitgebracht als klassieker moeten bestempelen, maar omdat deze cd alleen tegen waanzinnige prijzen te verkrijgen is, kozen we voor de heruitgave op Out Of Line, en je krijgt er nog een extra schijfje bovenop.
Das Schwarze Denkmal was een zeer belangrijke plaat voor Kirlian Camera, die toen nog uit (natuurlijk) Angelo Bergamini, Mauro Montacchini, Bianca Hoffman en Charlie Malozzi bestond. Deze klassieker waaraan ook sterproducer John Fryer meehielp, is in de eerste plaats bekend omdat daar het meest bekende nummer opstaat van deze Italiaanse darkwaveband: Eclipse.
Maar deze plaat is meer dan dat, en ofschoon mijn favoriete Kirlian Camera-periode die met Elena Alice Fossi als zangeres is, staan de allerbeste nummers die Bergamini ooit componeerde toch op Das Schwarze Denkmal. Het is voor Bergamini, wat Low voor Bowie was: een artiest die op een bepaald ogenblik zo boven zichzelf uitstak dat zijn muziek bijna bovenaards klonk.
De plaat klinkt geen enkele seconde optimistisch. The Christ is tragiek in al zijn schoonheid, de saxofoon in het nummer zorgt voor rust, maar de doomy keyboards creëren een bijna niet te houden donkerte. In het instrumentale Celephais komt duidelijk de fascinatie van Bergamini voor klassieke componisten naar boven.

Ik heb nooit begrepen of Austria over woede of waanzin gaat, maar het is in ieder geval één van de knapste Kirlian Camera-songs. De drums zorgen voor een opzwepende EBM-beat, maar de synths klinken als stemmen uit de donkerste nachtmerrie die een mens kan hebben. Kirlian Camera is schoonheid, maar bezoekt tevens je geest op de meest indringende, angstaanjagende manier. Kirlian Camera is een manier van leven, en dat kun je alleen maar begrijpen als je eraan verslaafd bent.
Bergamini gunt zijn luisteraar geen seconde genade, Tor Zwei is een instrumentale track waarop John Fryer meespeelt, en het wordt meteen duidelijk waarom hij de producer van Medusa van Clan Of Xymox was. Je herkent er dezelfde beklemmende sfeer in, darkwave op zijn best met op het einde een orgelgeluid dat je helemaal uit je lood slaat. Toen we Angelo vroegen om zijn favoriete platen, waren sommige lezers misschien verrast met een keuze als Popol Vuh of Klaus Schulze, maar als je naar Tor Zwei luistert, wordt alles duidelijk.
Aura is tevens een onverwoestbare Kirlian Camera-klassieker, en door de beats lijkt het misschien wel één van de lichtere tracks op deze donkere plaat, maar de tekst is gitzwart. Het meesterwerk wordt afgesloten met een meesterlijke vertolking van Epitaph van King Crimson.
Zelf kan ik geen betere darkwaveplaat bedenken dan Das Schwarze Denkmal. Het is zeker geen werk dat een glimlach op de mond van de luisteraar tovert, hij blijft eerder verslagen achter omdat hij er zich niet van bewust is dat er zo veel schoonheid in muziek kan zitten.
Zoals gezegd heb je bij de heruitgave op Out Of Line een extra schijfje. De bonusschijf begint met Introduction, een nummer met darkambientinvloeden. Eclipse (1994 Totale Re-Make) heeft zijn naam niet gestolen, want het gaat om een compleet herwerkte versie met vervormde stemmen van Angelo.
Kirlian Camera heeft altijd een intense band gehad met industrial, mooie voorbeelden daarvan zijn One Grey Morning en het intieme Dresden T.
Nog meer experiment hoor je in Neden. Een andere versie van Eclipse is Eclipse 22005, en het zou de ideale soundtrack van Solaris van Andrei Tarkovski kunnen zijn. Vreemde geluiden uit een andere wereld, een ander melkwegstelsel, een ander soort leven. Vreemd, en eigenlijk niet met woorden te beschrijven.
The Third Lake zou eigenlijk op Das Schwarze Denkmal kunnen staan, een instrumentaal nummer met een beklemmende viool.
Kirlian Camera is natuurlijk Elena Alice Fossi. Dankzij haar knappe uiterlijk is zij sinds jaren het uithangbord van deze Italiaanse darkwave-act, maar zij zorgde er tevens voor dat Kirlian Camera een tweede carrière kreeg. En dus is het ook belangrijk dat zij deel uitmaakt van deze cd, op Eclipse Anniversary 2008 hoor je haar goddelijke stem, die het nummer (tja) nog maar eens nieuw leven inblaast.
Ook Austria vind je hier in een herwerkte versie terug, de Full Metal Version is door zijn beats meer geschikt voor de (betere) dansvloer. Ten slotte zijn er nog twee bewerkingen van Eclipse. De V4 versie stamt uit 1998. Het klinkt bijna als futurepop voor mensen die aan paranoia lijden, het is gemaakt voor de dansvloer, maar je kan er even goed op je bed van genieten terwijl je naar het plafond staart naar het grote niets. Ten slotte is er nog een remix van :wumpscut:, en ook al verwacht je het niet van Rudy Ratzinger, blijft Eclipse in zijn handen nog tamelijk melodieus.
Das Schwarze Denkmal is een hoogtepunt uit de carrière van een onderschatte groep, eens Elena het roer over nam volgden er nog een heleboel meesterwerken, maar dat bespreken we later wel eens!
Didier BECU
06/12/2015
---