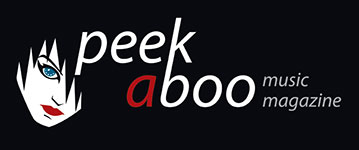 like this article review
---
ALESSANDRA GISMONDI (SCHONWALD)
Ten Albums That Changed My Life
Article
06/12/2015, Didier BECU
---
The North-Italian band Schonwald just released its album Between Parallel Lights that can be described as post-punk with a shoegaze touch, or if you prefer shoegaze with a post-punk touch! On 6th February this duo plays in Brussels as tit's the headliners of the upcoming edition of Fantastique Nights, along with Winter Severity Index and Starcontrol. Reasons enough to ask Alessandra Gismondi which albums changed her life.
1. SUICIDE - Suicide
I totally love this record, because it is stripped of every single resembling rock basics: no guitar, no bass, no drums just a slightly melody on vocals. This album describes a fantastic wonderful disease. The essential post-punk minimal music was born, so sick so good.

2. NEW ORDER - Movement
This is amazingly a dance act. I remember having spent whole afternoons dancing to this album in my bedroom. Definitely it was love at first sight: tight drum rhythms, stunning melodies, cutting guitars, one of my favourite albums ever.

3. COCTEAU TWINS - Garlands
Cocteau Twins to me is the quintessential of dreampop - ethereal wave band. The trio fundamentally changed music in some of the best ways plausible during the 80s. And this album is extraordinary!

4. THE CURE - Pornography
Pornography was the second album I bought of The Cure. I still find it magnificent, a master piece, a sort of pop-sensibilities mixed with a heavy substrate of dark atmospheres and lyrics full of great poetry.

5. THE JESUS AND MARY CHAIN - Psychocandy
A blast of noisy sound, rebel & sweet at the same time, amazing vocals and melodies just like The Beatles meet Velvet Underground, a lot of glimmering feedback along with plenty of echo... even beyond. Probably one of my favourite shoegaze bands ever.

6. MY BLOODY VALENTINE - Loveless
A blizzard of guitars and indecipherable vocals, its clubby sounding rhythm section is so catchy. This album is a rare pearl and it sounds like nothing else.

7. ECHO AND THE BUNNYMEN - Crocodiles
A super debut album: so mature and essential, very representative of the "post-punk era". This album creates a dark winter mood and the vocals are so evocative.

8. TANGERINE DREAM - Zeit
This is an incredible album with its crazed synths, guitar and cello. I could listen to it over and over, amazing.

9. CLUSTER - Zuckerzeit
The pioneers of the industrial, electronic side of Krautrock, they are truly genial using a drum machine for this recording and adding more textures whilst maintaining kraut's hypnotic nuances.

10. X-MAL DEUTSCHLAND - Fetisch
Between lush exotism and minimalism, sang in German. Mystical surreal songs, just great.
Didier BECU
06/12/2015
---
De Noord-Italiaanse band Schonwald heeft net zijn album Between Parallel Lights uit. Ideaal luistervoer voor fans van post-punk die ook van shoegaze houden, of vice versa. Op 6 februari treedt dit duo in Brussel op omdat het de headliner is van de nieuwe editie van Fantastique Nights, samen met Winter Severity Index en Starcontrol. Meer dan reden genoeg dus om eens aan Alessandra Gismondi te vragen welke tien platen een impact op haar leven hadden.
1. SUICIDE - Suicide
Ik hou ontzettend veel van deze plaat, gewoon omdat men alle basisingrediënten van de rock overboord gooit: geen gitaar, geen bas, geen drums, alleen iets wat een heel klein beetje op een melodie lijkt. Dit album beschrijft een fantastische, prachtige ziekte. En zo werd de essentie van het postpunkminimalisme geboren, ontzettend ziek, maar zo goed.

2. NEW ORDER - Movement
Het blijft verbazingwekkend dat dit eigenlijk een dance-act is. Ik herinner mij zeer goed al die middagen toen ik in mijn slaapkamer op dit album stond te dansen. Het was liefde op het eerste gezicht: strakke drumritmes, prachtige melodieën, snijdende gitaren, één van mijn favoriete albums ooit

3. COCTEAU TWINS - Garlands
Cocteau Twins is voor mij de ultieme droomband in het dreampop/ethereal genre. Dit trio heeft fundamenteel de muziek veranderd tijdens de jaren 80, en dan nog op de beste manier. Dit album is buitengewoon!
4. THE CURE - Pornography
Pornography was het tweede album dat ik van The Cure kocht. Ik vind het nog steeds een prachtig meesterwerk, gevoelige pop vol donkere sferen en goede poëzie.

5. THE JESUS AND MARY CHAIN - Psychocandy
Een explosie van luidruchtig geluid, rebellerend, maar tegelijkertijd zoet, een geweldige zang en melodieën zoals bij The Beatles of Velvet Underground, veel feedback samen met veel echo's... waarschijnlijk een van mijn favoriete shoegazebands ooit.
6. MY BLOODY VALENTINE - Loveless
Een sneeuwstorm van gitaren met een zang die je niet kan ontcijferen, met een ontzettend catchy ritmesectie. Dit album is een zeldzame parel en het klinkt als geen ander.

7. ECHO AND THE BUNNYMEN - Crocodiles
Een superdebuut: zo volwassen en essentieel, het vertegenwoordigt volop de postpunk van die tijd. Dit album creëert een donkere winterstemming en de zang is suggestief.

8. TANGERINE DREAM - Zeit
Dit is een ongelooflijk album vol gekke synths, gitaren en een cello. Ik kan er blijven naar luisteren, en vind het nog altijd verbazingwekkend.
9. CLUSTER - Zuckerzeit
Zij zijn de pioniers van de industriële, elektronische Krautrock. Ze maken geniaal gebruik van een drummachine en voegen daardoor meer textuur aan de muziek toe, zonder dat de hypnotische nuances van de Krautrock verloren gaan.

10. X-MAL DEUTSCHLAND - Fetisch
Gemaakt in Duitsland tussen de periode van het weelderige exotisme en het minimalisme. Surrealistische, mystieke liedjes, gewoon geweldig.
Didier BECU
06/12/2015
---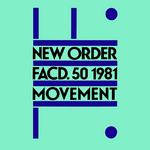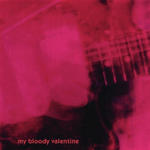 ---