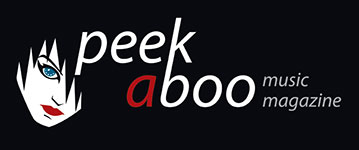 like this cd review
---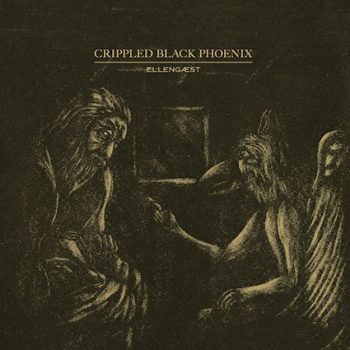 CRIPPLED BLACK PHOENIX
Ellengæng
Music
•
CD
Alternative Rock
•
Ambient
•
Post Rock
•
Psych Rock
•
Psychedelic
•
Soundscape
07/05/2021, Claudia BLACK
---
This album is awesome!!! The end!! Oh sorry, you want some more information to pad this review out? Ok then, this album grabs your attention from track one and refuses to let go until the very end. The whole piece has a bouncy and punchy attitude throughout that reminds me of doing fartlek training on a long run. Wherever the sound takes you, you just go with it, you enjoy the ups and the downs in equal measures and those measures add up to a 55-minute long journey of pure satisfaction!! Ebow is prevalent throughout the album to give an eerie floaty feel, which in some places does not feel eerie at all, it's a, I don't know, a purgatorial feeling that could go either way. Justine Greaves states that the album is a collection of thoughts and feelings about our existence in the world and also about crossing into other dimensions and how we all have spirits and demons and how we can be both strong and weak. Yep, that adds to what I get from the music!
''What does it sound like, give me some similarities to latch on to!!'' I hear you say. Ok, think Pink Floyd or The Eden House crossed with Kate Bush, God Is An Astronaut and Fields Of The Nephilim whilst Patricia Louise Crane goes for a meander through the middle! Get the picture?? You've got an Ulver vibe on opening track ''Ship Of Fools''. ''Lost'' is like a midnight swim in a vast body of water with the only light coming from moonlight shining from behind a bank of clouds. The light on the water pointing in a direction other than the one home. The drums creep like mist along the black wet surface enveloping everything before it! And voices like sirens coax you into cloudy depths. Love it! A girl, I know not who opens the next track by talking about getting her mothers attention but could not get it so she broke things and threw tantrums but at the same time did not want other people to see how upset she was. She tries to be strong behind a wall of her own making and not caring about anything! Then, a gravelly voice in the Laibach style takes over backed up by a mournful beat suffused with an imperceptible vein of stubbornness! Still, i get an image of black waters in my head, snakes and pin sharp teeth. This is where the Kate Bush feel kicks in. This is an eerie, chilly track that has the aforementioned stubbornness hammered into it!
''Cry For Love'' is the Fields Of The Nephilim sounding track that also has me harking back to the mid 1980's when the band was in its heyday along with The Mission, Rose Of Avalanche, The March Violets and Red Lorry Yellow Lorry. A little bit of piano now for those of you who like a bit of ivory tinkle. Lazy meandering and lolling with a hint of gritted teeth menace all wrapped up in a dark sleazy 18th century music hall. Smoke and debauchery, drowned sorrows and ''I don't give a fuckery'' A guitar mirrors the screaming of hundreds of souls… Love it! The vocal is like PJ Harvey singing from the depths of a Seraglio.
Ted Bundy whines about the existence of hell. A hell he put many women through and a hell he put himself in before his termination. Hell exists! We create it for ourselves and others create it for us. We walk through the corridors of this place mostly alone. If one is lucky enough to have a companion on this walk through the fiery domain of serpents…? This is'' (-)'''An aural depiction of Inferno, Dante's Inferno, your inferno, my inferno. And then there are the words of wisdom emanating from the next offering, ''The Invisible Past''. Veins and slivers of hope. ''It's ok to be afraid!!'' the lyric goes. Out that fear strength and resilience fester and bloom.
To top off the album, after 45 minutes or so, a cover of ''She's In Parties'' by that well-known eighties beat combo, Bauhaus, brings the journey to a close. Perfectly in keeping with the vibe of the album, the only difference from the original is the addition of a keyboard line
Track List
1 - House Of Fools
2 - Lost
3 - In The Night
4 - Cry Of Love
5 - Everything I Say
6 - (-)
7 - The Invisible Past
8 - She's In Parties
Line - Up
Justin Greaves - Electric Guitar, Acoustic Guitars, Bass, Drums (studio), Saw, Keyboards, Banjo, Effects, Samples, Backing Vocals
Belinda Kordic - Vocals, Percussions
Helen Stanley - Piano, keyboards, Synth, Trumpet, Vocals, Backing Vocals
Andy Taylor - Guitars
https://www.crippledblackphoenix.net
Claudia BLACK
07/05/2021
---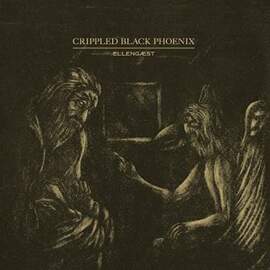 ---