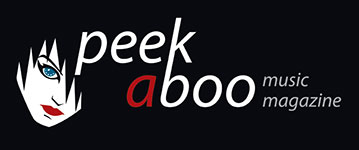 like this cd review
---
ONE UNIQUE SIGNAL
Hoopsnake
Music
•
CD
Krautrock
•
Psych Rock
[84/100]

Fuzz Club
10/12/2016, Didier BECU
---
Psych rock is back. I has never been away, but the current scene hosts so many excellent acts, that the genre is more alive than when it was hip to grow long grey beards and dress like a gnome.
This London-based band already released two albums on Genepool Records (a label that is linked to Universal), but the newest record, that actually looks more like an old Section 25 album, is out on Fuzz Club.

It's quite impressive when you see how many people were involved in this band (then again, One Unique Signal is already around for more than a decade), but today, Dan Davis, Byron Jackson and Nick Keech are responsible for the harsh psychedelic noises.

If you're looking for a three minute pop song, you better not start unfolding the plastic package because you will think that One Unique Signal is boring. The band didn't even give its songs a proper titles. You have to be satisfied with titles like HS 01, HS 02, HS 03 and HS04. Easy to remember, but it's difficult to keep the tunes in your head.

Each of the songs is over ten minutes long and it feels like something is happening every second. In fact, if you think about it, something has to happen in every second when you're listening to music, but that's another matter.

At first hearing, you get the impression that the songs are improvised, but they are all well constructed with snippets of industrial, krautrock, psychedelics and post rock. Now and then you hear some vocals, not that you will understand what they're singing about.
The aggressive tone reminds us a lot of La Muerte or the Belgian Wolvennest, but you actually hear Hawkind, Einsturzende Neubauten, Sun O))) or Can in it.
Saying that the music is easy would be a joke, but if you have an open (say sick) mind, then you will get the essence from the early start. After all, some people will never understand a band One Unique Signal that can f*** up your mind. The music is like having a trip, as if you have swallowed tons of pills: it puts your head on an uncontrolled roller coaster. You'll hear many emotions: anger, aggression, fear,... but no happiness.
Excellent, we say. Music we absolutely like!
Didier BECU
10/12/2016
---