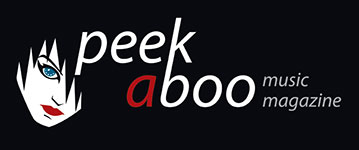 like this cd review
---
RADIOHEAD
A Moon Shaped Pool
Music
•
CD
Indie
[90/100]

XL Recordings
10/12/2016, Didier BECU
---
Perhaps after the demise of the great David Bowie and Prince, we need something like a new Radiohead album. When legends pass us by, we rely on the new wave of living peers to sing 'there there' and make us feel complete, whole and wanted while at the same time wanting them to live forever and not die young or fuck up. Or maybe we just don't give a shit. OK, maybe YOU don't give a shit. If you hate Radiohead, fine. Read something else. Tune into Magic.
But don't hate Radiohead without first hearing this, their ninth studio album and their first since 2011's King Of Limbs - A Moon Shaped Pool recalls elements of their entire career, rather than being a great leap forward beyond the realms of listenability. Let's face it, King Of Limbs and the pay-what-you-want In Rainbows had their moments but were hardly 'iconic'. Nor was Hail to the Thief. Or Kid A. Yet they were compulsive, engaging and the like of which we hadn't heard before and the antithesis of the drudgery of indie-by-numbers or crotch-grabbing rappers being hyped at the time. And you've got to love a band that wipes itself from the net, sneaks out the merest hint of what's about to happen then unleashes the whole album on a Sunday night when most of us are dreading work or face-down in a bowl of crisps at a BBQ.
Burn the Witch kickstarts the album in typically oblique Yorke style - with its Trumpton-style video, it's garnered a huge amount of online interest, not least for its string-driven candour and skittering drums and of course, Yorke's trademark pained near-falsetto. Second streamed single Daydreaming is more of the same but more other-wordly and melancholic. A trippy piano intro leads Beethoven-esque into a typically mournful landscape of desolate electronica and blissed-out crepuscular atmospherics, concluding with a comedown normally reserved for the likes of David Sylvian or Talk Talk. It is terrific. By now you'll have noticed the whole album is alphabetical (in digital form at least).
In fact much of AMSP is as good, if not better, than say (or whisper it) Kid A or Amnesiac. There's a heady air of psychedelic UK folk about Ful Stop and Desert Island Disk - the blurred lines of Drake and Barrett befuddled with usual Radiohead melodrama and cryptic lyrics. Classicism dominates the intros to The Numbers and Glass Eyes before each song germinates into something quite soporific and beautiful. Bloody hell, The Numbers is seriously addictive. This is subtle beauty, not glitch, not riffs not 'fuck you'. It's Radiohead owning the wannabes. And if you have any doubts as to whether Yorke's lost his mojo, check True Love Waits. I'll say no more.
Whatever the big-name critics surmise, it isn't quite OK Computer, it isn't The Bends but it is an essential addition to Radiohead's enviable catalogue that surpasses expectations and quashes hype. It's great and it's a must-hear. A must-have.
This review also appeared also on Flipside Reviews.
Didier BECU
10/12/2016
---