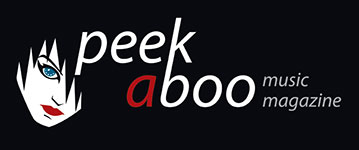 like this cd review

---
SOFT CELL
Non-Stop Erotic Cabaret
Music
•
CD
Synth Pop / Electro Pop
[100/100]

Mercury Records
10/12/2016, Didier BECU
---
In 1978, punk still was the genre that moved the streets of England, but there were also many other interesting things coming up. In Leeds, Marc Almond and Dave Ball joined up and released the EP Mutant Moments that featured Frustration that would be the opening song of Non-Stop Erotic Cabaret later. Especially Marc's stage act was the talk of the town, as it was all about sex. The duo was signed to Some Bizarre Records, the legendary indie label that also had acts like The The, Blancmange or Test Dept. in its catalogue.

A year later, the band was signed on a big label: Phonogram Records. One of the first singles (Memorabilia) was produced by Daniel Miller of Mute Records. Despite the failure, the major label allowed the duo to give it another try. This time it was more than bingo, because Tainted Love made Soft Cell become a worldwide succes.
The band recorded its debut Non-Stop Erotic Cabaret and even if not all reviews were that positive (were the journalists drunk or blind?), the album became a milestone and can surely be considered as one of the best albums ever.
Frustration is a hypernervous song that sounds anything but commercial: the saxophone by David Tofani sounds punky and Marc (well) frustrated.

Of course the second track changed it all. Tainted Love made them real chart heroes. Not many people know that this ultimate new wave hit is actually a cover by Gloria Jones, a female soul singer who was in the first place known as Marc Bolan's girlfriend. Lots of people who danced on that tune thought that they knew Soft Cell... but Tainted Love wasn't Soft Cell.

Seedy Films, that was Soft Cell! "Feeling sleazy In seedy sin city" and it feels like you're a voyeur in Soho, witnessing the whores, all charmed by irresistible decadence.
No, Soft Cell is not only here to entertain you, it's a duo that wants to make you cry. Can you come up with a more touching tune than Youth? "Youth has gone, Though we're still young, It's hard I know to believe that I was somebody's son", indeed Marc.
And what happens when you include words like "Walk my little doggie, walk my little sex dwarf" and add some whipping noises in your song? Well, then you simply get banned, but the addictive beeps of the Roland synthesizer made Sex Dwarf a real classic in the genre.
Chips On My Shoulder is pure new romantic, the synth tunes are of course very Dave Ball, but they could have come from Visage as well.
The gorgeous synthpop tune Bedsitter made it to the top 5 in the UK, but in other countries Soft Cell would be a one hit wonder, the alternative scene embraced the band as one of the founders of true synth pop.
The album ends with Say Hello, Waving Goodbye: probably the most melancholic new wave ballad ever record, it's impossible not to burst out into tears when Marc sings: "Take your hands of me. I don't belong to you, you see. Take a look at my face for the last time. I never knew you, you never knew me, Say hello, wave goodbye".
In 1996, the album was remastered on CD and featured some bonus tracks, like the Supremes-cover Where Did Our Love Go?, that was featured as the B-side of Tainted Love. It also included Memorabilia (that failed single), the B-side of Bedsitter (Facility Girls), the B-side of Say Hello, Wave Goodbye (Fun City, which probably is the most underrated Soft Cell song ever). Another bonus track is Torch, that other big Soft Cell hit, never released on any album, plus the funky and irresistible B-side (Insecure Me). The single What? is also featured on the later CD edition.
After Non-Stop Erotic Cabaret, Soft Cell released three more albums, but because of internal problems, the band split up in 1984. Marc went solo and David became a producer and later formed The Grid. In a way, it's kind of weird that David didn't become a solo artist as well, because his album (In Strict Tempo), which featured Virginia Astley, Gavin Friday and Genesis P-Orridge, is simply perfect. But things are what they are, in 2001 Soft Cell reunited and even recorded a brand new album (Cruelty Without Beauty). That gives us a perfect description for Non-Stop Erotic Cabaret: cruel beauty!
Didier BECU
10/12/2016
---