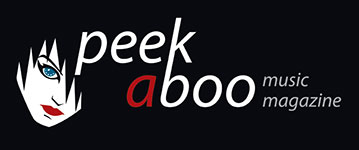 like this cd / vinyl review
---
MOTOR!K
Motor!k
Music
•
CD / Vinyl
Krautrock
[83/100]

Out Of Line
23/07/2019, Sabine MOORHEM
---
Dirk Ivens is a well-known name in the music world. After Absolute Body Control, The Klinik and Dive, he, together with Dries D'Hollander and Joeri Dobbeleir, presents a new project called Motor!k.
The genre known as 'Krautrock' will not be so familiar to a younger audience. It is a general name that originated in the 60s and 70s to describe experimental bands. Nowadays it has evolved to describe a type of style, to catch several types of similar music. One of the more well-known Krautrock exponents is Kraftwerk.
Even so, it does tell you something about Motor!k, even though these 3 gentlemen surely have earned their praise with this release. It is great to find that 70s and even 80s vibe on this instrumental little gem.
Personally, I like 'Colder' very much. Built on synths and guitar exclusively and taking us on a trip to the stars.
It gets a bit rockier in 'Stellar' by the return of the missing instruments in 'Colder'. But to me, it still feels like a lovely journey through our galactic system.
Although the album was originally released by Wool - E - Tapes, it is released by Out Of Line today, July 19, on CD and vinyl.
Want to see Motor!k live? There are several options. Still in doubt? Go to the free release party on August 9 in De Smoutpot in Zwijndrecht, to get to know this band and their music. They will also perform at Yellowstock in Geel on August 10, at the Gainsbar in Kortrijk on August 30th, in Leipzig (Germany) at the NCN (Nocturnal Culture Night) festival on September 6 (with State Of The Union, Atari Teenage Riot, Heaven 17, Clan of Xymox a.o.) and on BIM FEST in Sint Niklaas on December 13th.
Go see them live. They are worth it!
Sabine MOORHEM
23/07/2019
---
Dirk Ivens is een verre van onbekende naam in de muziekwereld. Na Absolute Body Control, The Klinik en Dive, komt hij, versterkt door Dries D'Hollander en Joeri Dobbeleir, aan met een nieuw project onder de naam Motor!k.

Voor een jongere garde aan publiek zal het genre 'krautrock' misschien iets of wat onbekend zijn. Het is een algemene benaming die in de jaren '60 en '70 opdook voor experimentele bands. Tegenwoordig is de term geevolueerd naar een benaming voor een stijlrichting, om gelijkaardige muziek onder te plaatsen.
Een heel erg bekende muziekformatie die (ook) onder krautrock valt is Kraftwerk.
Maar toch, allemaal goed en wel, het zegt wel iets over Motor!k, maar de drie heren hebben zeer zeker hun eigen pluimen verdiend met deze release. Heerlijk om die jaren '70 en ook wel '80 vibe terug te vinden in dit instrumentale pareltje.
Persoonlijk ben ik erg te spreken over 'Colder', dat uitsluitend met synths en gitaar is opgebouwd en ons op een heerlijke roes meeneemt door de sterrenhemel.
Al wordt het bij "Stellar' een tikje steviger door de terugkeer van de in 'Colder' ontbrekende instrumenten, het blijft voor mij aanvoelen als een heerlijke trip door ons galactische stelsel.
Hoewel het album eerst verschenen is bij Wool - E - Tapes, verschijnt het vandaag, 19 juli, via Out Of Line; op cd en vinyl.

Wie Motor!k live wil zien, heeft daar verscheidene kansen toe. Twijfel je nog, dan is er de gratis release party die op 9 augustus e.k. plaatsvind in De Smoutpot te Zwijndrecht, om kennis te gaan maken met deze band en hun muziek. Alsook zijn ze daags nadien te vinden op Yellowstock te Geel, in de Gainsbar te Kortrijk op 30 augustus, te Leipzig (DE) voor het NCN (Nocturnal Culture Night) festival op 6 september (dit met o.a.State Of The Union, Atari Teenage Riot, Heaven17, Clan Of Xymox,...) en op BIM fest te Sint Niklaas op 13 december.
Ga ze zeker ook een keertje live bekijken, want ze zijn de moeite waard.
Sabine MOORHEM
23/07/2019
---