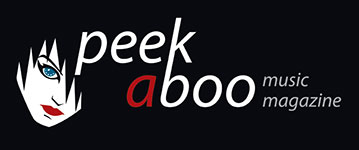 like this cd review
---
SAIGON BLUE RAIN
Pink Obsession
Music
•
CD
Dark Wave
[90/100]

22/07/2019, Aldo QUAGLIOTTI
---
In the beginning was Stupid Bitch Reject, a "catchy and punk" project boasting an acclaimed self-titled debut record, followed soon enough by two interesting chapters (What I Don't See and Noire Psyché ) that led to the opportunity to perform at famous dark festivals such as Wave Gotik Treffen.
Then, the Great Rift Valley: the French duo formed by Ophelia and Franck opted for Saigon Blue Rain as a band name and jumped aboard the Hungarian label Dichronaut Records to release their third studio album, "Pink Obsession", out on the 25th of April.
By looking at the lengths these two creative minds went to, it's no surprise that the chosen title truly reflects the inner impulsiveness of the songs. Pink is, in fact, a positive colour inspiring comforting and soothing feelings. An insightful pick from the colour palette that perfectly makes sense from the very beginning.
Starting with the single "BPD", that charmingly energises its frank and contrite arrangement with its corpulent, deeply inspired layers of mysteries.
SBR brilliantly know how to be pleasant without being complacent, they are clearly eager to make an impeccable impression. On the chess table of their talent, songs like "We Ask For Pain", the sensual "Solstice" and the exquisite "The Valley Knows All My Secrets" team up with the claustrophobic "Incubus Mine", the Gregorian chants-inspired "Incarnation" and the old school (but never old-fashioned), darkwave-filled "Carillon Heart". And gazed out of these variegated fusions, the record deals with dolorous themes, swinging from the search for freedom to love complicacies, filtering hints of pale colours, cramped scenarios, voracious lyrical appetite with Ophelia's impeccable voice that poetically delivers it all as gracefully as a ventriloquist whispering his intense stories.
That's "Pink Obsession"'s forte, hands down: conciliating the elegiac power of well structured songs to an intriguing, haunting storytelling, echoing from endless sources of wonder. There's a bit of Röyksopp in "We Ask For Pain", some Zola Jesus in the Dedalus synths of "Pink Obsession", a touch of Olafur Arnalds stirred with Nightwish in "Incantation" but the successful ensemble of nine tracks still manages to work its miracles blowing the atmosphere up, overcoming rules and crossbreeding genres: the obscure transition we all go through evolving and bettering ourselves. And just like good wine, Saigon Blue Rain seriously benefit from their mature choices. As our heroes would probably put it: c'est le petit Jésus en culotte de velours!
This lovely French expression, just like their talent, is really hard to be translated into everyday words.
Aldo QUAGLIOTTI
22/07/2019
---