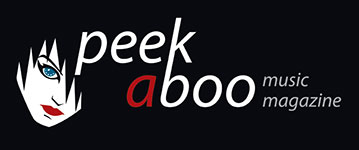 like this cd / digital review
---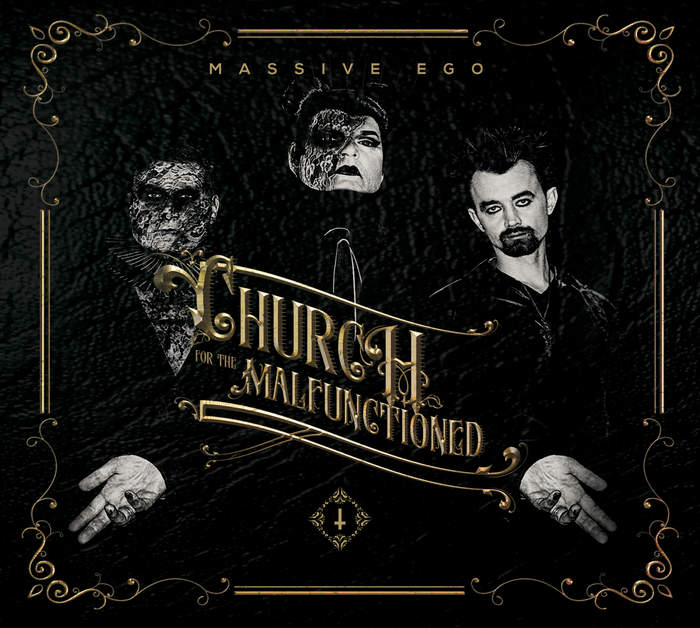 MASSIVE EGO
Church For The Malfunctioned
Music
•
CD / Digital
EBM
•
Electro
•
Electro Pop
•
Futurepop
[84/100]

Out Of Line
02/06/2019, Jurgen BRAECKEVELT
---
Church For The Malfunctioned, is the title of the new album from Massive Ego, released by Out of Line. This British dark-wave ensemble, from and with ex-model Marc Massive, first appeared on the dark scene in 1996. And after more than 20 years they are still there, this time with an album filled with songs that place religious beliefs and their role in today's society under a dark sky with lots of question marks taking the place of the stars.
The album is released as a limited 2 CD Digi-Pack edition, which includes a bonus CD filled with exclusive remixes, as well as a CD + T-shirt bundle. And oh yes, the music …? Well, their music is still built on a solid basis of 80s electro-pop, reinforced with gothic elements, heavy beats and industrial infusions.
What we get served here is indeed some very digestible electro. We start off with the synth-pop-ish 'Digital Heroin' and continue straight after with a more subdued and compelling synth-pop ballad 'The Wolf'. Then it's future-pop with 'My Religion Is Dark'. A song that is heaped with very nice danceable melodies and rhythms. However, the vocals surrounds the song bring more than enough dark clouds. Dance, dance… and now that every fibre in our body has been stretched we fast forward to 'Point Of No Return', which is a dance-floor masterpiece of the same kind.
More deeper and darker beats follow in 'Malfunctioning Me'. Some solid guitar playing is not missing from this album and although they are mostly shy and hidden in the background, they are quite upfront on 'Fallen From Grace', which spreads a more industrial rock scent. 'World In The Gutter' also uses, slightly more dosed, distortion, samples and futuristic escapades. 'Kill The Conspiracy' is a threatening and aggressive sounding up-tempo dark electro song, with an industrial edge.
My favourite on this great album is 'Killing For Gods'. It has a catchy melody, solid rhythm section, and sounds EBM meets future-pop but in a eighties sounding setting.
And what about a version of And One's 'Military Fashion Show'. This one also goes down wonderfully smoothly. Of course, the original is also a master piece.
With Church For The Malfunctioned Massive Ego delivers a diverse sounding, danceable album with a message that cannot be misunderstood. Like a plea for a new religion, a new kind of church, one that celebrates the lifestyle, pleasure, melancholy and message of the gothic. An institution where "The Malfunctioned" like us, who are sometimes referred to as weirdos because of a music and lifestyle choice, feel safe. And why not?! Thank you Massive Ego! Amen!
Jurgen BRAECKEVELT
02/06/2019
---
Church For The Malfunctioned is de titel van het op Out Of Line verschijnende album van Massive Ego. Het Britse darkwave-gezelschap, de band van en met ex-model Marc Massive, verscheen voor het eerst op het donkere toneel in 1996. Na meer dan 20 jaar staan ze er nog steeds, nu met een album met songs die de kern van religieuze overtuigingen op de korrel nemen en hun rol in de samenleving onder een gesternte van vraagtekens plaatsen.
Ze doen dit in de vorm van een limited 2 CD digipack editie, die een exclusieve remix-cd als extraatje biedt. Of in CD:T-shirt bundle. Oh ja, en de muziek…? Die blijft gebouwd op een stevige grondplaat van solide eighties electropop, verstevigd met gothic-elementen en regelmatige scheurende uithalen van beats en industriële scheuten.
Wat we te horen krijgen is inderdaad verteerbare electro. Synthpop met Digital Heroin. Een meer ingetogen en meeslepende synthpop-balade wordt gebracht door The Wolf. De laatste song van het album sluit hierbij aan. En futurepop met My Religion Is Dark. Een song die behept is met heel leuke dansbare melodie en ritmes. De stem omrandt de song echter met meer dan voldoende donkere wolken. Tanzen tanzen… en nu elke vezel in ons lijf gestretcht is, spoel dan even door naar Point Of No Return, wat evenzeer een dansvloerwaardig meesterwerkje is.
En inderdaad ook al wat meer diepere en donkerder beats in Malfunctioning Me. Ook een stevige gitaarpartij ontbreekt niet op dit album. Zij het dan dat die bijna beschaamd op de achtergrond hun plaatsje zoeken, zijn ze er wel op Fallen From Grace, die op deze wijze een industrial rock-geurtje verspreidt. World In The Gutter bedient zich eveneens van wat meer gedoseerde distortie, samples en futuristische escapades. Kill The Conspiracy is een dreigend en agressief klinkende uptempo dark electro-song met een industrial randje.
Mijn favoriet op dit geweldige album is Killing For Gods. Aanstekelijke melodie, stevige ritmesectie, EBM meets futurepop en dat in een eighties-klinkende setting.
En wat te denken van een versie van And One's Military Fashion Show. Ook dit gaat wonderwel vlot naar binnen. Het is dan ook in oorsprong een meesterlijke klassieker.
Massive Ego heeft ons bij deze een divers klinkende, dansbare plaat met niet te misverstane boodschap geschonken. Een pleidooi voor een nieuwe religie, een nieuw soort kerk die de lifestyle, plezier, melancholie en boodschap van de gothic viert. Een instituut waar 'The Malfunctioned', wij allen die soms als weirdo's nagekeken worden omwille van een muziek- en levensstijl-keuze, zich geborgen voelen. En waarom ook niet. Dankjewel Massive Ego. Amen.
Jurgen BRAECKEVELT
02/06/2019
---
---