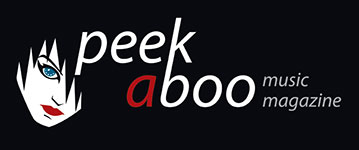 like this vinyl / digital review
---
VEIL OF LIGHT
Inflict
Music
•
Vinyl / Digital
Post Punk
•
Synth Wave
[86/100]

Avant! Records
16/05/2019, Jurgen BRAECKEVELT
---
The Swiss/Zurich duo Veil Of Light returns, two years after releasing 'Front Teeth', with another full fledged long-player, 'Inflict'. Their overal synth-based post-punk gets here a more industrial touch at moments and is supported by somewhat stronger beats. The eight track album is available as limited edition on orange vinyl by Avant! Records.
'So Hard' is more than just the song title and immediately demonstrates, with bone-dry rythms, how hard things can get. Pour a voice soaked in chemical stuff over it and you get a great cocktail that goes down very smoothly. Without knowing what we did wrong, we get an accusing finger pointing in our direction, 'You Done Me Wrong'. Fortunately, the accusations are packed within a great song, which eases the pain. Without pity a sledgehammer called Fact2019 throws us back to the eighties. A solid layer of Depeche Mode sounds are played, and without shame, because these guys simply continue their so far great album.
We already mentioned in the introduction that the beats and rhythms were given a slightly more prominent place, without however approaching EBM or likewise styles. In 'Holy Wars' they seem to be at the frontline, which gives the song a more solid timbre. These gentlemen also do not shy away from the more experimental use of certain soundscapes, which sound a little tougher and more chaotic. As if they don't find their place in a logically constructed sequence. In Europe we can dig this sh*t!. And we did even get to the hard pounding and strong tempo great track 'Animal Instinct'. It is amazing to note that, even if the song remains synth wave-based, you retain a blissful hip-rocking feeling. Despite this feeling, I think also some hard-core EBM fans might get fond of this song. Machinery as a torture tool, twisted twisting of the LFO and VCO knobs on the analog synths in the recording studio. Dark and mysterious, driven by a solid bass line. I do love it. It's the title song 'Inflict'.
So what does remain at the end? Which is the song that one would place at the end of an album? 'There is Nothing Left?' Yeah right! 'Nothing Left' is like the apotheose, a finger licking closure song!
Conclusion: Thank you Veil Of Light! This person is very happy to have had the opportunity to enjoy this album already. And I'll surely repeat that experience in the next days. Why? Because, I just can't get enough! Basta!
Jurgen BRAECKEVELT
16/05/2019
---
Het uit Zürich afkomstige duo Veil Of Light is twee jaar na Front Teeth, terug met een volwaardige longplayer Inflict. Hun synth-gebaseerde postpunk krijgt een meer industrieel tintje met momenten en bedient zich van wat stevigere beats. Het 8 nummers tellende album verschijnt in limited edition oranje vinyl op Avant! Reocrds.
So Hard is meer dan een songtitel. Het demonstreert meteen met kurkdroge ritmes hoe hard het soms kan gaan. Druppel daar overheen een in chemisch spul gedrenkte stem en je hebt een geweldige cocktail die heel vlotjes binnen loopt. Zonder te weten wat er scheelt stelt, krijg je een beschuldigende vinger cadeau in You Done Me Wrong. De betichtingen zijn gelukkig verpakt in een geweldige song, wat de tergende pijn wat verzacht. Zonder medelijden een mokerslag naar de eighties met Fact2019. Een stevige laag Depeche Mode weerklinkt zonder schroom. En dat is ook nergens voor nodig, de heren zetten hier een tot nog toe geweldig album gewoonweg verder.
In de inleiding vertelden we al dat de beats en ritmes een iets prominentere plaats kregen, zonder echter de EBM of vergelijkbare muziekstijlen te benaderen. In Holy Wars zijn die dan ook frontline aanwezig, wat de song een iets gefundeerder timbre geeft. En de heren schuwen ook het experimenteler gebruik van bepaalde soundscapes niet, die wat warriger en chaotischer klinken. Alsof ze hun plekje binnen een logisch opgebouwde sequentie niet vinden. In Europe mogen we van dit gegeven proeven. En wat te zeggen van nog wat steviger gebonk en tempo, die ontegensprekelijk lekker klinken bij Animal Instinct. Het is verbazingwekkend vast te stellen dat het synthwave-based blijft, dat je toch zo een zalig heupwiegend gevoel blijft behouden, ondanks het feit dat een doorwinterd EBM-fan deze song wel eens héél genegen zou kunnen zijn.
De machinerie als marteltuig, onheilspelbaar gedraai aan LFO- en VCO-knoppen op de analoge kasten in de opnamestudio. Donker en mysterieus, door een stevige baslijn geruggesteund. I do love it... de titelsong Inflict… En wat blijft er op het einde nog over? Welke song geef je dan nog een plaats op een album? There is Nothing Left? Yeah right. Nothing Left is er één met een heel grote strik. Een afscheid van deze Inflict om de vingers bij af te likken.
Conclusie: dankjewel Veil Of Light ! Blijgemutst is deze mens dit album al te mogen hebben geproefd. En dat zal eerstdaags nog verschillende keren gebeuren. Waarom? Omdat het gewoon smaakt naar méér van dat. Voila….
Jurgen BRAECKEVELT
16/05/2019
---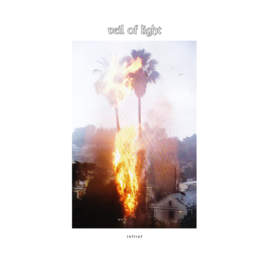 ---