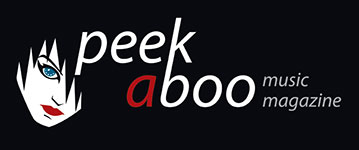 like this cd review
---
SILENT RUNNERS
The Directory
Music
•
CD
Dark Wave
•
Post Punk
•
Synth Wave
[94/100]

Self-released
20/03/2018, Jurgen BRAECKEVELT
---
The band Silent Runners are from the Netherlands, more specificly from Amsterdam. The five-piece ensemble delivers a spicy mix of dark synth (wave) and post-punk. A cocktail containing sharp bass riffs, dry but rhythmic drumming, minimalist guitars and fully exploited synths.
Their first EP was released in 2015 but now The Directory present us with their first full-fledged debut beaming you back to the sound of the 80s, without sounding like a lazy copy/past work.
That characteristic sound is immediately discernible with Dark Mountain. A hint of A-HA, a hint of Depeche Mode, a cheerful synth melody torn to shreds by pruning hard bass lines, while handy guitar work floats in between. The synths play the leading role in Wilderness, along with that great bass. Immediately everything sounds a lot deeper. Then back to the eighties? Well... why not... Make It Right does the trick. Followed by the 1:14 min, in my opinion superfluous, musical filler Drawing. Or is it? Fortunately, the next track The Knife revert again to the better work that characterises this full CD.
Again Forgotten is treated with a reverb-ed voice, an angular melody. It is more than appropriate to mention frontman Dolf Smolenaers vocals fit this style very well. And what about the guitar parts that seem as if early The Cure have been involved there? It's all in the game with these more than excellent Silent Runners and their next track Nobody Here.
Then patience is required to reach the end of the no less than seven minutes of excellent synth-wave track Caveman whereupon a carefully played and very thin guitar demands to be a part of this song. Following are Road Of Gold and Roadkill that both received a very slight but recognisable shoe-gaze treatment.
The eleventh, last and title track The Directory sounds like a more than worthy close to this album..
Silent Runners have delivered with The Directory a very good and solid album. Combining retro and more contemporary sounds, while synths and guitars alternate in taking a foreground position. Driven by clever bass lines and sounding lived through and mature. When I read the many positive live gig commentaries the band gets, I can't wait to catch them performing soon! I think I might even be in the front row on this occasion.
And that might well be at Wave Gotik Treffen 2018 in Leipzig, Germany as the band recently announced they will play this year's edition.
Jurgen BRAECKEVELT
20/03/2018
---
Uit Nederland, meer bepaald Amsterdam, komt de band Silent Runners. Het vijfkoppige ensemble brengt een kruidige mix van duistere synth(wave) en postpunk. De cocktail bevat snedige bassriffs, ritmisch en kurkdroog drumwerk, minimalistisch gitaargeluid en synths die alle registers opentrekken. De band laat ook al weten dat ze in 2018 te bewonderen zijn op het Wave and Gotik Treffen.
In 2015 was hun eerste EP een feit, nu volgt met The Directory hun eerste volwaardige debuut. Anno 2018 teruggegooid worden naar de sound van de jaren '80, zonder echter kopieerwerk te zijn.
En die karakteristieke sound is meteen te ontwaren bij Dark Mountain. Een vleugje A-HA, een zweem Depeche Mode, een vrolijke synthmelodie die door snoeiharde baslijnen aan flarden wordt gereten, terwijl een handige gitaar daar tussenin haar ding komt doen. De synths die in Wilderness de hoofdrol spelen, samen met die geweldige bass. Het klinkt meteen een stuk dieper. Dan maar even terug naar de eighties? Tja... waarom niet…Make It Right neemt doet dat. Gevolgd door het 1:14 min durende (naar mijn mening overbodige) muzikale niemendalletje Drawing. Of toch niet? The Knife is gelukkig weer het betere werk dat deze full CD kenmerkt.
Forgotten is opnieuw overgoten met een door de reverb gehaalde stem, een hoekig melodietje. Het is meer dan gepast om even te vermelden dat de stem van frontman Dolf Smolenaers gemaakt is voor deze stijl.
En wat te denken van een beetje gitaarwerk waar de vroege The Cure een hand in lijkt te hebben? It's all in the game bij deze meer dan voortreffelijke Silent Runners. Met Nobody Here krijgen we dat er gratuit bij.
En dan even geduld... maar liefst ruim zeven minuten voortreffelijke synthwave met Caveman waar een wel heel zuinig (Nederlands!) gitaartje heel voorzichtig een rol komt spelen.
Met een flinterdun shoegaze-jasje krijgen we Road Of Gold en Roadkill, om dan met het elfde en laatste nummer op deze full, het geweldigeThe Directory met heel veel bravoure uitgeleide gedaan te worden.
Silent Runners levert een heel goede langspeler af. Retro en hedendaagse klanken, met afwisselend synths en gitaren op de voorgrond. Doorkliefd door snedige bassen. Maar vooral doorleefd. En als ik lees wat voor een leuke live-commentaren de band al kreeg, dan is het aftellen om ze zélf eens live aan het werk te kunnen zien. Ik sta dan wellicht op de eerste rij…
Jurgen BRAECKEVELT
20/03/2018
---
---