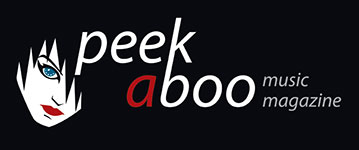 like this cd review
---
WE ARE TEMPORARY
Embers
Music
•
CD
Darkwave
•
Electro Wave
•
Indie
[100/100]

Trisol
21/03/2018, Masha KASHA
---
"Embers" is the second album of the US based darkwave/indielectro Band "We Are Temporary".
Since the style of the first album has already been a pretty unique masterpiece, I guess everyone awaited the sequel with a certain impatience. The main questions arising troubling the fans were if Mr. Roberts will manage to carry on the good work and not lose the style. The answer is "YES"!
The album is "not light to digest" said one of my colleagues from another music webzine. And he is fully right in a positive sense. The beats, the vocals, the instruments - everything is mixed into a rare blend of good music. Each song is different and reveals new aspects every time youi listen to it
The style
If you have heard the first album you will never confuse "We are Temporary" with any other band. The sound/vocal is varying from very light and ethereal sound to very dark and dark mood, somewhere between darkwave and postpunk and completed with synths and sampled sounds VFX. The lyrics require a seperate admiration. "We Are Temporary" have something archaic, tribal and wild, yet mystical and clandestine.
Favourite songs
I love the "Polyamory" for the rock'n'roll part and "not yet another love song" attitude. Although the song is about love, "Polyamory" shows all the flow of relationships from the new exciting perspective. Since I personally prefer the darker side of the band "You Must Have Known" is one of my favourite tracks, slightly reminding me of "Give Me More" from the first album. Tracks like "Echoes" and "Earth" gently mix ethno/tribal with electro music, epecially "Earth" makes me thing about Delerium (in their mid years). I also loved the very industrial "Medication" for its archaic and rich sound.
When to listen to it
Especially when you are alone and have big headphones. And don't forget the booklet from the hard copy - to admire the artwork and to read the lyrics.
Masha KASHA
21/03/2018
---