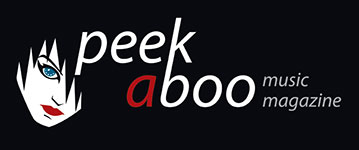 like this cassette review
---
MANNEQUIN
Singles/Faction
Music
•
Cassette
Dark Wave
[87/100]

Sentimental
13/03/2018, Jurgen BRAECKEVELT
---
From the dungeons of Sentimental Records (a label co-owned by Whispering Sons' singer Fenne...), great material is emerging … like the Californian dark-wave duo Mannequin who are releasing their first physical release on tape, a compilation of their first two digital EPs Singles and Factions. They guarantee a rectilinear, pulsating, dark sound characterised by pounding bass lines, melodic synths and a voice that may trigger goose bumps. A sound comparable to 80s acts like Das Kabinette, Iron Curtain or even Clan Of Xymox.
The first song Melissa has a lot of depth and darkness but tends to sound playful and cheerful at the same time. The infectious synth melody plays a dubious role in this opener. That blissful dark sound continues to resonate in Hours. Yet everything remains sufficiently up-tempo and danceable. Monotonous chilly drum beats and a voice from the grave welcomes you to Everybody. The permanently pumping and the bone penetrating bass-line complete this track.
1939 is a spoken word piece that makes the transition to Midnight Stalker, a gem that tends to lean more towards minimal synth style. As the sixth and final track we get Astro, a somewhat quieter song but still remaining danceable. We discover the same ingredients as in previous songs and spontaneous thoughts of the work of Clan Of Xymox can not be suppressed.
In short, Singles/Factions became a more than decent dark-wave tape. While Mannequin joined the still young and fresh Sentimental Records I believe this Californian duo has found the right label to deliver even more fine releases to fill-up the empty spaces on our music shelves.
Jurgen BRAECKEVELT
13/03/2018
---
Uit de kerkers van Sentimental Records (label mede in handen van Whispering Sons' zangeres Fenne...) doemt alweer geweldig materiaal op. Het Californische darkwave-duo Mannequin komt met een eerste fysieke release op tape, een combinatie van hun eerste twee EP's Singles en Factions. Ze staan garant voor een rechtlijnige, pulserende, donkere sound gekenmerkt door dreunende baslijnen, melodieuze synths en een stemgeluid dat menig haar op het lichaam recht doet staan. Een sound die vergelijkbaar is met die van 80's acts zoals Das Kabinette, Iron Curtain of Clan Of Xymox.
Melissa heeft veel diepgang en duisternis, maar klinkt tegelijk ook speels en vrolijk. De aanstekelijke synthmelodie speelt in deze opener een dubieuze rol. En die zalige donkere sound blijft doorklinken in Hours. Toch blijft alles voldoende uptempo en dansbaar. Monotone kille drumbeats en een grafstem verwelkomen je in Everybody. De permanent doordrammende en door merg en been gaande baslijn maken het werk compleet.
1939 is een spoken words stukje dat de overgang maakt naar Midnight Stalker, een pareltje dat meer neigt naar minimal synth. Als zesde en laatste track krijgen we Astro. Een ietwat rustiger nummer, dat toch ook weer dansbaar blijft. We ontwaren dezelfde ingrediënten als in voorgaande songs en een spontane gedachte aan Clan Of Xymox kan niet worden onderdrukt.
Een goede tape met goede darkwave. En op deze wijze vervoegt Mannequin het nog jonge Sentimental Records. Het duo uit Californië heeft naar mijn aanvoelen het juiste label om nog meer van dit in onze platen-, CD- en cassettekast te droppen.
Jurgen BRAECKEVELT
13/03/2018
---