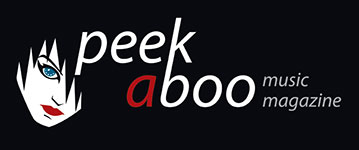 like this cd review
---
CRYING VESSEL
A Beautiful Curse
Music
•
CD
Gothic
•
New wave
•
Post Punk
[92/100]

Manic Depression
09/03/2018, Charles "Chuck" MOORHOUSE
---
Ever listen to a beautiful song from The Cure and think, "I love this but I wish is had a little more oomph or weight"? The opening track, Exordium, from Crying Vessel's latest effort, A Beautiful Curse, would scratch that itch. One only wishes that the track's compelling sound went on a bit longer.
The next one, Dig Deep, is just as weighty. Again though, it's not quite long enough to finish a walk through the fog settling along the hedgerow overlooking the moors below. It moves into Empty Glass, which is a synth-driven 80s new wave song complete with plucked guitar highlights and big, important vocals. Lyrics almost don't matter to convey the sense and emotion of the song - very Clan of Xymox; as is the later track Lay me to Sleep, with its syncopated clap beat at the end of each measure.
Then, as if tracking the evolution of modern dark pop, Lovers in Paradise opens with a solid baseline, deep crooning, and thrashing guitars for a striking collision of Chameleons and Killing Joke. And, speaking of killing, the track, Killing Time, picks up the pace. Kiss the Fire, a standout track, uses a heavy bass line for a song that fits nicely as the backing track to any "how to dance like a goth" video on youtube. Ghostly Figures adds scintillating guitar notes over synths warbling almost unnoticeably in the distance. The nature sounds opening the dirge that the band calls, Trust Me, seem out of place. This track sounds simpler with fewer layers, a rung or two below the rest of the album. One Last Taste, starts as if it will be another plodding effort, before, at about a minute in, the bridge hits and the song takes flight. One Last Taste is not the last track, which is good because you can keep hanging your head and shaking it back and forth in a melancholy reverie as A Second Sleep picks right up where One Last Taste left off. The sound on A Beautiful Curse is post-punk, goth and new wave. It is not groundbreaking but it is fresh. Lyrically, it seems meaningful and emotive. Overall, the album evokes an innate sense of pleasure, that you cannot quite express or quantify. That is what music should do. I am looking forward to catching them live at Wave Gotik Treffen in a couple of months.
Charles "Chuck" MOORHOUSE
09/03/2018
---