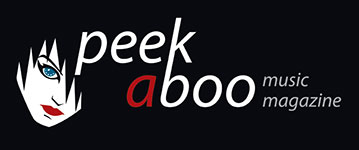 like this cd review
---
OST+FRONT
Adrenalin
Music
•
CD
Industrial Metal
[92/100]

Out Of Line
26/01/2018, Jurgen BRAECKEVELT
---
The Berlin-based aggressive guitar gods of OST + FRONT are hitting hard again with Adrenalin. Lovers of this style will be spoiled by Out Of Line with these release versions: Normal CD, deluxe double CD, limited double vinyl and limited fan-box with the double CD, the exclusive live double bonus album "Live in Moscow", with a signed by hand certificate, an exclusive sticker and an exclusive OST + FRONT flag. So if the album is as good as the previous one, mid-February 2018 will bring a flood of orders I'm sure.
The title song, Adrenalin will not be the showstopper here, with a wall of sound it kicks right in from the start. Although the song is rather melodic, it explodes completely in the choruses. This in their known style: from aggressive to 'sing-along level' and back. Is this Heavy Metal? The tempo of the songs would make you think so. Still, though it might sounds like heavy metal on first glance, the clearly present synthesizers give it an extra dimension.
Then we seem to go the erotic way with Disco Bukkake, a rather 'quiet' track (though, what's in a name?), only to cross a number of borders to land in U.S.A. With such a title, you may not be able to hide a certain amount of cheerfulness, as if the people of OST + FRONT would ever give Mr Trump a love gift. U.S.A. uber Everything....!? NOT!
The overall OST + FRONT sound is a great mix of some elements taken from techno, heavy metal, hints of punk rock, thrash.... but at the same time sounding rather melodic. Puppenjonge is one of those typical 'sing-along' tracks on which we could easily take each other's arms and dance in a circle. Something that would be more difficult on Blattzeit, which pounds with a hellish pace hard in your stomach. Nice drums and tight guitar work that puts your ear-drums under extreme tension: blissful!
It seems they are warmed up now because they rage in further with Arm und Reich. Great to hear guitars and techno-like electronics flowing perfectly together in an inimitable melody.
Apparently, OST + FRONT sometimes kick girls in the shins; Böses Mädchen. Here we get a recognizable and extremely lyrical synthesizer melody again that brightens up the whole as never before.
Then it's time to praise themselves! And if there's a band that has the right to do so, it's them! On 10 Jahre OST + FRONT their sing their own praise, self-glorification beyond the border, but above all: the love for their fans. A thank you that can count!
Edelweiss seems to brings nothing new to industrial metal and the vocals would even fit in a German Schlagershow, only the vicious guitars make it sound deliciously aggressive again.
Also humour is no taboo for this Berlin gang. What to think about a song with the title: Hans Guck in that elevator. Sounding at their best with a combination of great vocals, melody and a chorus that gets some extra punch from the guitars. Then a slightly more slouced piece: Du gehst mir unter die Haut. Here we get more punk-rock elements and sound but it still adheres to the gates of hell. No bite size chunk of meat for teenage teenage punk rockers.... it kicks too much ass for them I guess.
And why should such a diverse album, bursting with musical styles, not have a little bit of doom too? Alte Liebe is such a nice doom-ish track, lingering guitars, choir-like singing arrangements and a solo guitar that nourishes the melody.
On the bonus CD the fans get four extra songs. The folky opening, changing to almost hard metal Ich Will Alles condemns everything. A swinging sing-along, typical OST + FRONT due to its typical way the songs build-up and vocals sound. You want EBM? Here's Bluthund! Or not, because after fifteen seconds the guitars brutally attack with an unprecedented aggression. On it goes, Rosenkavalier serves itself as a minimal / synth-wave song, with lots of analog sounds. The song remains more quiet throughout the whole length, which comes much appreciated after the violence of all previous ones. But enough 'rest', Willenskraft comes pounding in with melanchonic singing and angular guitar work.
This new release is completely in line with their previous work and sounds incredibly strong. The typical OST+FRONT style and sound remain very recognizable, aggressive passages interspersed with almost choral singing and elements from so many other musical styles. OST + FRONT has been performing at a very high level for 10 years and Adrenalin does not damage their reputation at all. Another top album of a band that manages to hit even harder live as they sound on CD. Again a great release!
The fan-box contains the double CD, Adrenalin on vinyl, Live In Moscow with 21 songs, including Fiesta de Sexo, Fleisch, Liebeslied, the hard-hitting Anders and sing-alongs Sonne Mond und Sterne, Gang Bang, Volksmuzik, Mensch and Bitte Schlag Mich ,
Jurgen BRAECKEVELT
26/01/2018
---
De in Berlijn gevestigde agressieve gitaargoden van OST+FRONT slaan ons wederom snoeihard om de oren met Adrenalin. En iedereen wordt verwend door Out Of Line die het uitbrengt: het verschijnt zowel op CD, deluxe dubbele CD, gelimiteerde dubbele vinyl en gelimiteerde fanbox met de dubbele CD, het exclusieve live-dubbele bonusalbum "Live in Moskau", een met de hand ondertekend certificaat, een exclusieve sticker en een exclusieve OST + FRONT-vlag. Dus halfweg februari 2018 zal een stortvloed aan bestellingen met zich brengen, als.. het album zo sterk is als voorgaande…
Aan de titelsong zal het niet liggen. Adrenalin hakt er met een wall of sound meteen keihard in. Hoewel de song vrij melodieus is, barst het geheel los in de refreinen. En dit in hun gekende stijl: van agressief tot 'meezinger-niveau'. Is het Heavy Metal? Aan het tempo van de song te horen wel. Het klinkt ook als heavy metal, met een streepje duidelijk aanwezige synthesizers die een extra dimensie aan het nummer geven.
We gaan de erotische weg op met Disco Bukkake een eerder 'rustig' werk (hoewel, what's in a name?). En dan steken we een aantal grenzen over en landen we in U.S.A. Met zo één titel beeld je je wellicht weinig vrolijkheid in, alsof de lieden van OST+FRONT mr Trump ook maar een liefdesode zouden cadeau doen. U.S.A. über Alles….!? NOT!
De sound die OST+FRONT brengt is een geweldige mix van kleine elementen uit techno, heavy metal, vleugjes Punk Rock, thrash, … en tegelijkertijd melodisch. Puppenjonge is weer een typische 'meezinger', waarop we evengoed arm in arm in de ronde kunnen gaan dansen. Dat lukt dan weer moeilijker bij Blattzeit, dat met een hels tempo onverbiddelijk hard in je maag stompt. De heel leuke drums en strak gitaarwerk die je trommevliezen in uiterste spanning zetten: zalig!
En de leieen lijken precies héél goed opgewarmd nu, want ze razen verder met Arm und Reich. Geweldig om de perfecte mix van gitaren en techno-achtige electronica in een onnavolgbare melodie samen te zien vloeien.
Blijkbaar trapt OST+FRONT soms ook meiden tegen de schenen: Böses Mädchen. Hier krijgen we een herkenbare en uitermate lyrische synthesizermelodie die de boel opvrolijkt als nooit voorheen.
En dan tijd om eigen lof te bezingen. En is er dan een band zoals deze die dat recht niét zou hebben? Néén! 10 Jahre OST+FRONT bezingt de eigen lof, zelfverheerlijking tot over de grens maar vooral: de liefde voor de fans. Een dankjewel van hoog niveau.
Niets nieuws onder zon met een industrial metal nummertje als Edelweiss. De zang zou niet misstaan in een Duitse Schlagershow, ware het niet dat venijnige gitaren het toch weer heerlijk braaf agressief maken.
En ook humor schuwt deze Berlijnse bende niet. Wat te denken van een song met als titel: Hans guck in die Lift. Op hun best in een combinatie van mooie zanglijn, melodie en een refrein dat de punch van de gitaren krijgt. En dan een iets meer gezapig stuk: Du gehst mir unter die Haut. We krijgen meer punkrock-elementen en sound mee. Maar het blijft toch aanleunen bij de poorten van de hel. Geen hapklare brok voor puberende teenage-punkrockertjes…. Daarvoor heeft het té veel ballen. En waarom zou een zo divers album dat bulkt van muzikale stijlen, geen beetje doom kunnen hebben? Alte Liebe klinkt zo lekker doom, slepende gitaren, koorachtig zangarrangement, sologitaarwerk dat de melodie voedt.
Op de extra CD 2 krijgt de échte fan nog 4 nummers extra. Een folky openend maar tot snoeiharde metal veroordeeld Ich Will Alles. En het is een heupwiegende meezinger van formaat, iets wat OST+FRONT door zijn typische manier van opbouw van songs en zanglijnen als kenmerk heeft. EBM-deuntje? Krijgen we pure electro met Bluthund? Ja, 15 seconden en dan vallen de gitaren aan met een ongekende agressie. Het gaat verder, want Rosenkavalier dient zich aan als een minimal/synthwave song, met analoge klanken. Het nummer blijft rustiger over de hele lijn, en dat mag na het geweld van alle voorgaande. Genoeg 'rust', beuken dan maar met Willenskraft met een heel treurende zanglijn en hoekig gitaarwerk.
De nieuwe ligt in de lijn van voorgaand werk, maar is ongelooflijk sterk. De stijl en sound blijven herkenbaar, agressieve passages afgewisseld met bijna koorgezang, elementen uit zo vele andere muziekstijlen. OST+FRONT presteert het al 10 jaar lang op een heel hoog niveau! En Adrenalin boet geen seconde in op de smaakmakers die ook vorig werk zo geweldig lekker maakten. Alweer een topschijf van een band die live nog harder beukt dan op CD. Een topschijf, zonder meer.
De fanbox bevat de dubbel-cd, de nieuwe Adrenalin op vinyl, en Live In Moskau met 21, waaronder Fiesta de Sexo, Fleisch, Liebeslied, het snoéiharde Anders, meezinger Sonne Mond und Sterne, Gang Bang, Volksmuzik, Mensch, Bitte Schlag Mich, ….
Jurgen BRAECKEVELT
26/01/2018
---