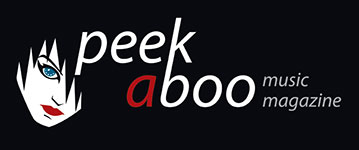 like this vinyl review
---
GEORGIO 'THE DOVE' VALENTINO
The Future Lasts A Long Time
Music
•
Vinyl
[80/100]

07/12/2017, Jan DENOLET
---
It was with great joy that a while ago we received the news about an new upcoming album by Georgio 'the Dove' Valentino. That joy was somewhat tempered by the news that it would be his last album, coupled with a farewell tour...
But it has to be said: the Dove has put a lot effort into making his last album a worthy farewell album. To begin with, the album - in its physical form, because it is also available digitally - is only issued on vinyl as a 10" + 7" package. Highly collectable so... we don't not know yet how the tracks will be divided on those records, but we'll know that soon I guess...
More important is the content of the album and that starts with the concept itself: The Future Lasts A Long Time is like a memoir, a kind of travel guide through the career of the Dove as seen through the eyes of the man himself. An almost posthumous autobiography like the eponymous book L'Avenir Dure Longtemps by Louis Althusser was one too. References to the works of others do not end with the album title. Through the works and citations of others, Georgio looks at his own achievements, victories and disillusions. The clearest example of this is his version of Hier Encore (j'avais vingt ans) by Charles Aznavour, in which The Dove recognizes his own youthful naivety, years after date. Another clear reference to the work of others is his new version of -personal hero- Piero Ciampi's Sobborghi. This time Sobborghi is brought with a certain bravura and is an almost free associative collage of personal reservations, whether or not expressed through fragments clipped from films. Big prize for the best male supporting role goes to Tuxedomoon's Steven Brown, who takes with his saxophone play Sobborghi to newer heights... Song for Syd Barrett is another a cover, this time from Dove's Dutch friends of Gray Lotus. Magical moment when Lotus vocalists Judith Wesselius and Joost Verhagen provide a fragile moment in the break by adding some vocal lines from The Byrds' Eight Miles High. When it's not cover version, The Dove puts some older and newer songs in a new jacket, always enriched with new elements, always referring to his career and to the end of it. The new adaptation of recent single Satyros Ironykos sounds like a turning point on which a choice is made... "I can do something different with my life... something clean …".Allow me to like this version even more than the original. Another remarkable rework is the one of The Stranger, the Dove's very first song ever.. His new band (recruited from Rome, Surf Me Up Scotty and The Barcodes, all Luxembourg groups) gives a more layered musical interpretation to the original, assisted by Blaine L Reiniger (Tuxedomoon again) with his violin. We still have an honorary mention for Let You Love Decide, in which the Dove smuggles a bolero on his album, and Sunshine, a single-worthy song that at times is somewhat black-gray than the title suggests...
This chapter is almost closed, but not before Georgio the Dove Valentino and La Société des Mélancholiques have been on tour to show friends, enemies and noble strangers one last time which quality will be lost with their departure... But it's like that... Amen...
You can come to see them on Thursday November 30 in the Kinky Star in Ghent. The album The Future Lasts A Long Time can be purchased on site or via Dove's website. Other albums (actually everything) is available through the Bandcamp of Georgio 'the Dove' Valentino... Spice up your lives...!

www.georgiothedovevalentino.com

Published with kind permission of Dark Entries Magazine
Jan DENOLET
07/12/2017
---
U kan de Nederlandse versie van deze bespreking vinden op de website van Dark Entries Magazine
Jan DENOLET
07/12/2017
---