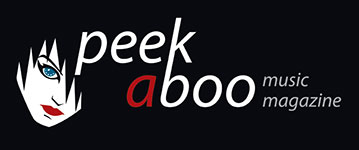 like this 12 inch review
---
PSYCHE
Youth Of Tomorrow (12'')
Music
•
12 inch
Cold Wave
•
Dark Electro
•
Dark Pop
•
Electro
•
Synth Pop / Electro Pop
[85/100]

Artoffact
27/11/2017, Fred GADGET
---
Youth Of Tomorrow is the brand new single of Darren Huss's (Dark) Electro Pop Band Psyche, a band he founded back in 1982 with his now deceased brother Stephen Huss. This single has, oh what a surprise, a very Soft Cell / Memorabilia like sound to it. Experts do know by now, Soft Cell, and especially singer Marc Almond, is one of the biggest influences for Darren and his current partner in crime Stefan Rabura. The title track of this single is about the disenchanted youth of today, who, besides the artificial freedom of social media, are still being watched and controlled by the corporate ideals and ideas of their parents. A very '80's sounding song, packed with analogue synthesizer sounds, but still sounding very contemporary by its clever and neat production. The next track, Truth Or Consequence is much more than a simple B-side, maybe because of the fact they worked over 5 years on this song. Original titled Life On Trial in regard to Bradley Manning lawsuit and now reflecting on the freedom of the said whistleblower, later known as Chelsea Manning, whose sentence of 35 years in prison, was converted by Barack Obama to freedom, just before the end of the Obama administration. Now, these lyrics are about protest and survival in the Trump-era. Dieselgate, Twitter Trolls and social unrest. Who is telling the truth now?
As an extra treat, this single comes with a remix of Youth Of Tomorrow, an extended remix, just like in the eighties! And we love it!
Psyche will perform at BIMFest 2017 on Saturday December 16th.
www.bimfest.be
Fred GADGET
27/11/2017
---
Youth Of Tomorrow is de gloednieuwe single van Darren Huss's (Dark) Electro-pop band Psyche, een band die hij in in 1982 oprichtte met zijn inmiddels overleden broer Stephen Huss. Deze single heeft, oh wat een verrassing, heel erg Soft Cell / Memorabilia achtige klank. Kenners weten natuurlijk al lang dat Soft Cell, en met name Marc Almond, één van de grote voorbeelden is van Darren en zijn huidige partner in crime Stefan Rabura. De titel track van deze single gaat over de hedendaagse ontgoochelde jeugd die ondanks de vrijheden van sociale media zich nog steed misleid en gecontroleerd voelen door Big Brother en de idealen van hun ouders. Een nummer dat heel erg 80's aandoet en volgepropt zit met analogue synthesizer klankjes maar door een knappe productie toch ook heel hedendaags aanvoelt. het tweede nummer Truth or consequence is de B-kant noemer onwaardig en wellicht heeft dit te maken met het feit dat de heren al meer dan 5 jaar aan dit nummer aan het sleutelen zijn geweest. Origineel getiteld Life on Trial met betrekking tot de Bradley Manning rechtszaak en nu reflecterend op de vrijheid van genoemde klokkenluider, later bekend als Chelsea Manning, wiens vonnis van 35 jaar gevangenis, werd omgezet in de vrijlating door Barack Obama vóór het einde van de regering-Obama. De tekst gaat over protesteren en overleven in het Trump-tijdperk. Dieselgate, Twitter Trolls en sociale onrust. Wie vertelt er nu de waarheid?
Als toemaatje staat er op deze single ook een remix van Youth Of Tomorrow, een extended remix, net zoals in de gouden jaren '80! We just love it!
Psyche speelt live op BIMFest 2017 op zaterdag 16 December.
www.bimfest.be
Fred GADGET
27/11/2017
---