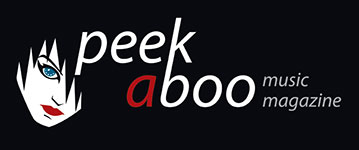 like this cd review
---
SEESAYLE
Stamina
Music
•
CD
Folk
•
Nu Classical
•
Nu Folk
[70/100]

Self-released
04/11/2017, Masha KASHA
---
Seesayle is a Belgian multi-instrumenalist/ songwriter from Liege, a woman and an orchestra all-in-one. Piano, violin backing vocals, percussion... Everything is there to maintain the great musical experience.
After reviewing a great number of electronic CDs I felt overwhelmed by the acoustic part of the album. Indeed the high level of mastering of the musical instruments and the well mastered record are impressive.
The lyrics vary between postmodern topics and old fairy tales but not in a furious pagan goth witchy way - rather melancholical and deliberative, well underpinned by the touchy and deep vocals, haunting violin and rich piano parts.
Style and influences
Some songs make me think of The Cranberries, others - Kate Bush. Very, very similar to Fleur with the performance and the concept. It has to be mentioned, that each track is unique in its own way and non repetitive, playful, musicaly mature although with a hint of naivety.
Favourite song
"A trap" is a lively rumba-shaped track with original lyrics. "The top of my head" is also top.) The chorus reminds me somehow of Regina Spector.
To sum it up
Folky, very good instrumental parts, good backing vocals. A contemporary fairy-tale cabaret. Too difficult to imagine? Well go and find it out. Very good to accompany you during long walks in the Autumn woods.
Tracklist
Another Day
Eileen
How Far
Useless
By the Way
Young Lady
The Fire
A Trap
Storm
Venisse
Off the Top of My Head
Not the One
A While
Masha KASHA
04/11/2017
---
Seesayle is een Belgische multi-instrumentalist/songwriter uit Luik, een vrouw en een orkest tegelijk. Piano, viool, back vocals, percussie... Alles om een schitterende muzikale ervaring neer te zetten.
Nadat ik een groot aantal elektronische CD's besproken had, werd ik overweldigd door het akoestische deel van het album. Het niveau waarmee ze de muziekinstrumenten beheerst en de klank van de plaat zijn indrukwekkend.
De teksten wisselen af tussen postmoderne onderwerpen en oude sprookjes. Niet op een razende heidense goth hekserige manier - eerder melancholisch en doordachte manier, goed ondersteund door de treffende en diepe vocals, de jagende viool en de rijke pianostukken.
Stijl en invloeden
Sommige liedjes doen me denken aan the Cranberries, andere aan Kate Bush. Heel heel erg vergelijkbaar met Fleur door de uitvoering en het concept. Het moet gezegd worden dat elk nummer op zijn eigen manier uniek is, en niet repetities, speels, muziekaal matuur maar toch met een vleugje naïviteit.
Favoriete nummer
"A trap" is een levendige rumba-achtige track met originele lyrics. "the top of my head" is ook top. Het koor doet wat denken aan Regina Spector.
Samengevat
Folky, heel goede instrumentale delen, goede back vocals. Een hedendaags sprookjescabaret. Te moeilijk om je daar iets bij voor te stellen? Luister er dan zelf eens naar. Ideaal als achtergrond voor lange wandelingen in herfstbossen.
Tracklist
Another Day
Eileen
How Far
Useless
By the Way
Young Lady
The Fire
A Trap
Storm
Venisse
Off the Top of My Head
Not the One
A While
Masha KASHA
04/11/2017
---