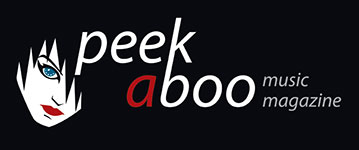 like this cd review
---
ISBELLS
Billy
Music
•
CD
Indie
•
Nu Country
•
Nu Folk
[79/100]

Zeal Records
17/09/2015, Didier BECU
---
Gaëtan Vandewoude is not what you call an easy guy to deal with. He describes himself as shy and insecure. These shortcomings (or is it just the other way around?) caused him lots of personal problems. Collapsing while after two acclaimed records you're standing at the giant stage of the Belgian festivals Werchter and Pukkelpop, that's Gaëtan…
The search for his inner self continues on Billy. On the cover we see a picture of Gaëtan Vandewoude as a child, staring at you with an almost devil-like smile. It is the musician's childhood that is the central point on this album. Vandewoude digs in his own past, and he is trying to figure out how he was as a child and how that period influenced his later personality. He does that in the typical Isbells-way, and is as always accompanied by soul mates Gianni Marzo, Chantal Acda, Gerd Van Mulders and Christophe Vande Woude.
Even if the opener is a sort of sing-a-long, the text remains very dark (Billy was a sad a boy. He had nobody to confide in). Well, what's a sing-a-long anyway! You can describe it more as tristesse with a minimal beat, because Vandewoude is not really the kind of musician who will invite you to dance a polonaise. Soon after we are invited for a 40 minute musical trip that has an americana atmosphere in which melancholy is always your companion. The lyrics are never optimistic, and if they are, then it's done with some Johnny Cash sarcasm. You heard the sound of Isbells before, whether it was on a Wilco or an Eagles record, but it is always chilling. Thank you Billy, well we mean, Gaëtan...
Didier BECU
17/09/2015
---
Gaëtan Vandewoude is geen gemakkelijke jongen. Zelf omschrijft hij zich als mensenschuw en onzeker. Het zijn tekortkomingen (of is het net andersom?) die ervoor hebben gezorgd dat hij bijna zijn hele leven met zichzelf in de knoop lag. Ineenstorten, en dat terwijl het voor de wind gaat met je muzikale project, want jawel, na twee bejubelde platen mocht Isbells zowel op de podia van Werchter als Pukkelpop staan.
De zoektocht naar zijn eigen ik wordt voortgezet op Billy. Op de hoes zien we een foto van Gaëtan Vandewoude die je als kind toekijkt met een bijna duivelsachtige lach. Het is dan ook de kindertijd van de muzikant die centraal staat op dit album. Vandewoude graaft in zijn eigen verleden, en probeert te achterhalen hoe hij als kind was en hoe dat een invloed heeft gehad op zijn latere persoonlijkheid. Hij doet dat op de typische Isbells-manier, en wordt zoals steeds vergezeld door zielsgenoten Gianni Marzo, Chantal Acda, Gerd Van Mulders en Christophe Vandewoude.
Ook al is de opener een leuk meezingertje, blijft de depressieve tekst (Billy was a sad a boy. He had nobody to confide in) lang in je hoofd nazinderen. Nou ja, meezingertje. Noem het maar tristesse met een minimale beat, want Vandewoude is niet meteen een muzikant die je zal aanzetten tot het dansen vande polonaise. Meteen daarna worden we 40 minuten lang ondergedompeld in een americana-sfeer waarin de weemoed altijd wel ergens in de buurt is. Nooit zijn de teksten optimistisch, en als ze dat wel zijn, dan is dat met het nodige Johnny Cash-sarcasme. Je hebt het geluid van Isbells zeker al eens eerder gehoord, of het nu op een Wilco- of een Eaglesplaat was, toch blijft het altijd bloedstollend mooi. Gebroken zielen zorgen er wel voor dat zielenknijpers rijk worden, de mensheid bezorgen ze de nodige dosis schoonheid die noodzakelijk is in dit trieste bestaan. Bedankt Billy, nou ja Gaëtan.
Didier BECU
17/09/2015
---