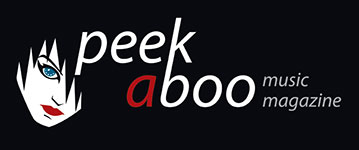 like this cd review
---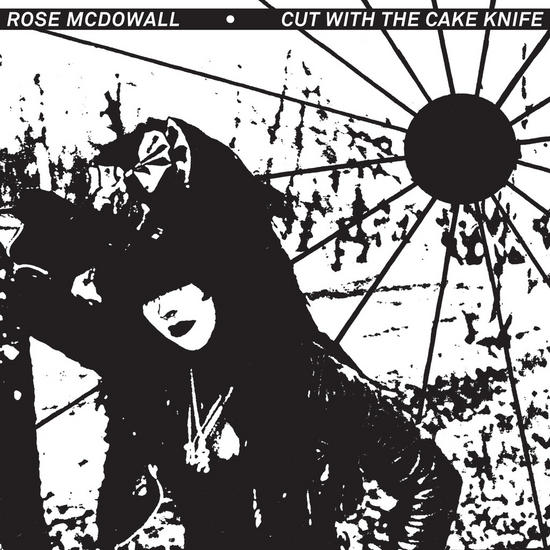 ROSE MCDOWALL
Cut With The Cake Knife
Music
•
CD
Gothic
•
Pop
[77/100]

Night School Records
17/09/2015, Didier BECU
---
Perhaps you don't know her name, but in 1984 Rose McDowall was along with Jill Bryson in every charts with Since Yesterday with her band Strawberry Switchblade. The duo originated from the Scottish punk scene, but when they got popular, Rose did not feel at home in the commercial music scene. In her heart she wrote poppy goth songs, but the market boys saw her more as a female Simon Le Bon. After the recording of their debut that was very popular in Japan, the two girls decided to split up. Rose had enough of the pop life, especially when she lost her best friend who jumped under a train, a tragic event that put her into a depression. Despite the split, a lot of demos were made that were never released.
Later, Rose became the leading lady of neofolk band Sorrow, but because Strawberry Switchblade remained a cult group (especially among Echo & The Bunnymen fans because they also were contracted on Korova), there always has been a great interest for the second Strawberry Switchblade album that never appeared. Almost thirty years later, it finally is released under Rose's name.
The eleven songs have a high dose of eighties pop without sounding dated. They are all doomy pop song with dark lyrics, but danceable. A real tip for fans of new wave who like girl pop! This edition also includes a booklet in which Rose explains why she left the pop scene. Cut With The Cake Knife is good, even very good!
Didier BECU
17/09/2015
---
Haar naam zegt je misschien niet veel, maar in 1984 stond Rose McDowall samen met Jill Bryson zo wat in elke hitparade met Since Yesterday. Het duo Strawberry Switchblade ontstond in de Schotse punkscène, maar toen ze bij het grote publiek doorbraken bleek vrij vlug dat Rose zich niet thuis voelde in het commerciële muziekwereldje. In haar hart schreef ze wel poppy gothsongs, maar de marketjongens zagen meer een vrouwelijke Simon Le Bon in haar. Na de opnames van de debuutplaat Strawberry Switchblade die in Japan ontzettend populair was, besloten de twee meisjes om de groep stop te zetten. Rose had sowieso genoeg van het popleven, zeker nadat haar beste vriend onder een trein sprong waardoor ze zelf in een depressie terecht kwam. Ondanks de split waren er ondertussen wel een heleboel demo's gemaakt die nooit zijn uitgebracht.
Later werd Rose de frontvrouw van de neofolkgroep Sorrow, maar omdat Strawberry Switchblade steeds een cultgroep is gebleven (zeker voor de Echo & The Bunnymen-fans omdat ze ook op Korova zaten) is er steeds een grote interesse voor het tweede Strawberry Switchblade-album geweest dat nooit is verschenen. Bijna dertig jaar na datum is hij er eindelijk, ook al is het onder de naam van Rose.
De elf nummers hebben een hoog eightiesgehalte zonder dat ze gedateerd klinken. Het zijn stuk voor stuk donkere popnummertjes met sombere teksten, maar toch met een hoog dansgehalte. Een echte tip voor liefhebbers van new wave die niet vies zijn van een gezonde dosis meisjespop! Deze editie bevat tevens een boekje waarin Rose gedetailleerd uitlegt waarom zij geen zin meer in het popleven had. Cut With The Cake Knife is mooi, zelfs zeer mooi!
Didier BECU
17/09/2015
---