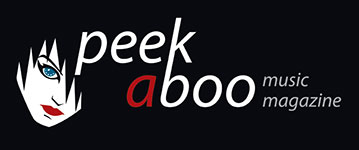 like this cd / vinyl / digital review
---
DARK
Nightmare
Music
•
CD / Vinyl / Digital
Darkwave
•
Gothic
•
Post Punk
[100/100]

Young & Cold Records
17/11/2021, Jurgen BRAECKEVELT
---
DARK, a singer/songwriter from Hamburg, strikes hard with the debut album Nightmare. 8 songs that mercilessly drag you along the darkest paths of dark music.
DARK found a home at Young & Cold records. In June 2020 the first single Forever Suffer was released. An enormous bombshell. And it didn't stop there. Nightmare and Nyctophilia followed. Followers worldwide watched the clips en masse, DARK was included in tens of thousands of streaming lists.
I myself discovered this masterful project in the autumn of 2020. The first tune I heard by DARK wonderfully fitted the grey and dreary Belgian autumn day, even more desolate because there was nowhere to go during the pandemic.
And that first tune was Nightmare. A masterly song. In my 47 years of existence, I have discovered a lot of great music in as many genres as there are bands because we don't care about pigeonholing. But this? A tsunami of enthusiasm, love at first sight! Rarely have I been so overwhelmed as by this musical explosion.
When I discovered the other songs, my breath stopped several times. The songs grab you by the throat without looking back. Goosebumps. This is such an overwhelming debut that I suspect it will be hard to top. And actually, it doesn't have to be - this is absolutely sublime class.
Forever Suffer belongs at every party. Great darkwave with lyrics that don't need more than a few words: "Passion, Pain, I suffer, Again. Forever Suffer". The building blocks? Corky drumbeats, a bassline with the necessary shine, and synths that cycle by rhythmically as well as humming. Perfect! Totally perfect!
And then my absolute favourite, Nyctophilia. Actually, all eight songs are my favourites, this one perhaps even more so. You don't change a successful recipe. The ingredients are the same as the previous song, but are backed up by dark guitars. They subtly wriggle their way into this anthem.
What certainly cannot be said of DARK is that it would be one-size-fits-all. That's what the Hamburg songwriter is careful of. In the Dark You Die could almost be called minimal. Vocally DARK goes down a few registers, in an almost spoken word mode. It's certainly danceable. It has everything: nice rhythm, intoxicating melody, mystery on every level.
The next magnus opus: Gothic Love. Do not expect an unctuous ballad. No, don't! DARK's voice sounds even more tormented. Musically it hovers between darkwave, minimal and some future-pop-like passages in which the synths get an absolute leading role. Lack of cheerfulness, that's clear from this phrase: "In silent dismay - I stare at your grave - we'll be together - forever and ever".
We said it already: variety is trumps. A song between post-punk and darkwave. You can hear a hint of She Past Away in it but it might as well remind you of Clan Of Xymox. Does it matter? Not at all. A quieter song that babbles on. And shines. A diamond of very exceptional quality. With heavenly voices on top.
In The Shadows is another gem. Please give me a dancefloor bathed in mist, lock me in and put this on repeat. For hours. This never gets boring. Cut from different musical cloth again. No song sounds the same and that makes this album, which for me is the debut of the year anyway, even more interesting.
The last song is a heavy gothic song. Avoid Everyone is a sledgehammer blow... and the dance goes on.
If there is one debut album that I would call a classic, this is it. The album Nightmare excels on all levels: atmosphere, diversity in the songs, both musically and vocally. DARK announced that in 2022 they will take the stage to present us all these songs live. So organisers, wherever you are: make it happen!
Jurgen BRAECKEVELT
17/11/2021
---
DARK, een singer/songwriter uit Hamburg, slaat snoeihard toe met het debuut Nightmare. 8 songs die je meedogenloos meesleuren langs de donkerste paden der duistere muziek.
DARK vond onderdak bij Young & Cold records. In juni 2020 verscheen de eerste single Forever Suffer. Een bom van jewelste. En het stopte niet. Nightmare en Nyctophilia volgden. Volgelingen wereldwijd bekeken massaal de clips, in tienduizenden streaminglijsten werd DARK mee opgenomen.
Zelf ontdekte ik dit meesterlijke project in het najaar van 2020. Het eerste deuntje dat ik van DARK hoorde paste wonderwel bij de grauwe en grijze Belgische herfstdag, nog troostelozer omdat tijdens je tijdens de pandemie nergens heen kon.
En dat eerste deuntje was Nightmare. Een magistrale song. Ik heb in mijn 47-jarige bestaan al heel wat geweldige muziek mogen ontdekken in evenveel genres als er bands zijn, want hokjesdenken, daar hebben we lak aan. Maar dit? Een tsunami aan enthousiasme, liefde op het eerste gezicht! Zelden ben ik zo overdonderd geweest als door deze muzikale explosie.
Toen ik de andere songs ook ontdekte, stokte mijn adem verschillende keren. De songs grijpen je bij de keel zonder omzien. Kippenvel. Dit is een zo overweldigend debuut dat ik vermoed dat het moielijk te overtreffen is. En eigenlijk hoéft datook niet - dit is absoluut sublieme klasse.
Forever Suffer hoort op elke fuif thuis. Geweldige darkwave met een tekst die niet meer nodig heeft dan een paar woorden: "Passion, Pain, I suffer, Again. Forever Suffer". De bouwstenen? Kurkdroge drumbeats, een baslijn met de nodige shine, en synths die zowel ritmisch als neuriënd voorbijfietsen. AF! Op en top AF!
En dan mijn absolute favoriet Nyctophilia. Enfin: alle acht songs zijn mijn favorieten, deze nét iéts meer misschien. Een succesvol recept verander je niet. De ingrediënten zijn dezelfde als vorige song, maar krijgen back-up van donkere gitaren. Ze wringen zich op subtiele wijze binnen in dit anthem.
Wat zeker niet kan gezegd worden van deze DARK is dat het eenheidsworst zou zijn. Daar past de Hamburgse songwriter voor. In the Dark You Die zou je bijna minimal kunnen noemen. Vocaal duikt DARK enkele registers lager, in een bijna spoken word-modus. Dansbaar is het zeker. Het heeft alles: lekker ritme, bedwelmende melodie, mysterie op alle vlak.
Een volgend magnus opus: Gothic Love. Verwacht je niet aan een smeuïge ballade. Nee hoor! DARK's stem gaat nog wat getormenteerder klinken. Muzikaal zweeft het tussen darkwave, minimal en wat future-pop-achtige passages waarbij de synths een absolute hoofdrol krijgen. Lak aan vrolijkheid, dat blijkt uit deze zinssnede: "In silent dismay – I stare at your grave – we'll be together – forever and ever".
We zeiden het al: afwisseling is troef. Een song tussen postpunk en darkwave in. Je hoort er een zweem van She Past Away in, maar evengoed kan het je doen denken aan Clan Of Xymox. Maakt het wat uit? Not al all. Een rustiger song die voorbijkabbelt. En schittert. Een diamant van héél uitzonderlijke kwaliteit. Met heavenly voices erbovenop.
In The Shadows is een volgende parel. Geef me alstublief een in mist badende dansvloer, sluit me daar op en zet deze op replay. Urenlang. Dit verveelt nooit. Weer uit ander muzikaal hout gesneden. Geen song klinkt hetzelfde en dat maakt dit album, dat sowieso voor mij hét debuut van het jaar is, nog interessanter.
Het laatste nummer is we een loodzware gothic-song in de maag gesplitst. Avoid Everyone is een mokerslag… and the dance goes on.
Als er één debuut is dat ik nu al een klassieker durf te noemen, dan is dit het wel. Het album Nightmare excelleert op alle niveaus: sfeer, diversiteit in de songs, zowel muzikaal als vocaal. DARK liet weten in 2022 het podium te bestijgen om ons allen deze songs live cadeau te doen. Dus organisaties, waar ook ter wereld: make it happen!
Jurgen BRAECKEVELT
17/11/2021
---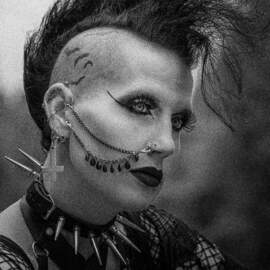 ---