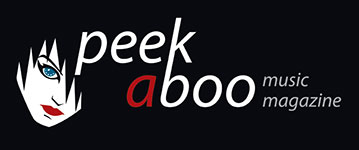 like this digital review
---
DIRK DA DAVO / JEAN -MARIE AERTS
DDDJMX (EP)
Music
•
Digital
Electro
•
Electro Pop
•
Electro Rock
•
Electro Wave
[75/100]

Dancedelic D
31/10/2017, Hamis HIREK
---
Anno 2017 - Dirk Da Davo joined up on the island of Fuerteventura (Spain) with the fabulous Jean-Marie Aerts (JMX), one of the producers, besides Luc Van Acker, of The Neon Judgement's 1989 album "Blood and Thunder". According to the twosome this trip was initially planned as just a sort of holiday, but when they teamed up, both of them just could not resist to start making music together in the deserted desert environment of Fuerteventura. The result of this musical mind-melt is this 5 track digital only EP. When starting to listen, one can immediately sense and hear the desolate landscape and wild wild west atmosphere of this Spanish island. The opening track Attack Dogs Achieve starts with a typical DDD / TNJ repetitive beat, supported by a fat synth bass. Just a few seconds later the vocals and acoustic sounding guitar follow. "Attack dogs... attack... attack dogs... go ahead..." at first but later it becomes "to achieve your dreams … you should stand up!". It is clear that these gentlemen are (still) not going to be dictated what they should do or should not do, and that is disposition of this EP. Also, the songs of Here's Ruby and New Normality are hard to put in a box and breathe that typical western atmosphere. Slipping and Sliding is most likely the song that sounds closest to the 80s and 90s oeuvre of TNJ and DDD and will sound appealable to many first-hour fans. Finally, the industrial sounding bonus track, a Noseda remix of Attack Dogs sounds like the icing on the cake!
Tracklist DDD JMX EP:
1. Attack Dogs Achieve
2. New Normality
3. Here's Ruby
4. We're Slipping and Sliding
Bonus track: Attack Dogs Achieve (Noseda remix)
Hamis HIREK
31/10/2017
---
Anno 2017 ging de alom bekende producer Jean-Marie Aerts (JMX) op bezoek bij Dirk Da Davo (DDD) op het Spaanse eiland Fuerteventura. Jean-Marie Aerts (JMX), was destijds één van producers van The Neon Judgment's album "Blood and Thunder" (1989). Volgens beide heren was deze reis oorspronkelijk gepland als een gewone korte vakantie, maar eenmaal daar konden ze niet aan de drang weerstaan om opnieuw samen muziek te maken, en dit in de verlaten woestijnomgeving van Fuerteventura. Het resultaat van deze muzikale mind-melt is deze 5-track digitale EP. Al van bij de eerste beluistering hoort men de desolate indrukken en perfect daarbij passende 'wild wild west' sfeer van dit Spaanse eiland doorsijpelen. Het openingsnummer Attack Dogs Achieve begint met een typische DDD/TNJ repetitieve beat, ondersteund door een vette synth bass en enkele seconden later vallen de zang en een akoestische klinkende gitaar in. "Attack dogs … attack … attack dogs … go ahead … " … zo klinkt het eerst, maar later wordt het "too achieve your dreams... you should stand up!". Het is duidelijk dat deze heren zich (nog steeds) niet zullen laten dicteren wat ze moeten doen of laten en eigenlijk is dat de tendens op en van deze EP. Ook de nummers Here's Ruby en New Normality zijn moeilijk in een vakje onder te brengen en baden in dezelfde typische western sfeer. Slipping and Sliding is dan weer het nummer dat het dichtst aanleunt bij het jaren 80 en 90 oeuvre van TNJ en DDD en zal vele fans van het eerste uur zeker kunnen aanspreken. Tot slot klinkt de bonus track, een remix van Attack Dogs Achieve door Noseda als een kers op het taart!
Tracklist DDD JMX EP:
1. Attack Dogs Achieve
2. New Normality
3. Here's Ruby
4. We're Slipping and Sliding
Bonus track: Attack Dogs Achieve (Noseda remix)
Hamis HIREK
31/10/2017
---