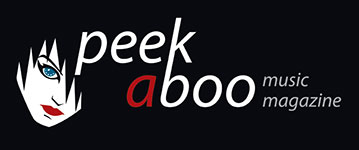 like this vinyl review
---
STACIAN
Person L
Music
•
Vinyl
Industrial
•
Lo-fi
•
Synth Punk
•
Synthpop
[90/100]

Night School Records
19/10/2017, Gustavo A. ROSELINSKY
---
Stacian -aka Dania Luck- was one half of duo Luxvid, authors of one of my favourite synth cassette releases in recent history, also reviewed here at Peek-a-Boo. Now she's back as a solo artist (after the 2012 album Music For Cadets) with this dirty little gem on Glaswegian label Night School Records.
Person L is a mostly instrumental effort where Stacian brings us a collection of synth-driven tracks that connect her music to Bay Area projects from the golden age of the early 2000s, like Sixteens or The Vanishing. If you listen more closely, you can hear some Add N To (X) and early ADULT. in it. This is not so much a dark record as it is tense, claustrophobic, and actually really fun.
Album highlights include the three tracks with vocals, 'Remote Cntl', the single 'Telephonix' and the first track 'Volx', possibly my favourite in the whole LP, with a slow pulse and a fantastic melody. All of them somehow manage to be heavy synth songs and at the same time really catchy, even poppy tunes.
The rest of the album has a much more unsettling quality to it though, with rough analogue synth sequences stepping over anxious, neurotic drum machines. All of it, obviously, extremely processed. Person L is a much welcome antidote to the overload of sugar-coated and overproduced Synthwave of our time. Available fom the Night School bandcamp website.
Gustavo A. ROSELINSKY
19/10/2017
---
---