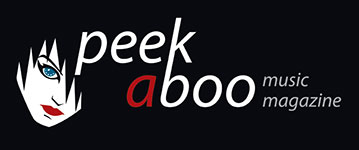 like this cd review

---
CRASH COURSE IN SCIENCE
Situational Awareness
Music
•
CD
[99/100]

Clone.nl
04/10/2017, Fred GADGET
---
This is one of those albums we've all been looking forward to for years now! Although Crash Course In Science can be considered as one of the pioneers of electro / industrial (dance) music, it took time for this actual comeback album to come out. Already in 1979, Crash Course In Science was experimenting and with all kinds of electronics in order to compose songs which resulted in their first release, the more experimental sounding single 'Kitchen Motors / Cakes In The Home'. This was followed soon by a 12-inch vinyl bomb release in 1981 picked up worldwide and spun by DJs from all sides of the electro, techno and underground scene. If you have a nice vinyl collection, chances are the 'Signal From Pier Thirteen' 12" is somewhere in there.
However, it was not until 2011 the Near Marineland album came out. Although, in reality, it was an album that was intended to follow up their aforementioned maxi-single but was never released at that time due to circumstances. But today, six years later, it's finally happening! And yes yes, it was worth the wait! Already from the start it's clear, Crash Course In Science is one of those blissful bands that you can not describe as "sounds like" but manage to keep their own style and sound. Maybe that's why the 80s were so amazing? The times in which Shazam was not yet existent and would not have any purpose because you could still recognise every band according their own sound. But enough nostalgic bullshit!
Here is Situational Awareness! A bomb of an album! Ten killer tracks on which one can dance out gallons of sweat from the body without any problems. Danceable electro (pop) with a blissful industrial edge, perfect vocals and cunning lyrics. Some songs, like the opening track Some Change and So Pantsed have been tried out before on a live audience and swing like hell on those typical Crash Course In Science beats. Now, I can hear you thinking, has this album another potential hit like Cardboard Lamb or Flying Turns onboard? Hell Yeah! The Lightning is only one of those kind of tracks … goosebumps! And it has been a while since I felt that while listening to music! The perfectly matching and alternating voices of Michael Zodorozny and Andrea 'Enchantress of Bioluminosity' Beeman, Michael's squeaking, cracking and tearing analog toy synthesizers and the great production work of original 'Signals From Pier Thirteen' producer John Wicks make this album a true work of art! A piece of art that can be obtained on CD, digital and vinyl and deserves, without any doubt, the award of 'Album of the Year'! And oh, don't forget to download the digital only remix of I'm Here To Tease too!
Fred GADGET
04/10/2017
---
Dit is één van die album waar we allen al jaren halsrijken naar uitkijken! Hoewel Crash Course In Science kan aanzien worden als één van de pioneers van de electro/industriële (dans) muziek duurde het hun hele tijd voor hun eigenlijke comeback album tot stand kwam. Reeds in 1979 was Crash Course In Science in de weer met allerlei electronica om nummers te componeren en werd hun eerste een eerder experimentele single 'Kitchen Motors/Cakes In The Home' uitgebracht. Daarna, in 1981 volgde echter een bom van een 12" die wereldwijd zou worden opgepikt en gespeeld door DJ's uit alle hoeken van de electro, techno en underground scene. Als u een mooie vinyl collectie bezit is de kans trouwens groot dat 'Signal From Pier Thirteen' er ook tussen zit. Pas in 2011 werd het Near Marineland album uitgebracht. Al ging het hier in werkelijkheid om een album dat hun voornoemde maxi-single moest opvolgen maar door omstandigheden destijds nooit werd uitgebracht. Vandaag, zes jaar later, is het dan eindelijk zo ver! En ja hoor! het was het wachten waard! Al van bij het begin is het duidelijk, Crash Course In Science is één van die zalige bands waar je niet van kan zeggen "klinkt als" maar met hun eigen stijl en geluid. Waren daarom alleen al de 80's niet geweldig? De tijd waarin Shazam nog niet bestond en het ook geen bestaansreden had want je herkende haast elke band meteen aan hen eigen geluid. Genoeg nostalgisch gelul! Hier is Situational Awareness! Een bom van een album! Tien killer tracks waarop men zonder probleem liters zweet uit het lijf kan dansen. Dansbare electro (pop) met een zalig industrieel randje, perfect zittende vocalen en geslepen teksten. Sommige nummers zoals het openingsnummer Some Change en So Pantsed werden al eerder op een live publiek uitgeprobeerd en swingen de pan uit op die typische Crash Course In Science beats. Staat er ook een hit zoals Cardboard Lamp of Flying Turns op dit album hoor ik u denken? Wel, zeker en vast! The Lightning is er zo slechte één van … Kippenvel bij het horen van een nummer, het was me een tijdje geleden! Op repeat please! De perfect bij elkaar passende en afwisselend stemmenwerk van Michael Zodorozny en Andrea 'Enchantress of Bioluminosity' Beeman, Michael's piepende, krakende en scheurende analoge speelgoed synthesizers en het het knappe werk van de originele 'Signals From Pier Thirteen' producer John Wicks maken van dit album een waar kunstwerk! Een kunstwerk dat dat zowel op CD, digitaal als op vinyl te verkrijgen is en hier met staande ovatie en met het grootste gemak de trofee 'Album Van Het Jaar' in de wacht sleept! En oh ja, vergeet vooral niet de enkel digitaal verkrijgbare remix van I'm Here To Tease ook te downloaden
Fred GADGET
04/10/2017
---