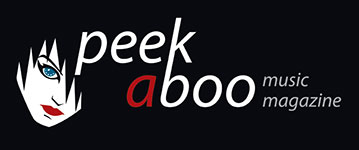 like this cd review
---
CULT WITH NO NAME
Heir Of The Dog
Music
•
CD
[85/100]

22/09/2017, Paul PLEDGER
---
After releasing seven albums in a little over the same number of years, you could be forgiven for assuming the electronic duo would have been coveted by a major record label by now. Not so. Erik Stein and Jon Boux might have widened their fanbase with 2015's Blue Velvet Revisited soundtrack (interest still deservedly prevails with the movie, by the way), but their pristine crystalline pop remains the property of the devoted few. For now.
No matter - album number eight may rectify this state of affairs somewhat with what is essentially a return to the melodic songwriting of old, minus the occasionally over-complicated arrangements of yore. From the start, Cult With No Name import classical influences on the Debussy-esque title-track before launching into the glacial electro-pop of Wasted and Rosabelle, Believe.
Reference points are arguably Pet Shop Boys, Hurts, The The and OMD, Heir of the Dog is still very much a Stein and Boux production bearing their trademark characteristics, an artful and intrinsically leftfield set of songs that incites much tapping of feet and nodding of heads. Further in, Just Rewards is a hypnotic shuffle harking back to the late '90s - I'm reminded of Transglobal Underground until Stein sings - while All I Have Is Yours (Including You) is all lush electronica with a nod to a bygone era of open-top convertibles and windswept highlighted hair.
No News and Yves Klein's Blues recall their collaborative work with friends Tuxedomoon, indeed members of said band feature right across this album along with Sneaker Pimps' Kelli Ali, making this a very fruitful and consistent listen. And yes, you get your very own build-a-jewel-case kit with every copy!
This review also appeared on Flipside Reviews.
Paul PLEDGER
22/09/2017
---