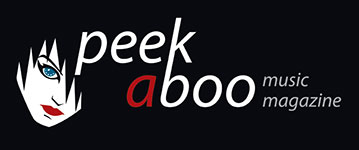 like this cd review
---
BRAND NEW
Science Fiction
Music
•
CD
Alternative Rock
•
Emo
•
Experimental
•
Post-hardcore
[80/100]

Procrastine! Music Traitors
26/08/2017, Pierre SCHIFFLERS
---
It's been tough being a Brand New fan these past few years. After 2009's Daisy, an album that was praised by critics but polarising among fans, news from the band became very sparse, almost non-existent. This lasted until 2014, when the band released statements about an upcoming album and the breakup of the band due in 2018. From then, it was another three years until Brand New finally decided to release Science Fiction unexpectedly on 18th August, after having sent a few select fans a CD copy of the album a few days prior. It must've been a tough few years for the band too, having to live up to the incredibly high expectations set after 2006's widely successful The Devil And God Are Raging Inside Me. So was all the waiting worth it? Well, if you ask me (and seeing online commentaries, a majority of the band's fanbase) Science Fiction is some of the best and most touching work the band has ever produced.
Musically, the album doesn't actually tread a lot of new ground. A lot of the interesting guitar riffs have that same Southern 'twang-y' feel that the band first experimented with on Daisy (see "137" and "451") and interestingly enough, a lot of the song structures are a lot more basic than on the band's last two records, often relying on a simple verse-chorus-verse structure. Just like in the past, the vocal harmonies are brilliant throughout the tracks ("Batter Up", "Can't Get It Out"), but once again, this isn't a novelty in Brand New's music. What particularly struck me as distinct on this album is the amount of dynamic variety that the band experiments with. Right from the opener "Lit Me Up", we are exposed to a wide range of dynamics from all musicians and this is greatly enhanced by pristine production, courtesy of long-time producer Mike Sapone. There are a lot more acoustic guitars mixed into the context of a large instrumentation and this also emphasises the delicate character of certain tracks (see "Same Logic/Teeth"). Dynamic variety is not at all new for the band but it is done so well on Science Fiction that it deserves a special mention.
As is customary with a Brand New record, the lyrics are very rich and it can take a number of listens before their deeper meaning really starts to sink in. Science Fiction is clearly a highly personal record for Jesse Lacey with over half of the tracks dealing with his depression and his experience as a highly-revered frontman on which many people rely for artistic output. "I'm just a manic depressive / Toting around my own crown" he sings on "Can't Get It Out", a brilliant track chock full of double entendres and religious undertones. Most of the lyrical content is dark and cathartic, but this is only fitting for a band whose last record took so much effort and torment to create: "I can't fake it enough / Can't say it enough / Can't do it enough / I can't make it enough" Lacey laments about the writing process on "In The Water". Unsurprisingly, the record ends on a dark and fatalist note with the sublime closer "Batter Up" where Lacey gives in to his overwhelming depressive tendencies almost inviting them to do their worst: "It's never going to stop / Batter up / Give me your best shot".
The record also brilliantly touches on less personal topics, such as the banality of nuclear warfare in modern times on "137", a track that builds up all the way to the end where it explodes in a massive anthemic chorus. "451" is a wake-up call urging the listener not to get lost in the banality of their wealth but rather to appreciate what they have and cherish it: "A million suns won't fill you up / If you can't see the wine flowing over your cup". This works a little less well on certain tracks, however, and this is where I feel the record loses a little steam, especially given its 62-minute runtime. Tracks like "Desert" and "No Control" touch on broader topics but ultimately feel a little light given the emotional weight of the rest of the record. They also don't bring much novelty to the table musically and therefore feel a little redundant, taking away some of the impact the record could have had, had it been a little more concise.
Despite these brief moments, Science Fiction is in large part a brilliant final record for the band. It is particularly strong in that it doesn't try to be beautiful, clever and touching, it just is. Every peak and trough is exactly where it needs to be and the message that is delivered always succeeds in leaving the listener with something to ponder. As far as I'm concerned, the wait was entirely worth it and we can only thank Brand New for the wonderful music they have put out over the years.
Pierre SCHIFFLERS
26/08/2017
---