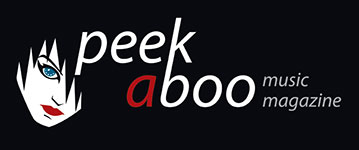 like this cd review
---
LIE DETECTOR
To Fly!
Music
•
CD
Electro Pop
•
Electro Rock
•
Future Pop
•
Synth Pop / Electro Pop
•
Techno
[70/100]

ScentAir Records
30/07/2017, Masha KASHA
---
This a new release we got from our friends - the Russian synthpop label "ScentAir Records" (Nordika, Empire State Human etc.) This album from Moscow based band "Lie Detector" is a deliberative compilation of new tracks, as well as the remastering and re-recording of their earlier songs. Lie Detector (rus. - Detektor Lzhi) is a band founded in 2004, by the frontman Viktor Burko. He is a professional musician and an actor, with an overall remarkable personality. Anyone who observed the Russian synthpop scene through the lens of "Fotosynthes" or "Synthema" websites will probably remember the tracks as well.
The album itself actually consists of two CDs - one in Russian, another fully in English. Some of the songs remain the same but are sang in different languages. Others are unique and only included on CD1 or CD2.
It is hard to describe the style of the album - since every song sounds really different - it does break the law of the monotone-trance tradition of standard synthpop. Some passages sound like Apoptygma Berzerk, others like Erasure, VNV Nation, soviet disco pop, heavy alternative rock or new age. Beginning with dark, electro and aggressive sounds it bypasses the classical synthpop and rounds up with ethereal orthodox chants. I have never ever heard an album with such a strange mixture - it does taste exotic and includes some unexpected ingredients. The most famous song from the album is a cover of an old hit "Na Zare" played by Alyans (1987), which is no less famous in the post soviet area than "Forever Young" by Alphaville. The album is called "To Fly"/"Letat" where the author implies different "sky" interpretations to maintain the concept. Although the picture of Gagarin is present in the booklet, the album itself includes songs about space flight and death (heaven) as well as carefree childhood memories.
Favourite song
"Pepel serdca" or "Flames of the Heart"- is a really good classical synthpop hit, with strong vocals and great musical part and it remains my favourite. Although I like the fact that the song by Alyans has been turned from new romantic to a synthpop cover and that the outcome is really nice and it is a good quality cover, I still love the original. Sorry for being sentimental ;)
To sum up
The album unites various styles with one concept (different interpretations of the "flight" term), and recording it has surely been a lot of work. You will find some tracks to match your taste, as long as you are not a persuaded minimalist. The speciality of the day is the cocktail of styles and sounds - so it is up to you to decide if it suits your taste.
Extra
If you buy the vinyl version, you can be a part of a flashmob - take a picture and post it on Viktors's webpage (and also see who else owns it.)
Tracklist
CD1 Letat!
1-1 Torzhestvo Razuma
1-2 Na Zare
1-3 Angel
1-4 Na Gore
1-5 Neskolko Slov
1-6 Srazhenie Voli
1-7 Ausweis Na Nebo
1-8 Escape
1-9 Torzhestvo Razuma (Trance Mix)
1-10 Pray
1-11 Pepel Serdca
1-12 Pisma Mertvogo Cheloveka
1-13 Uroki Risovanija
1-14 Hochu Letat
CD2 To Fly!
2-1 In The Skies
2-2 Fly On
2-3 Milky Way (RANDOM DISTRIBUTION Trause Remix)
2-4 Fly Away
2-5 Drawing Lessons
2-6 Angel (Radio Retouch)
2-7 Comme Raggio Di Sol
2-8 Battle of Will
2-10 Pray (Version 0.1)
2-11 Triumph of reason (Radio Retouch)
2-12 I want to Fly
2-13 Rent
2-14 Never Never
Masha KASHA
30/07/2017
---