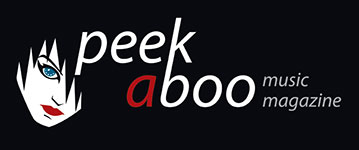 like this concert review

---
THE AGNES CIRCLE, QUAL, RROYCE, TOO DEAD TO DIE, TECHNIQUE, AUTODAFEH
Zaterdag 3 juni
Concert
26/06/2017, Jurgen BRAECKEVELT
---
Jurgen BRAECKEVELT
26/06/2017
---
Een mens vraagt zich af waarom hij vooraf vanalles plant en dan gaandeweg vast moet stellen dat een planning waardeloos is als vrij last minute fijne acts de affiche vervoegen. Zo was Qual er één. Dus na het shop-mekka in de Agra te hebben vereerd met een bezoek, ging het richting Altes Stadtbadt. We werden er muzikaal welkom geheten door The Agnes Circle. De Londense postpunk-band die in 2015 de eerste muzikale stapjes zette, opende er de namiddag. Ze brachten eind vorig jaar een eerste volwaardige LP uit, die schatplichtig is aan de oude Cure, maar met een eigen inbreng. Het grimmige, kille, diepe geluid van ingetogen gitaren en machinale drums hééft iets, maar niet genoeg om ons de strot toe te nijpen. Er was beweging in de zaal, maar niet veel meer dan dat. In de diepte was de zang ok, de uithalen waren niet verstoken van enige valse tonen.
William Maybelline, de met mannelijk geslacht bedeelde helft van Lebanon Hanover die die dag afsloot, mocht met Qual solo het podium vullen. Iets wat het heerschap vlotjes kan. Gedreven door adrenaline, testosteron en een dosis zenuwpijnen die zijn lichaam in de meest onmogelijke bochten lijkt te dwingen, kweet William zich van zijn taak. Elke hoek van het podium moest eraan geloven. Heen en weer hollend, sluipend, springend, dan weer vanuit zijn donkere oogkassen moordende blikken over het publiek strooiend… Qual op zijn best. De muziek spreekt niet alleen, de trilling in de stem, met momenten uitermate diep, dan weer zijn ziel uitkrijsend, de kettingen die met grote kracht regelmatig de podiumdelen folterden, laten voelen hoe diep vanbinnen de songs Williams hele lijf door de mangel draaien. De laatste song, Rape Me In The Pantheon, doopte de zaal onder in een chaotische, van noise voorziene industrial song , waarbij Maybelline met zijn laatste stuiptrekkingen ons snoeihard terug in de realiteit gooide. En jawel: we waren nog stééds op WGT 2017….

Het plan was een béétje bekomen, door richting Moritzbastei te trekken. In het doolhof van gangen, knusse hoekjes, de tot fuif- en feestzalen verworden kerkers, waar alle genres elkaar ontmoeten. Rroyce, een Dortmunds trio dat in 2014 een vlucht vooruit nam toen ze bij de Battle Of The Bands van Sonic Seducer door de lezers op de derde plaats werden gestemd. Leuk, maar vooral: het opende poorten voor de band om op verschillende festivals hun synth- en electro-pop ten gehore te brengen. De Moritzbastei was goed gevuld en het optreden was ok zonder meer. Qua zang heel goed, maar ik had een poppy 'meezingersliederengevoel'. Smaken verschillen nu eenmaal: ik héb het gesmaakt, en als aperitiefhapje kon het ermee door.
Too Dead To Die.. een band die zijn naam als geen ander verwerkelijkt. Ik zag meer Justin Bieber op het podium dan een donkere act. Ik waande me ook niet langer op WGT, maar in een after club in de dance scene. Met een beetje inspanning waren nog enkele darkbeats te ontwaren in de voor de rest heel vlakke muziek. Up to the next one dan maar…
Het Braziliaanse Technique. Onwetend vooraf had ik het gezelschap Google-gewijs opgesnord, en het klonk niét zo overtuigend. Mijn hoop was dus gevestigd op de live-beleving… Eerlijk? Die was niet groot aanvankelijk. Maar al snel was ik heupwiegend (stel je het maar niét voor) mee in het ritme van de ongelooflijk goed uitgebouwde synthpopsongs. Alles was in balans: melodie, ritme, vocaal - het plaatje klopte. En het klonk ook goed in de kerkers waarin we ons bevonden. On stage was er weinig te beleven, behalve videoprojectie. Maar het was niet nodig, en als het publiek een graadmeter mag zijn, dan moet ik toegeven dat ik na elke song even enthousiast meeklapte. Voor mij als Belg was het een mooi moment toen de band een oprechte dank én hommage bracht aan een band die hen mee in de richting van het electronische dreef: Front 242. Met een cover van Don't Crash een gemeend dankuwel. De Belgische Godfathers van de EBM hebben dus ook in Brazilië muzikanten geïnspireerd. …
Iets na elven kwam de band waarvoor ik mijn avond eigenlijk in de Moritz had doorgebracht: Autodafeh. De Zweden, die van duo al snel een trio werden, wilden EBM spelen met een ferme hoek af. Ze toerden met (rara) Front 242 in Zweden, speelden doorheen Europa shows, maakten platen in vrij strak tempo, om in 2016, na een break van een jaar, met een live drummer terug de podia op te gaan en op WGT hun 10-jarig bestaan te vieren. Reden voor een feestje toch... maar het werd een ingetogen feestje. Ik had een heel stevig optreden verwacht maar bleef met een hongergevoel de band aanschouwen. Enthousiasme en spelplezier genoeg, maar het klonk te afgestoft, te poppy en echte hoogtepunten waren er niet echt. Ik laat in het midden waardoor het kwam. Een vaststelling die ik wel kon doen is dat de Moritzbastei, (en die kan maar dik 200 mensen hebben) niét afgeladen vol stond. Voor een band die toch al wat naam heeft. Bedtijd na nog een goed glas en een babbel. Want WGT is nog lang niet 'af'….
En op weg naar het hotel... Weerklinkt plots Riders On The Storm... the Doors. Een blik om de hoek en jawel: een coverband... nog even halt houden bij de Leipzigse medemensen om te genieten van een meer dan voortreffelijke coverband. Het was eens een andere manier van uitbollen...
Jurgen BRAECKEVELT
26/06/2017
---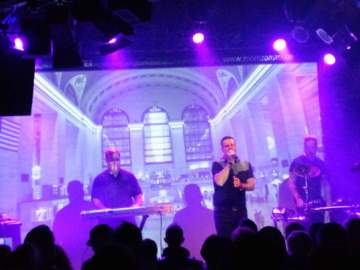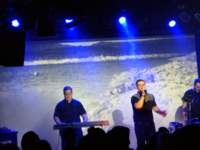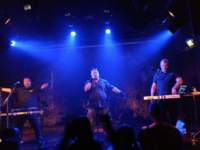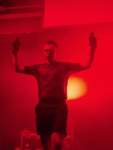 ---