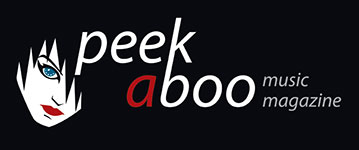 like this concert review
---
SUFFOCATING MINDS
SFMD (Suffocating Minds) + Shakes release party
Concert
Electro Wave
•
Synth Wave
•
Synthpop
[90/100]

09/06/2017, Masha KASHA
---
Have you ever seen two bands of Amphi quality in the heart of Wallonia? Well, it does not happen to me very often either. A hot (almost) summer night and I am heading to a release party of the Belgian band "Suffocating Minds" with "Shakes" from Brussels as a support band. And it is not a coincidence - the first time I assisted the concert of SFMD was exactly one year ago in Brussels and I was positively surprised by the level of their performance, so the decision to return and to listen to their new songs was taken long ago.
After the audience filled "Atelier Rock Huy" Shakes began the first part of the concert. The flashing energy of the performance as well as the level of mastery of their synthesizers was truly admirable. The band played an energetic and vibrant indielectro disco music with a hint of melancholy, so the dancing experience was guaranteed. The culmination of the show must surely have been the single "Sundome". The only thing we would wish after the warm up show is "more". And according to the rumors the "more" will come very soon.;)
Shakes' playlist:
Intro
Such a shiny day
Waiting
Life is a fiction
Sundome
Frozen happiness
NY excuse (Soulwax cover)
Emulation
Dirty ground and falling leaves
After a short break, the "white" and juice refilled at the bar the second part of the concert with Suffocating Minds began. For those of you who have never heard about them: Suffocating Minds - are a Belgian synthpop band from Liege featuring a vocalist, synth, drums and bass, so if you appreciate Camouflage, Seabound or Obscenity Trial you will surely love them. The band performed their latest album "Second life".
As soon as the band entered the stage the concert begun with sentimental and catchy "Sweet and Sour" (a good change from "bittersweet"). "Shall I look above" was meant to be more italodisco but sounded much darker, due to the dark and powerful vocal. "Lonely Boy" has added some fresh new wavish touch. "Electrifying" has been truly one of the most energetic songs performed this evening, ready for the next party. One of my personal favorites was "Raven Black", due to the dark beats and the rich sound. Among with the new songs, the band played their old hits like "Slow Down" as well. From the musical side I would like to especially complement the drummer (it is hard to find a good one), although all the musicians did a brilliant job. Applause, good mood, motivated dancers from the public and a little light show accompanied the performance.
Those who have missed the concert will have the possibility to catch up on September 23rd at the "New wave festival" at Lisette, together with Honeymoon Cowboys, Dageist, Ground Nero, The Hermetic Electric and Syco Cries.
Playlist of SFMD:
It has been a long time
Second life
Lonely boy
Electrifying
Should I look above
Raven black
Far away
Slow down
Soulmates
I could become
Run free
Free fall
I don't care
Sweet & sour
Masha KASHA
09/06/2017
---