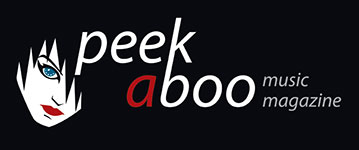 like this digital review
---
DIRK DA DAVO
Protest EP
Music
•
Digital
[80/100]

Dancedelic D
31/05/2017, Fred GADGET
---
After Dirk Da Davo and TB Frank put down their joint and successful project The Neon Judgment, after 35 years of faithful service, DDD never really stopped producing music. In addition to recent releases with his other musical projects such as Neon Electronic's and 3DFLY, Dirk Da Davo today put out his second release under the 'Dirk Da Davo' moniker as successor to his 'When Even Angels Fall' released in 1987. This Digital Protest EP contains 5 songs that sound and feel (hey! what did you expect?) never really far from the well-known and legendary The Neon Judgment sound. The ingredients? A dark and sometimes somewhat melancholic voice, a guitar / bass guitar, a drum machine, a rack of synthesizers and last but not least some (finally) society critical lyrics. What more does an (alternative) music lover need?! This EP opens with an almost swinging charge against our hasted and stressful society in which DDD tell us to 'Go Slow' and take it easy. The next, and more experimental and industrially sounding song, 'The Brave', brings in a little contrast, in case you should fear this release might begin to sound a little too poppy. 'Bound' then reminds us of the period and releases in which TNJ was strongly influenced by the country & western style. Think, for example, 'Chinese Black' and 'Kid Shylene'. But also the atmosphere and sound that 'Cold Heart' and, the last song on this EP, 'Deny It' exhale, will satisfy many hungry TNJ fans. Perhaps Mr Da Davo does not really take this as a complimented, but even being only 50% of a legendary duo, he still succeeded in making this EP sound like 99% legendary.
Fred GADGET
31/05/2017
---
Nadat Dirk Da Davo en TB Frank hun gezamenlijke en succesvolle project The Neon Judgement, na 35 jaar trouwe dienst, lieten inslapen (2015), is de eerstgenoemde nooit echt blijven stil zitten. Naast recente releases met zijn andere muzikale projecten zoals bijvoorbeeld Neon Electronics en 3DFLY releaset Dirk Da Davo vandaag zijn tweede echte Dirk Da Davo plaat, als opvolger van zijn in al 1987 uitgegeven 'When Even Angels Fall'.
Deze digitale Protest EP bevat 5 nummers die, hoe kan het anders, nooit echt veraf klinken van de alom gekende The Neon Judgement sound. De ingrediënten? Een donkere, soms ietwat melancholische stem, een gitaar/Basgitaar, een drumcomputer, een rek synthesizers en (eindelijk) maatschappijkritische teksten. Wat meer heeft een (alternatief) mens nodig?!
Deze EP opent met een haast swingende aanklacht tegen onze gehaaste en stressvolle maatschappij waarin DDD ons met 'Go Slow' aanmaant het toch iets rustiger te doen. Het daarop volgende, en eerder experimentele en industrieel klinkende nummer, 'The Brave', zorgt dan weer voor een welgekomen schril contrast, moest u denken dat deze release iets te poppy zou gaan klinken. 'Bound' doet ons dan weer denken, met de nodige heimwee, aan de periode en releases waarin en waarop TNJ sterk beïnvloed was door de country & western style. Denk bijvoorbeeld aan 'Chinese Black' en 'Kid Shylene'. Ook de sfeer en klank die 'Cold Heart' en het laatste nummer op deze EP, 'Deny It', uitademen zullen veel hongerige TNJ fans zonder twijfel bevredigen.
Misschien vindt de heer Da Davo het zelf geen echt compliment, maar als slechts 50% van een legendarisch duo, slaagt hij er toch in om voor 99% even legendarisch te klinken!
Fred GADGET
31/05/2017
---