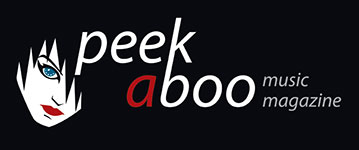 like this cd review
---
PPM
Victims Of Our Own Efficiency
Music
•
CD
[75/100]

VPT Recordings
08/05/2017, Paul PLEDGER
---
Personal Propaganda Machine as a concept might sound like the kind of thing many would run a mile from in these days of fake news and internet horseshit but the hard fact remains that whenever we share pictures of our food, kids, holidays or political opinion online, we become just that - an unstoppable PPM. Taken a step further, you become the U.S. president or crazed Euro despot - or an angry somewhat bitter (but justifiably so) musical duo from North London.

Formed by Liquorice River frontman Ross Liddle and electronics creative Ian Goodey, PPM take motorik Krautrock influences like Cluster, Can and Neu, stir them with post-punk and electro agitators like Wire, Soft Cell, Back to the Planet and early Ultravox and turn the whole melange into a subtle pop/new-wave combination that triumphs on most of the eight tracks on offer here.

The opening Get The Goods boasts a modicum of New Order-esque influences (fittingly similar to their Power Corruption and Lies incarnation) - low-slung bassline, retro-drums, no chorus to speak of and understated nonchalant vocals - while recent lead single That's Life These Days continues Liddle's propensity to interpolate everyday expressions with hard-done-by lyrics, sung in his trademark carefree gargle.

Other highlights include the minimalist Tell Me The Time which fittingly resembles classic ZTT icons Propaganda's trancey P-Machinery and the tripped-out Depeche Mode-like Bad Times with its musical-box melody and a cutting lyric-bite in "because you've never really lived 'til you've ever really known Bad Times...".

Whilst Victims Of Our Own Efficiency might not be a heel-clicking jig in the park or a prompt to start popping champagne corks anytime soon, its overall DIY charm lies in its widescreen melodies, machines and mashed-up socio-political sensibilities.
This review also appeared on Flipside Reviews.
Paul PLEDGER
08/05/2017
---