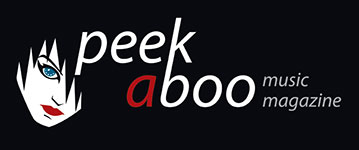 like this cd review
---
WHITE SEA
Tropical Odds
Music
•
CD
[70/100]

Les Disques Du Crépuscule
02/05/2017, Paul PLEDGER
---
Morgan Kibby will be a name familiar to fans of dream-pop heavyweights M83's earlier work, including the Grammy-nominated 2011 hit album Hurry Up, We're Dreaming. Despite the album's success, it was to prove to be her swansong with the band, before going solo under the nom-de-plume White Sea and piecing together a string of online singles, artsy videos and the debut album In Cold Blood.

Three years later and Crepuscule continues its occasional flirtation with fist-pumping electronic power-pop with Kibby's third album (if you include her soundtrack work on the decidely controversial arthouse movie Bang Gang). As with the other elements of the label's strong female-led contingent - check recent LPs by Marnie, Marsheaux, Cathy Claret, Les Panties, Isabelle Antena etc.. - White Sea's world is assured, confident and packed with pop nuggets.

With one or two exceptions here, Tropical Odds is full of singles. Which is kind of what it is, an assemblage of previously available online hits that never were (but still might be). Kibby's vocals are big, her arrangements bigger (in a similar style to Tegan and Sara or La Roux) and the likes of Tove Lo, Katy Perry and Chvrches might do well to take note.

Never A Woman and Stay Young, Get Stoned sound like arena anthems to these ears, a description that may well have some of you running to the bucket but you shouldn't dismiss or deny this woman's attention to pop detail. Perhaps the best songs here are the darker, minor-key ones - Yesterday, Secret and Bloodline have a distinctly gothic overtone while the album's centrepiece Gangster No 1 is a smoky, smouldering electro-ballad that could bluetooth your underwear off, it's so sultry and contemporary in mood.

The album ends on two slow-beat epics - the war-torn One Bad Eye and the CD-only track Lessons, both of which serve only to strengthen Kibby's knack of knocking out emotive ballads without sounding like a major-label dullard. She's going for it. Only Ellipses sounds a tad overblown to these ears and perhaps should have been the bonus CD choice but overall Tropical Odds has far-reaching appeal. Terrific Saville-esque sleeve too.
This review also appeared on Flipside Reviews.
Paul PLEDGER
02/05/2017
---