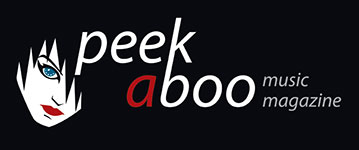 like this cd review
---
DEPECHE MODE
Spirit
Music
•
CD
[80/100]

SONY MUSIC
17/04/2017, Paul PLEDGER
---
"We're going backwards / turning back our history", "You've been pissed on / for too long", "Hey scum / what have you ever done for anyone?". This is all a far cry from the lyrical friperies of Just Can't Get Enough, It's No Good and even the previously testy People Are People - for 2017 Depeche Mode are angry and abjectly fed up with things.

With Spirit, Gahan, Fletcher and Gore have ramped up the terse-o-meter to almost full with some of their most topical, political and socially aware songs in years. Going Backwards deals with the human race's apparent devolution, single Where's The Revolution rounds on man and woman's incessant apathy and The Worst Crime starts with the somewhat chilling line "There's a lynching in the square / you will have to join us" - and that's just the first three songs.

But don't go thinking that Depeche Mode have turned into another stadium rock-band with shallow campaigning and sloganeering - Gahan's charges don't spend the entire album pummelling our consciences into submission. There's time for the usual ambiguous verbiage on Cover Me, Eternal and You Move, all dressed up in fragmented electro-rock and eerie atmospherics, before the middle of the set truly kicks off with the uptempo powerhouse that is So Much Love. This is Mode in overdrive and is Spirit's pivotal track.

The expanded edition includes five reworkings of album tracks by the band themselves, the pick of which is the Machine Mix of So Much Love and the Frenetic Mix of Scum, both a hark back to some of the harsher industrial remixes that graced their '80s and '90s output.

Overall, Spirit is their most immersive and coherent since 1997's Ultra.
This review also appeared on Flipside Reviews.
Paul PLEDGER
17/04/2017
---