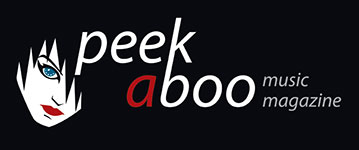 like this cd review
---
DEPECHE MODE
Remixes 2: 81-11
Music
•
CD
Electronics
•
Pop
•
Synth Pop / Electro Pop
[72/100]

EMI
15/06/2011, Dennis OHRT
---
Depeche Mode have always been at the forefront of remixes, already in the early eighties it was not uncommon, being able to buy two 12" with different mixes + people like Adrian Sherwood putting their hands on Depeche Mode material. Over the years, the number of mixes and releases has even increased.
Back in 2004 the first remixalbum was released, containing mixes from 1981 - 2004. Seven years + two studio albums later, we see another remix, effortly released. Available in multiple configurations (CD, 3-CD Boxset, Vinyl Boxset), Remixes 81>11 offers a wide range of new mixes, old favourites and rather obscure ones. With the 3-CD Box you get 13 mixes that were specially commissioned just for this project. So, even the die-hard fan will find new stuff, that he hasn't heard before, in this package. With the last set already containing 37 mixes, the main emphasis definetely lies on the post 2004 period. Most singles that have been released since then are now featured with mixes.
As always with remix albums, it is a mixed bag, luckily many mixes are mostly song-orientated and not just creations that barely include two samples from the original. Among the old mixes are some of B-Sides ('Slowblow' or 'Ghost'), album tracks ('Higher Love') and of course single hits ('Strangelove' or 'Wrong').
Before the release it was already known that 2 new mixes would be done by former members Alan Wilder and Vince Clarke. Logically, those were the most anticipated mixes + neither of them disappoints. Wilder offers his Recoil trademarks mixed with Depeche ca. 'Songs Of Faith & Devotion'-era, while Clarke offers us a dark electro approach on 'Behind The Wheel' with lots of great synthsounds.
Among the other new mixes, diversity is definetely there, which can be seen in 3 different mixes for 'Personal Jesus' alone (the Stargate Mix manages to omit the main guitar riff and results in a rather radio friendly dance version, that has been selected as single release). Personal faves of the new mixes, besides the Clarke & Wilder ones, are defintely the rather chill-out version of 'Leave In Silence' and the totally strange version of 'When The Body Speaks' by Karlsson and Winnberg, I have no clue what they were thinking when doing it, but somehow it works extremely well.
All in all, the release works well. There is something for every fan of the band (like the rather club-orientated mix-lovers with the Prydz version of 'Never Let Me Down Again', which does nothing for me). Plus it surely helps to kill time until the next Depeche album appears in the stores, whenever that will be...
Dennis OHRT
15/06/2011
---