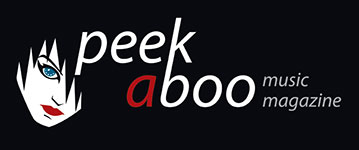 like this cd review
---
ARBEID ADELT!
live@AB2011
Music
•
CD
Minimal
•
New wave
•
Synth Pop / Electro Pop
[80/100]

13/06/2011, Didier BECU
---
It's been quite funny to write a review from Arbeid Adelt! Especially as it was Marcel Vanthilt himself who told me that this band's name would be kind of ridiculous in English.
Having said that, even if they sing in my own language I never understood one word of it and that's not because they have terrible accents, just because, as they're musicians who believe in the power of Dadaism and what makes no sense for someone, is just logical to others.
The history is quite known by now. The three young heroes Marcel Vanthilt (later one of the first MTV-VJ's ever!), Luc Van Acker (some years later to be involved with wax Trax) and Jan Vanroelen made a sort of minimal synthpop that once was embraced by the radio and so they were able to score a monsterhit in Belgium with "De dag dat het zonlicht niet meer scheen".
It was clear from the very first time that this band would never walk in line and with such bands you know they often end up in obscurity, and so did Arbeid Adelt!, till they finally disappeared.
There's a lack of good albums these days and as human beings can be quite melancholic sheep, Arbeid Adelt! were asked to reform several times and after several bids, they finally ended up in the famous AB-venue in Brussels at where they performed earlier this year the entire "Jonge helden"-album (their classic album) and some new stuff.
However great this show might have been (it was as I was there), it was quite obvious that Arbeid Adelt! is a memory and that's only normal as everything that surrounded Arbeid Adelt! was very 80's, some lyrics deal even about streets that no longer exists.
And in the spirit of memories, the band decided to release this legendary show onto CD that features the highlights of this concert, including "Roodborstje" , that with its 25 seconds must be one of the shortiest songs ever written!
Apart from a beautiful souvenir, this record shows how good this band is today. The eighties will never come back but the guitarline from Luc Van Acker in "De man die alles noteert" stays one of the most brilliant things I've heard and it's difficult to keep your eyes dry on the excellent tear jerker that "Décoiffee" is, and of course with the vocals from Dani Klein.
Can you live without this album? Of course you can, we can't imagine one live album you can't live without but "live@AB2011" is an excellent document from a band (and later its members in several ways) put a stamp on (Belgian) music history.
And yes Mr. Vanthilt, Mr. Vanroelen en Mr. Van Acker: perhaps another new studio-album?
Didier BECU
13/06/2011
---