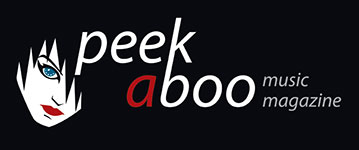 like this cd review
---
ROEDELIUS
Wie das Wispern des Windes...
Music
•
CD
Classical
•
Minimal
•
Neoclassical
[72/100]

Bureau B
13/06/2011, Ward DE PRINS
---
Hans-Joachim Roedelius is an incredibly versatile artist who has worked with several icons in his long career (since 1969); such as Dieter Moebius, Holger Czukay, Brian Eno, to name but a few.
In the early eighties Roedelius discovered the beauty and power of the piano. The widely trusted synthesizers were stored and masterful piano compositions were the new brainchilds of this talented artist.
Wie das Wispern des Windes...was originally released in 1986, but now thanks to label bureau b it is finally available again.
Roedelius makes intimate piano compositions, which make you dream. Pure and timeless beauty. The pieces bring you peace and tranquillity with their repetitive nature. A very different approach than repetitive artists like Philip Glass or Wim Mertens, who try to build-up a (nervous) tension, an intensity through their repetitive compositions.
In my mind I sit next to the beautiful waterfall that decorates the cover of this album. The calming effect of this natural beauty is enhanced by the soft sound breeze that Roedelius keeps blowing through the leaves of the surrounding forest.
If you are not familiar with this side of Roedelius' virtuosity, or you just love the quiet atmosphere of poetic piano music, you definitely should check out this beautiful gem.
Ward DE PRINS
13/06/2011
---
Hans-Joachim Roedelius is een ontzettend veelzijdig artiest, die op zijn lange carrière (sinds 1969) met meerdere ikonen heeft samengewerkt, zoals Dieter Moebius, Holger Czukay en Brian Eno, om er maar een paar te noemen.
Begin jaren tachtig ontdekte Roedelius de mooiheid en kracht van de piano. De alom vertrouwde synthesizers werden opgeborgen en meesterlijke piano composities ontsproten aan het brein van deze getalenteerde artiest.
Wie das Wispern des Windes… is aanvankelijk in 1986 gereleased, doch nu dankzij label bureau b eindelijk terug beschikbaar.
Roedelius maakt intimistische piano composities die je doen wegdromen. Pure en tijdloze schoonheid. De stukken brengen je met hun repetitief karakter rust en kalmte. Een heel andere benadering dan bijvoorbeeld Wim Mertens of Philip Glass, die met het repetitieve een intensiteit opbouwen.
In gedachten zit ik aan het mooie watervalletje dat de hoes versiert. Het kalmerend effect van deze natuurpracht wordt versterkt door het zachte geluidsbriesje dat Roedelius doorheen de bladeren laat waaien.
Mocht je deze kant van Roedelius nog niet kennen, of ben je gewoonweg een liefhebber van sfeervolle rustige pianomuziek, check dan zeker deze schitterende opname.
Ward DE PRINS
13/06/2011
---