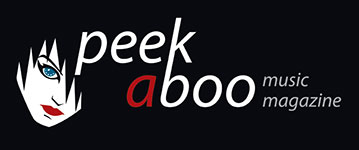 like this cd review
---
AMNISTIA
Egotrap
Music
•
CD
EBM
[82/100]

Scanner
12/06/2011, Karenza NIXON
---
Sharp electronic production combined with a good balance of vocals. It's easy to tell that a great deal of time (and talent) has gone into making this, the third album from Leipzig (Germany) based electronic band Amnistia.
This album has a decidedly 'Old School' feel in a great many places, but rather than detracting, it adds depth and coupled with the excellent production, leaves me thinking, it is more than possible to merge the old and new to create something great.
Faceless and Elements in particular, demonstrate this more than well. Day Of Birth (2008/2:13) features the lyrics and emotive vocals of Boris May from Klangstabil and Absolute Nothingness is given a dose of gritty reality by the joint vocals of singer Tino Claus and Carsten Jacek from [:SITD:].
With a limited edition 2CD Set that also includes remixes by Plastic Noise Experience, Rotersand, Dupont, amGod, Accessory and Daniel Myer (Haujobb / Destroid) ensuring club play. The synchronicity between the vocals, music and effects make this a must have for me, everything else is a bonus!
Karenza NIXON
12/06/2011
---
Een snedige elektronische productie gecombineerd met uitgebalanceerde vocals. Het is duidelijk dat er veel tijd en kennis gestoken werd in het 3dealbum van Amnistia uit Leipzig, Duitsland. Een duidelijke 'Old School' feel gekoppeld aan de uitstekende productie bewijst dat het wel degelijk mogelijk is oud en nieuw te doen samensmelten tot iets geweldigs. Faceless en Elements zijn daar duidelijke voorbeelden van. Day Of Birth (2008/2:13) werd geschreven en ingezongen door Boris May van Klangstabil en in Absolute Nothingness krijgt Tino Claus de vocale hulp van Carsten Jacek van [:SITD:].
De gelimiteerde 2CD bevat remixes van Plastic Noise Experience, Rotersand, Dupont, amGod, Accessory en Daniel Myer (Haujobb / Destroid) die garant staan voor volle dansvloeren. De synchroniciteit tussen de vocalen, de muziek en de geluidseffecten maken dit voor mij zeker een aanrader, al de rest wat er bij komt is een bonus.
Karenza NIXON
12/06/2011
---