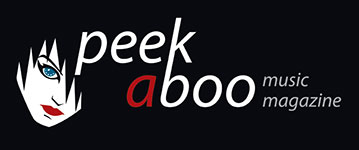 like this cd review
---
CURRENT 93
Honeysuckle AEons
Music
•
CD
Folk / Ethnic / Tribal
•
Neofolk
•
Unclassifiable
[83/100]

12/06/2011, Ward DE PRINS
---
Current 93 is the cult group around David Tibet that already lasts 30 years. Actually it is a one-man project, but each time David gathers some great musicians to start the next episode for C93.
I have to write this review in a slightly biased way, since I saw the master live at work in Hasselt, a few days ago. A fantastic, intense & musical performance had been my share. During this performance, they played a lot of the songs from this latest creation, Honeysuckle Aeons.
Current 93 brings a kind of gloomy industrial neofolk, where often the music supports the brilliant writings of Mister Tibet. The album starts soaring, almost like a sci-fi Theremin sound from the 50's. After a minute, the slow piano playing of Baby Dee can set the melancholic tone for the song "Moon". David recounts on his own typical quivering sad way: …Gravelled harsh Music, Clapping whores back to sweet Ram, Slipping between the Sphinx's legs, Come on in, Come on down…
The Theremin keeps creating that other worldly atmosphere during the next wonderful "Persimmon", with as its double anti poles again the sad piano music and David's stories.
"Cuckoo" however, gets a more ethnic treat, with a relatively sober support by acoustic guitars and "Jasmine", the next song brings yet another change of style with a more psychedelic C93.
The best song of this Honeysuckle Aeons is "Pomegranate", where David's tormented soul desperately portrays her findings against a deep dark soundscape wallpaper of (again) piano and Theremin.... The Rainbow Children were trademarked, branded And On Their skulls, The eating triple curve Marked! Marked!, Hey hey hail horror hail, Grey bloody dawn dawns down, Get back black crack Moon Slip slide back ded Red Moon...
Also worth mentioning is "Honeysuckle / Sunflower". With its organ accompaniment it is a captivating, intense song, though it lacks some of the major intensity that the song had during the live performance.
All in all a beautiful, very beautiful album by Current 93. Not really something new, perhaps for some even less than the previous creations of C93, but in my opinion a very varied album that proves the intensity and beauty of Tibet's unique words & music!
Ward DE PRINS
12/06/2011
---
Current 93 is de cultgroep rond David Tibet die inmiddels al 30 jaar meegaat. Eigenlijk is het een eenmansproject maar David verzamelt elke keer een deel schitterende muzikanten om alzo een volgende episode voor C93 aan te snijden.
Ik heb bij het schrijven van deze review een licht vooroordeel daar ik enige dagen geleden de meester live aan het werk mocht zien te Hasselt. Een magistrale muzikaliteit en intensiteit was mijn deel. Bij dat optreden werd uitgebreid gepuurd uit deze laatste creatie, Honeysuckle AEons.
Current 93 brengt een soort mistroostige industrial neofolk, waarbij echter vaak de muziek de ondersteuning is voor de briljante schrijfselen van Heer Tibet. Zweverig zwelt het plaatje aan, terend op een jaren 50 theremin sci-fi geluidje. Na een minuutje mag het trage pianospel van Baby Dee de melancholische toon zetten tijdens het nummer "Moon". David verhaalt op zijn eigen typische trillende trieste wijze: …Gravelled harsh Music, Clapping whores back to sweet Ram, Slipping between the Sphinx's legs, Come on in, Come on down…
De theremin blijft ook tijdens het volgende, supermooie 'Persimmon' de onwereldse sfeer creëren, met als dubbele antipolen het wederom trieste pianospel en Davids verhalen.
"Cuckoo" wordt dan weer van enig etnisch gehalte voorzien en verder vrij sober door akoestische gitaren ondersteund. "Jasmine", het volgende nummer, mag een zoveelste stijlbreuk betekenen en brengt ons een eerder psychedelische C93.
Het mooiste nummer van deze Honeysuckle Aeons is echter "Pomegranate", waar Davids getormenteerde ziel krampachtig haar bevindingen portretteert tegen een gitzwarte geluidsbehang van (wederom) piano en theremin.…The Rainbow Children were trademarked, And branded on their skulls, The triple eating curve, Marked! Marked!, Hey hey horror hail hail, Grey bloody dawn down dawns, Get back black crack Moon, Slip back slide ded red Moon…
Vermeldenswaardig is ook 'Honeysuckle/Sunflower' dat met zijn orgelbegeleiding een beklijvend nummer is, al haalt het van verre niet de intensiteit die het nummer live kreeg.
Al bij al een mooi, zeer mooi album van Current 93. Niet echt iets nieuws, misschien voor sommigen zelfs minder dan de vorige creaties van C93, maar in mijn ogen wel een zeer gevarieerd album dat de intensiteit en schoonheid van Tibets prachtige teksten op unieke wijze onderstreept!
Ward DE PRINS
12/06/2011
---