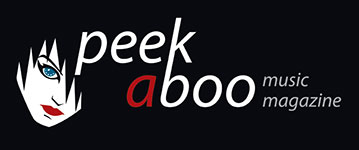 like this cd review
---
APHEX TWIN
Syro
Music
•
CD
Electro
•
Electropunk
•
Experimental
•
Unclassifiable
[90/100]

Warp Records
24/09/2014, Paul PLEDGER
---
Some thirteen years after his last outing, we finally get some genuinely new Aphex material, as opposed to the shit internet spoofs - honestly, why bother with them when you can indulge in the real thing? After the rather mixed Drukqs album-set (remember that over-sized sleeve that no retailer loved and subsequently resigned all copies to the stock-room? Trust me, it happened), Syro looks and sounds far more coherent and all the more impressive because of it.
Essentially a far more straight-forward template of electro-beats, pretty synth melodies and occasionally wayward, left-field, trademark acid-squelches, bleeps and digital spasms we've come to expect, Syro rewards with repeated listening. Not unlike some of the harsher techno work of Cylob, 808 State and Warp-mates Autechre and Brothomstates, Richard James remains unique by injecting a playfulness, some might argue a childishness, into his music, pausing only to infrequently borrow ideas from the past golden bygone eras of jungle, drum and bass, ambient-house, rave, acid, nu-funk and electro in order to combine them with a futurism that translates into a beautiful, bristling, bruising cacophony, frequently offset by eerie melodies. It's very 'then', 'now' and 'will be'.
On CIRCLONT 14 [152.97 - presumably the track's b.p.m.] (Shrymoming Mix), there's the standard drum-beat mischief, erratic bleeps straight from the nursery and a portentous unsettling hook-line woven throughout the disorientating fabric. We're in 1994 and 2014 for the equally, dare I say, naive even childish skitter of PAPAT4 [155] (Pineal Mix), while Remarc, Digital and Source Direct's cerebellum-pummelling junglist riddims get an element of a revisit on the ridiculously-titled (deep-breath) s950tx16wasr10 [163.97] (Earth Portal Mix). Of course, all three tracks are instant highlights.
Things get prettier on the album's opener Minipops67 [120.2] (Source Field Mix), the lengthy slightly-trippy epic XMAS_EVET10 [120] (Thanaton Mix) and Syro's go-to ambi-organic piano closer Aisatsana [102] while custom-built jackhammer break-beats permeate CIRCLONT6A [141.98] (Syrobunkus Mix) to keep the speaker-cones alert (or blown, depending on volume).
Easily his best work since the Selected Ambient Works and Polygon Window output that garnered all that rightful acclaim two decades ago, Syro is a playful and peerless triumph.
This review also appeared on Flipside Reviews
Paul PLEDGER
24/09/2014
---