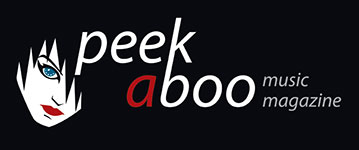 like this cd / vinyl / digital review
---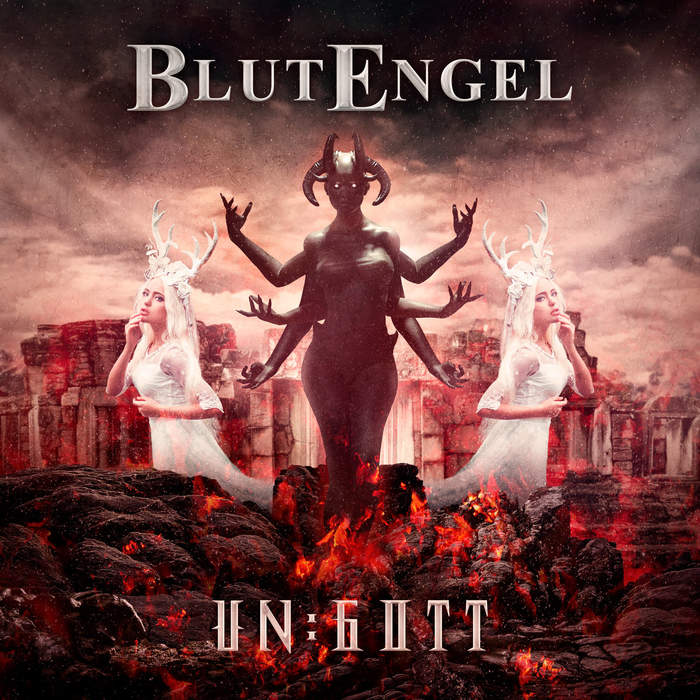 BLUTENGEL
UN:GOTT
Music
•
CD / Vinyl / Digital
Dark Wave
•
Darkwave
•
Electro Wave
•
Electropunk
[85/100]

Out Of Line
25/02/2019, Kevin BURKE
---
The sound of the dark-wave masters Bluetengel rears its colossal head once more. Chris Pohl and Ulrike Goldman bring forth a release of gothic-delight, UN:Gott is a no-holds-barred reflection from the abyss.
Following on, and an almost extension of the 2013 release-Monument, the duo bring about an album crammed with an industrial driven album, crammed with apocalyptic visions and vampiric tales. At its most accessible points, the listener gets a blast of nostalgia, the Sisters Of Mercy-style of 'Into The Void' makes for fantastic listening, themes within the lyrics and delightfully dark
-"When will you kill me,
I wanna die for you tonight".

The waves of electronic-density are not too far from the mix, 'König' drags the listener into the almost hypnotic delivery of Pohl's vocals. With touches of drama infused within the music the album rolls away with ambition, and of course that lustful-Nosferatu edge, 'Praise The Lord' lifts and stutters along with a dreamy synth always present. As repeated in the break-beats of 'Alles', an infectious groove stalks the song, the further you venture into UN:Gott the more surprises such as this you discover, in a word dance-floor goth, without straying from the overall sound of the release.

'Morning Star' is a symphonic-standout, that chuggs and blasts with an operatic quality, the clever way in which Bluetengel build sonic-soundscapes is best presented here, wonderful eerie while addictive. The closing track is also a beast with grace, aptly titled 'The Last Song', it glides through tempos, transcendent and reflective, the perfect finale. Though on the deluxe double-cd and download releases a further treat of remixes is presented, nine of the tracks get a extra-jolt of dark-lightning.

The only downside, and perhaps the only reason for audience to struggle is the mix of languages, some tracks are sung in German-'Am Ende der Zeit' and some in English-'Resurrection of the Light' perhaps a better move would be two different versions for both markets. However, that said this is a hell of an album and a change in language does not affect the overall sound and impact. For Blutengel this is an excellent release to mark their twenty-one years of activity, and be well aware that the box-set editions carry an extra release to mark this event titled-Demons Of The Past and that is something that is well worth sinking your teeth into.
Tracklist:
CD1
1. Together as One (3:54)
2. Into the Void (4:05)
3. König (4:46)
4. Praise the Lord (5:29)
5. Not My Home (5:14)
6. Alles (4:11)
7. Seductive Dreams (5:25)
8. Vampire (4:14)
9. Surrender to the Darkness (3:28)
10. I'm Alive (4:24)
11. Am Ende der Zeit (4:53)
12. Teufelswerk (4:49)
13. Resurrection of the Light (4:49)
14. Morningstar (4:01)
15. The Last Song (6:16)

CD2 - The Remixes
1. Into the Void (Rave the Reqviem Remix) (3:43)
2. König (Any Second Remix) (4:25)
3. Am Ende der Zeit (Wort-Ton Remix) (5:11)
4. Teufelswerk (Attack Mix by Angriffspakt) (3:27)
5. Praise the Lord (x -Rx Remix) (4:45)
6. Resurrection of the Light (Black Summer Version by Rabia Sorda) (4:16)
7. Surrender to the Darkness (Harmjoy Remix) (3:41)
8. Teufelswerk (Battle Scream RMX feat. Alex Pest) (4:34)
9. Auf deinen Wegen (A Light in the Dark Remix by Blutengel) (4:02)
Kevin BURKE
25/02/2019
---