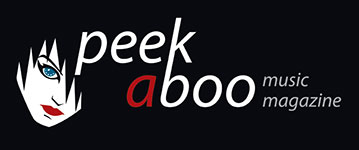 like this cd review
---
BLUTENGEL
Nemesis
Music
•
CD
Dark Electro
•
Electro
•
Gothic
[90/100]

Out Of Line
10/02/2016, Jurgen BRAECKEVELT
---
The German gothic pop masters of Blutengel just released Nemesis, the first compilation. And well, where do you start when you made so many great songs? I wouldn't like to walk in their shoes! It is indeed a selection, but it's so much more than that. Chris Pohl isn't satisfied with just releasing a series of songs on CD! 12 songs are transformed into new contemporary electro versions. Some old songs in a new package, so to speak! In some cases this is just a new form, other gems get a real makeover.
Out Of Line did everything to make something special. In addition to the regular double CD with 14 reworked versions, there is also a limited fan set consisting of two CD's, a DVD with 13 songs and two vinyl records with the reworked versions, plus four additional songs and a live recording.
Vampire Romance is the first hit that got a makeover. The voice is the same as on the original, but the pace is higher. The drum machines do their job, with some classical pieces and a piano in the background. Chris' vocals and those of singer Ulrike nicely blend together.
The first surprise is Children Of The Night. It feels like you're in a cathedral listening to a classical concert by a choir and chimes, until the moment the guitars mess everything up. And how! The guitars and the electronics have a perfect marriage! Not a separation in sight, as the more the song evolves, the better the combination sounds! At the very end, Ukrike gives everything and that's more than okay!
In the new version of Behind The Mirror the bombast and the darkness remain, but the electronics give the song more punch Soul Of Ice is taken from the Seelenschmerz-period. The song starts with an industrial touch and evolves in harsh electro, the solid sound was already in the original. Black Roses has a classic intro and a very catchy rhythm section. We also hear some harsh electro synth parts that make the track more danceable. Also Lucifer has been restyled with a piano, a handful of samples, a more solid beat section and some other arrangements.
This also happens with Der Spiegel that sounds as a new song, although the base of it still can be heard in the background. Chris Pohl shows how he masters the electronics and can rearrange a classic with contemporary electronic sounds in a perfect way. Engelsblut gets something extra too: some rhythm changes make it all very catchy and after several spins, I can only say that the new version is better than the original.
Weg Zu Mir also has an extra electronic touch, although the vocals are similar to the previously released version, and even though it's a subdued song, you won't stop dancing.
And then high expectations! For me, Boody Pleasures always was the best Blutengel track. The remake is very faithful to the original, but with a different rhythm. Although Chris is not the best singer, his vocal cords do some quite extraordinary things here!
Just as if the ecstasy is not big enough, the series closes with Reich Mir Die Hand. Just as in Children Of The Night, you hear some heavy guitars in the background. Again that same feeling drifts above: I hope this happens more as it makes the fine music of Blutengel simply better!
As earlier said, on this release you also find a selection of 14 songs, a fine anthology of the now extensive oeuvre of one the most important bands of the current gothic scene. Some people don't like them as they're too easy, and then again they praised by others. In any case, Nemesis is not just "the best of" as we get value for our money. Hopefully I will be able to enjoy this band for many years, along with many others!
Jurgen BRAECKEVELT
10/02/2016
---
De Duitse gothicpopmeesters van Blutengel brengen met Nemesis een eerste verzamelaar uit. En tja, hoe begin je daaraan als je al zoveel geweldige songs hebt gemaakt? Ik had niet graag in hun schoenen gestaan om hieraan te beginnen. Er is een selectie gemaakt, maar het is meer dan dat. Chris Pohl wil niet meer zo maar een resem songs op cd uitbrengen: 12 songs zijn door de meester in een hedendaags electrojasje gegoten. Songs uit vervlogen jaren die nieuw worden verpakt. In een aantal gevallen is dat gewoon een opsmukbeurt, andere pareltjes kregen dan weer een heuse make-over.
Out Of Line heeft kosten noch moeite gespaard. Naast de dubbel-cd waarop je de 14 bewerkingen vindt, bestaat er tevens een gelimiteerde fanset die bestaat uit twee cd's, een dvd met 13 songs en daarbovenop nog twee vinylplaten met de bewerkingen, 4 extra songs en een live-opname.
Vampire Romance is de eerste hit die een nieuw jasje kreeg. Qua stemgeluid is de track gelijklopend met het origineel, het tempo ligt echter wat hoger. De drumcomputers doen hun werk, er zijn wat klassieke stukken en een piano op de achtergrond, de stem van Chris en die van zangeres Ulrike blenden mooi samen.
De eerste fijne verrassing is Children Of The Night. Het voelt net aan alsof je in een kathedraal naar een klassiek koorconcert met een klokkenspel luistert, tot op het moment dat de gitaren alles overhoop gooien. En hoe! De song beukt erop los en de gitaren en de electronica beleven een perfect huwelijk! Tot een scheiding komt het niet, hoe verder de song raakt, des te steviger het allemaal wordt. Helemaal op het einde trekt Ukrike haar vocale register open en dat is méér dan ok!
In Behind The Mirror blijven de bombast en de donkerheid van het origineel overeind, maar bezorgt de electronica het lied wat meer punch. Met het van Seelenschmerz geplukte Soul Of Ice gaat men de harshelectro kant op. De song start wat industrial-achtig en gaat dan over naar een steviger geluid dat het origineel ook al had. Black Roses heeft een vrij klassieke intro en een heel aanstekelijke ritmesectie. Ook horen we meer harshelectrosynthpartijen die het lied dansbaar maken. Een piano, een handvol samples, een drumpartij eronder en Lucifer dreunt via de speakers mijn oren in. De meer stevige beatsectie en andere arrangementen restylen deze track.
Dat gebeurt ook met Der Spiegel, dat als een compleet nieuwe song klinkt, hoewel de basis ervan op de achtergrond nog meespeelt. Hier toont Chris Pohl nog maar eens hoe hij de elektronica beheerst en hij slaagt er opnieuw in om een klassieker prima met hedendaagse elektronische vondsten te bekleden. Engelsblut krijgt ook iets extra: een aantal ritmewisselingen maken het weer heel aanstekelijk en na verschillende luisterbeurten kan ik niet anders dan stellen dat de nieuwe versie het origineel overtreft. Weg Zu mir brengt ons iets meer electronica en is vocaal wel gelijkend op de eerder uitgebrachte versie, ook al zal je ook hier niet stilstaan, ofschoon het een ingetogen song blijft, en toch...
En dan zijn er torenhoge verwachtingen! Bloody Pleasures is altijd voor mij de Blutengel-song geweest. Op alle fronten is hij even sterk en dat blijft ook de remake die heel trouw aan het origineel is, maar met een ander ritme. Hoewel Chris niet de beste zanger is, trekt hij zijn stembanden in bepaalde stukken wel heel strak.
Net alsof de extase nog niet groot genoeg is, sluit de reeks af met Reich Mir Die Hand. Net zoals in Children Of The Night hoor je op de achtergrond zware gitaren. Ook hier datzelfde gevoel: dit mag méér gebeuren, het maakt de fijne muziek van Blutengel er alleen maar straffer op!
Naast de bewerkingen is er dus ook nog een selectie van 14 songs gemaakt, en ook dat is een fraaie bloemlezing geworden uit het intussen omvangrijke oeuvre van een band en een bezieler die niet weg te denken zijn uit de hedendaagse gothicscène. Gecontesteerd door de ene wegens 'te toegankelijk', en door anderen dan weer de hemel in geprezen. In ieder geval is Nemesis niet zo maar "het beste van", maar krijgen we waar voor ons geld. Ik hoop nog jaren, om hopelijk met vele tienduizenden anderen te kunnen genieten van deze band.
Jurgen BRAECKEVELT
10/02/2016
---