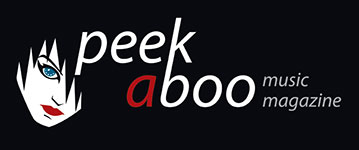 like this cd review
---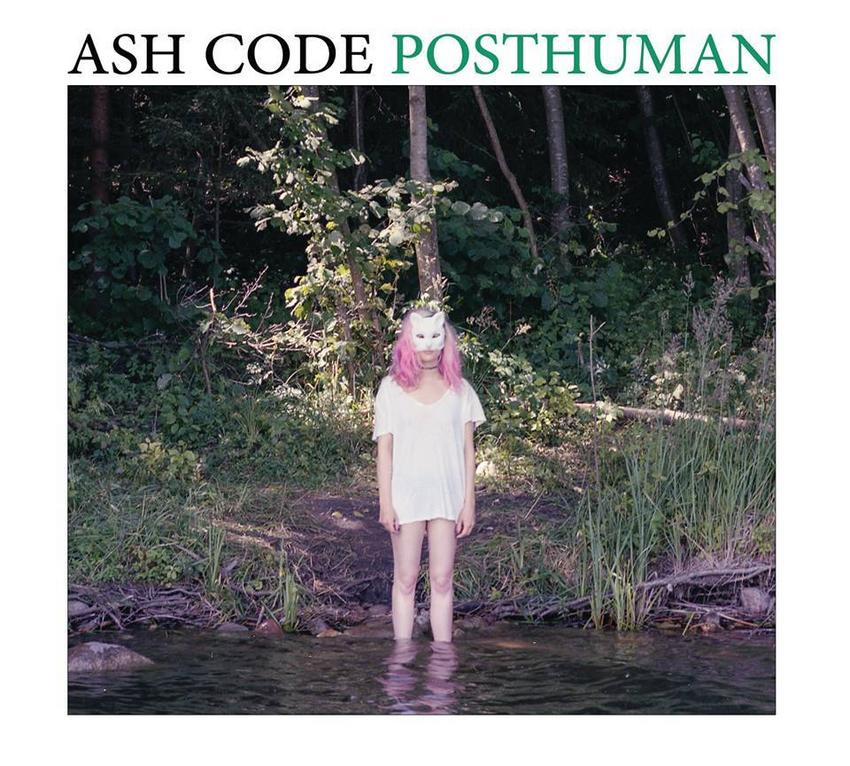 ASH CODE
Posthuman
Music
•
CD
New wave
•
Post Punk
[93/100]

SwissDarkNights
09/02/2016, Didier BECU
---
Posthuman is surely one of the records that most alternative music fans are looking forward to! After the release of the two singles Dry Your Eyes and Empty Room, Alessandro, Claudia and Adriano from Naples conquered the European post-punk scene with Oblivion: a masterpiece that can be regarded as one of the best debuts of recent years.
The title of the opening song couldn't be any better: Time To Face The Abyss and that's exactly how it feels! Even though the tune has a nice rhythm, the synths are (extremely) dark. The tone is set for the melodic Night Rite, with again Alessandro's sober, dark voice, while Challenging The Sea is enlivened (well, in a way) by Claudia's vocals.
However Posthuman is also an album on which the trio searches some new paths. You'll definitely hear some echoes of Oblivion, but Ash Code has no fear to experiment. A good example is Insensitive, in which the Italians flirt with minimal, you even hear a hint of the early sound of The Human League in it.
Sand probably will be the hit of this record as the more you play it, the better it gets! Irresistible danceable post-punk of the highest level with a poppy synth melody, while the icy bass of Adriano splits your heart in two.
The title track Posthuman is dark post-punk with some mysterious synths. You dance, you scream, you cry, even though you know the abyss (ha!) is in front of you. Try To Be Me is the most punky song, you hear a Joy Division-like pattern, but it never becomes a Joy Division song! No, Ash Code makes contemporary post-punk with respect for the masters, but this is a band that uses these influences in its own way.
Alone In Your Dance is jet black, the synths take you to the darkest soul of Ash Code. Frightening, but wonderful. Once you've landed in the dark corridors of Ash Code, you won't get out. The key word of Tide is (again) "darkness" and that's what the song feels like: an addictive melody that fools with your soul. Ash Code is like drugs, once they ends up in your body, it is difficult to get them out (not that you want this for one second!).
The Last Shop is another form of Ash Code that you hear for the first time: a futuristic post-punk song with the punk attitude of The Fall: a catchy melody, and you realize that you don't give a damn about what is happening around you.
The second record by Ash Code ends with the oppressive and classy A New Dawn, the synth melody that forms the core of the track feels like a sad death march, but there is still hope...
Posthuman is not exactly the most cheerful album of the year, but without doubt one of the records that you have to hear this year!
Didier BECU
09/02/2016
---
Posthuman is ongetwijfeld één van de platen waar het meest wordt naar uitgekeken. Vanuit het grote niets brachten Alessandro, Claudia en Adriano uit Napels de twee singles Dry Your Eyes en Empty Room uit, en veroverden nadien met Oblivion de Europese postpunkscène, een meesterwerk dat zonder twijfel één van de beste debuutplaten van de afgelopen jaren is.
De titel van het openingsnummer kon niet treffender zijn dan Time To Face The Abyss. Ook al klinkt het ritme ontzettend lekker, zijn de synths loodzwaar. De toon wordt voortgezet in Night Rite en ook hier weerklinken de donkere ijle klanken van Alessandro, terwijl Challenging The Sea wordt opgevrolijkt (nou ja) door de vrouwelijke vocalen van Claudia.
Posthuman is echter ook een plaat waarop het trio nieuwe paden durft te betreden. Je hoort nog wel echo's van Oblivion, maar Ash Code is niet bang van enig experiment. Een mooi voorbeeld daarvan is Insensitive, waarin de Italianen met minimal flirten, je hoort er zelfs een vleugje van de vroegere Human League in.
Wellicht zal Sand de hit van de plaat worden, hoe meer je die draait des te beter hij wordt! Onweerstaanbare postpunk met een hoog dansgehalte, inclusief een poppy synthmelodietje, terwijl de ijskoude bas van Adriano door merg en been gaat.
Dat geldt tevens voor het titelnummer Posthuman: donkere postpunk met geheimzinnige synths Je danst, je schreeuwt, je huilt, ook al weet je dat voor jou de afgrond ligt. Try To Be Me is het meest punky liedje, je hoort een Joy Division-achtig patroon zonder dat het ooit echt als Joy Division klinkt. Neen, dit is gewoon eigentijdse postpunk die respect toont voor de grootmeesters, maar van een band die er zijn eigen ding mee doet.
Alone In Your Dance is gitzwart, de synths nemen je mee naar de meest donkere ziel van Ash Code. Beangstigend, wel wondermooi. Eens je in de donkere gangen van Ash Code bent belandt, raak je er trouwens niet meer uit. Het kernwoord van Tide is (alweer) "darkness" en zo voelt de song ook aan: een verslavend melodietje dat met je ziel de gek houdt. Ash Code is zoals drugs, eens ze in je lichaam zijn belandt, is het moeilijk om ze er nog uit te krijgen (niet dat je dat ook maar één seconde zou willen...).
The Last Shop is alweer Ash Code zoals je het nog nooit hebt gehoord, het futuristische postpunknummer neigt soms naar het punkgevoel van The Fall: een aanstekelijke melodie, zonder dat je ook maar één moer geeft om wat er zich rondom je afspeelt.
De tweede plaat wordt klassevol afgesloten met het beklemmende A New Dawn, het synthmelodietje dat de song vergezelt, lijkt wel op een trieste dodenmars, maar er is nog hoop…
Posthuman is niet bepaald de meest vrolijke plaat van het jaar, wel zonder twijfel één van de titels die je dit jaar moet hebben gehoord!
Didier BECU
09/02/2016
---