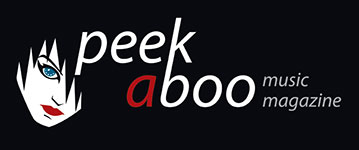 like this cassette review
---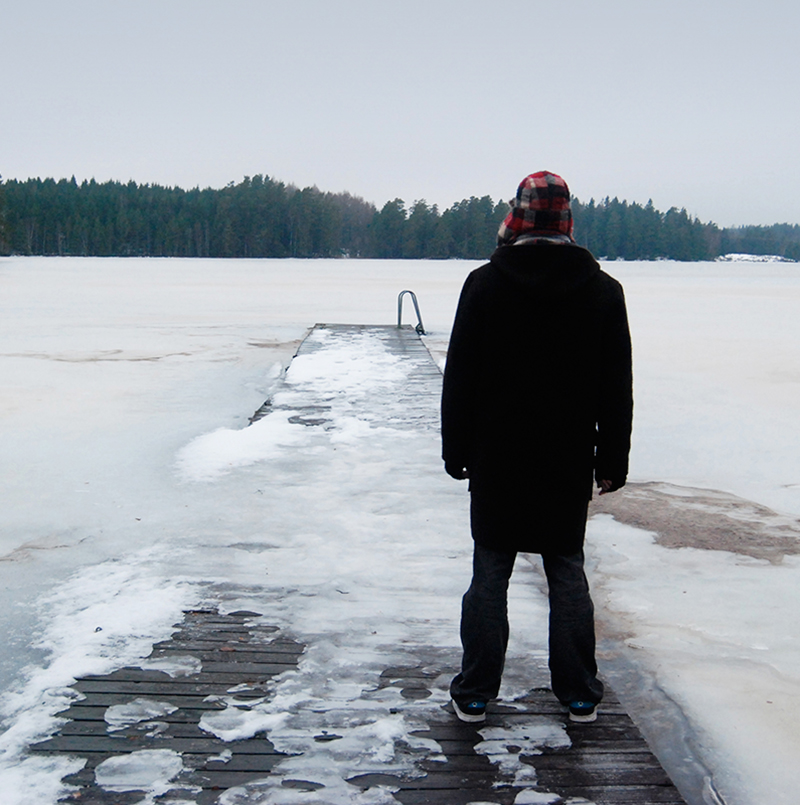 LONER DELUXE
Snowed Under
Music
•
Cassette
[60/100]

Rusted Rail
08/02/2016, Mark VAN MULLEM
---
This digital cassette single is Loner Deluxe's follow up to its previous release The Coast is Clear. The cover image shows the same lake, but the warm summer waters have turned to ice now. Yes, a winter release. With the overall sound of this new release, Loner Deluxe captures a winter feeling.

On the first track Winter Last Fire, the sound slowly lingers on. Pure acoustic guitars, sober electronics, a strong drum beat and the beautiful female voice evoke a winter campfire atmosphere. Acoustic psychedelics, unearthly electronics. Loner Deluxe calls it 'UFOlk' and that sounds like the appropriate label.

Holding Pattern is an instrumental that exactly does what the title suggest: the track concentrates on one musical pattern. Although that's not entirely correct. Within the playing time (2 min.) there are some musical developments. The telephone sample near the end of the track has no added value. When the song seems to evolve a bit, it fades... A missed opportunity.

Like Winter Last Fire, the closing track We Saw No Stars is constructed with minimal electronics and guitars, paired to a male voice. The song is partly spoken and partly sung. The lovely choir surely is the icing on the cake. Absolute top shelf neo-folk.

Loner Deluxe brings a remarkable mixture of electronics and (neo) folk. The release Snowed Under is a good appetizer. But why be so economical with three tracks only, two valuable songs and one that can be described as a filler? There's much more potential here, that's for sure. Not totally happy with Holding Pattern, but both Winter Last Fire and We Saw No Stars give the release a well-earned 60/100.
Mark VAN MULLEM
08/02/2016
---
Met Snowed Under, presenteert Loner Deluxe het winterse vervolg op The Coast is Clear, dat in de zomer uitkwam. Het artwork van deze digitale cassetterelease verwijst naar hetzelfde meer als op de hoes van de voorganger, maar nu is het dichtgevroren. Een winterrelease dus. In de klank van de nummers wordt de winterse sfeer opgeroepen.

Winter Last Fire kabbelt en meandert. Zuivere akoestische gitaren, zuinige electronics, sterke drumbeat en een mooie meisjesstem verzorgen een winters kampvuursfeertje. Akoestische psychedelica of buitenaardse akoestische electronica. Zelf noemt Loner Deluxe het 'UFOlk' en dat is niet eens zo slecht gezien!

Holding Pattern is een instrumentaaltje dat eigenlijk exact is wat de titel belooft. Zich concentrerend op één muzikaal patroon lijkt er verder niet echt veel te gebeuren. Al klopt dat niet helemaal, want in die schamele twee minuten zijn er wel wat wendingen in de song, al heeft die telefoonsample geen echte toegevoegde waarde. Het is net niet saai, maar een onvergetelijke track levert het ook niet op. Waar de song een andere wending lijkt te nemen, dooft de track uit. Een gemiste kans.

Dan liever We Saw No Stars, dat net als Winter Last Fire gebouwd is op minimale electronics, al dan niet akoestische gitaren, gepaard aan mannenstem, deels gezongen, deels gesproken. En dan is er dat o zo mooie koortje dat het allemaal afmaakt. Neo-folk van de bovenste plank.

Loner Deluxe brengt een fraaie combinatie van electronics en (neo)folk, en met deze Snowed Under biedt het alvast een proevertje aan. Maar waarom zo zuinig? Met Winter Last Fire en We Saw No Stars als volwaardige tracks en Holding Pattern dat wat op een vullertje lijkt. Hier zit ongetwijfeld veel meer in, daartoe is deze digitale cassette-release overtuigend genoeg. Voor Winter Last Fire en We Saw No Stars geven we deze release 60/100.
Mark VAN MULLEM
08/02/2016
---