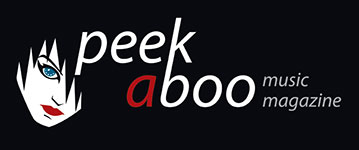 like this cd review
---
PRONG
X- No Absolutes
Music
•
CD
Hardcore
•
Trashmetal
[89/100]

Steamhammer/SPV
07/02/2016, Wim GUILLEMYN
---
Prong is a metal band that is around since 1986. The only constant factor in the band is Tommy Victor, who plays guitar and sings. Last year Prong released Songs From A Black Hole: an album with covers by bands like The Sisters of Mercy, Killing Joke or Discharge. Not an obvious choice, but now it's time to return with some own work.
The album starts in a superb way with Ultimate Authority and sets the tone. On Sense of Ease they switch up a gear, with fast guitars Prong easily equals the Slayer-standards.

Without Words does the same. The guitars sound sharp and the song has a wonderfully catchy chorus. After three songs, I must admit that I'm impressed. No Absolutes is an accessible song that you even can sing along with. Nothing wrong with that, but it rather sounds plain if you compare it with the three previous songs.
Do Nothing is a ballad with grunge influences, characterized by fine vocals. In Spite of Hindrances is sublime punk thrash with great drumming. Ice Runs Through My Veins is melodic (just listen to the intro). On Worth Pursuing, Sense of Ease and Cut And Dry we enjoy some impressive drumming. The thrash metal-like bonus track Universal Law closes the album in a masterful way.
Prong mixes thrash metal (musically) with hardcore (the vocals). The result is superb. Both the vocals and the lyrics are melodic, and everything is well produced.. With this thirteenth release, Prong makes one of its best albums. Also available on red vinyl.
Wim GUILLEMYN
07/02/2016
---
Prong is een naam uit de metalgeschiedenis en sedert 1986 actief. De enige constante in de band is Tommy Victor die gitaar speelt en zingt. Vorig jaar brachten deze band Songs from a Black Hole uit. Een album met niet voor de hand liggende covers van o.a. The Sisters of Mercy, Killing Joke en Discharge. Gedurfd, maar nu is het tijd voor eigen werk.
Het album begint vrij snedig met Ultimate Authority en zet meteen de toon. Op Sense of Ease wordt nog een versnelling hoger geschakeld en evenaart Prong met zijn snelle gitaren gemakkelijk de Slayer-norm.
Without Words is van hetzelfde kaliber. De gitaren klinken scherp en de song heeft een heerlijk catchy refrein. We zijn drie songs ver en ik ben al ferm onder de indruk. De titelsong No Absolutes is vrij toegankelijk en meezingbaar. Niets op aan te merken, maar eerder gewoontjes in vergelijking met de drie vorige songs.
Do Nothing is een ballade met grunge-invloeden die wordt gekenmerkt door een fijne zang. In Spite of Hindrances is sublieme punktrash met heerlijk drumwerk. Ice Runs Through My Veins is melodieus (luister maar eens naar de intro). Op Worth Pursuing kunnen we, net als in Sense of Ease en Cut and Dry, genieten van imponerend drumwerk. De trashmetalachtige bonustrack Universal Law sluit het album magistraal af.
Prong mengt trashmetal (op muzikaal vlak) met hardcore (de zang) tot een snedig resultaat. Zowel de vocals als de lyrics zijn melodieus en prangend, en alles is uitstekend geproduceerd. Er staat geen noot te veel op X-No Absolutes en alles is mooi in evenwicht. Prong heeft met z'n dertiende release één van z'n beste albums gemaakt. Tevens verkrijgbaar op rood vinyl.
Wim GUILLEMYN
07/02/2016
---
---