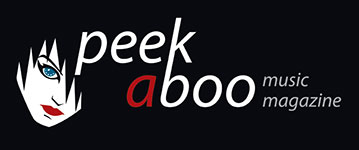 like this cd review
---
DROWNING POOL
Hellelujah
Music
•
CD
Post Grunge
[80/100]

Long Branch Records
04/02/2016, Erik VAN DAMME
---
Drowning Pool was founded in 1996 by guitarist C. J. Pierce and drummer Mike Luce. They took their name from the film The Drowning Pool (1975). They quickly found a bassist Steve Benton. In the very beginning they profiled themselves as an instrumental band, because it seemed difficult to find a singer. In 1999, they eventually found Dave Williams, who was perfect for the music of Drowning Pool. After a few demos, the first album was launched in 2001. Sinner was a bomb, partly because the whole record was played at Ozzfest.

It gave them a tremendous feedback and it seemed as if the band was launched. But then singer Dave Williams died unexpectedly in August due to a heart failure. The band refused to give up. Jason Jones joined in 2003 as the new singer. Desensitized (2004) was less successful than its predecessor, and Jones left the band in 2005. After a long silence Drowning Pool found a new singer in 2007. Full Circle was made with singer Ryan McCombs, who is the front man of SOIL. He worked on the self-titled album that was released in 2010, but he left the band pretty quickly. Again, the band refused to give up and kept on working. It adorns them. Jasen Moreno joined on Resilience, which had pretty good reviews. And now Drowning Pool has a new one!
Of course you can hear all these years of experience on Hellelujah. Especially the tough, often long guitar riffs go to the bone. While those devilish drum solos sound like a hard sledgehammer. Jasen's voice fits perfectly. He gives us with his hellish screams one magical moment after another.

From the early start, Push invites us to the pits of hell. Escape is impossible. By The Blood makes your heart bleed, and we sink deeper into the dark cellars of that same hell. The music cuts like a sharp knife in our soul. Of course, with all due respect to Jasen Moreno who is a worthy replacement for the very strong singers Drowning Pool had in the past. The title of the song Hell To Pay sums up what we experienced so far: a hellish ride!The brutality continues. No pity. From Snake Charmer, My Own Way to Sympathy Depleted: we bleed!

The guitar riffs are just like claws that cut your throat, with drum solos that smash your skull. The grunts of Jasen are the ultimate death blow. The nice thing about Helleluja is that you want to experience this hellish trip again, and again... and again. There is no end to it, it seems like the songs hypnotize you.

Drowning Pool is the classic example of a band that wants to survive. With this new album, Drowning Pool proves that after all these years it still has the necessary power to offer us a pleasant trip to the deepest dungeons of hell.
Erik VAN DAMME
04/02/2016
---
Drowning Pool ontstond in 1996. Deze Amerikaanse band haalt zijn naam uit de film The Drowning Pool uit 1975. Gitarist C.J. Pierce en drummer Mike Luce richten de band op. Ze vonden vrij vlug een bassist, Steve Benton. In het prille begin profileerden ze zich als instrumentale groep, doordat het vinden van een geschikte zanger iets moeilijker leek te lukken. In 1999 werd die uiteindelijk wel gevonden. Dave Williams bleek de geschikte zanger om de muziek van Drowning Pool ook vocaal tot haar recht te laten komen. Na enkele demo's werd het eerste album in 2001 op de markt gebracht. Sinner sloeg in als een bom, mede doordat de plaat integraal mocht worden gebracht op Ozzfest.

Het zorgde voor enorm veel feedback en het leek wel alsof de band gelanceerd was. Maar toen sloeg het noodlot toe. Zanger Dave Williams stierf in augustus van datzelfde jaar onverwacht aan een hartaanval. De band zat in zak en as, maar weigerde bij de pakken te blijven zitten. Jason Jones werd in 2003 aangetrokken als nieuwe zanger. Desensitized (2004) bleek een minder groot succes te zijn dan zijn voorganger. Jones verliet de band in 2005. Na een lange stilte kwam Drowning Pool in 2007 met een nieuwe zanger en plaat opzetten. Full Circle kwam op de markt met zanger Ryan McCombs, ook frontman bij SOIL. Hij werkte tevens mee aan het titelloze album dat in 2010 op de markt kwam. Maar ook hij verliet vrij snel de band. Waaruit we kunnen afleiden dat het vinden van een zanger een heikel punt is voor Drowning Pool. Dat de bandleden echter weigeren om op te geven en noest doorgaan, het siert ze. Nieuwe aanwinst: Jasen Moreno. Resilience (2013) kreeg vrij goede recensies. En nu is Drowning Pool er met een nieuwe!

Uiteraard hoor je de jarenlange ervaring in het bespelen van de respectievelijke instrumenten ook terug op Hellelujah. Vooral de snoeiharde, vaak lange gitaarriffs gaan letterlijk door merg en been. Terwijl die duivelse drumsolo's als harde mokerslagen klinken. Kortom, instrumentaal stond Drowning Pool in 1996 al als een huis, en dat doet het nog steeds. Maar ook de stem van Jasen past perfect in het plaatje. Hij bezorgt ons met zijn helse schreeuwen het ene kippenvelmoment na het andere.

Vanaf de start met het geweldig mooie Push voelen we ons diep wegzinken in de putten van de hel. Ontsnappen is onmogelijk. By The Blood doet het hart bloeden en we zakken nog dieper weg in die donkere kelders van diezelfde hel. Telkens zijn het die duivelse riffs die ons over de streep trekken. Als vlijmscherpe mensen klieven ze één voor één door onze ziel. Met alle respect voor de inbreng van Jasen Moreno die zich lijkt te ontpoppen tot een waardige vervanger van de toch wel heel sterke zangers die Drowning Pool in het verleden had. De titel van de song Hell To Pay vat ongeveer samen wat we hier meemaken: een helse rit!

De brutaliteit houdt aan. Geen enkel beetje medelijden mogen we verwachten. Snake Charmer, My Own Way tot Sympathy Depleted. Telkens opnieuw worden we tot bloedens toe murw geslagen. De gitaarriffs zijn net als ijzingwekkende klauwen die je strot doorsnijden, met drumsolo's die je hersenpan inslaan. Daarenboven zijn het inderdaad de duivelse grunts van Jasen die je de ultieme doodsteek lijken te geven. Geen spaander laten ze op het einde heel. Het extra leuke aan Helleluja is dat je deze helse trip nog eens wil meemaken, en nog eens... En nog eens. Er komt geen einde aan, het lijkt wel alsof de songs je één voor één hypnotiseren.
Drowning Pool is het schoolvoorbeeld van bands die tegenslagen omzeilen door gewoon luidkeels alles om zich heen kapot te knallen. Bovendien klinken ze door hun dosis ervaring niet geroutineerd, een gegeven dat we helaas te vaak tegenkomen in bands die al een tijdje aan de weg timmeren. Neen, Drowning Pool blijft ook in 2016 nog klinken als jonge wolven die alles wat ze tegen komen verscheuren tot er niets meer overblijft. Met deze nieuwe plaat bewijst Drowning Pool na al die jaren dat het nog steeds over de nodige vuurkracht beschikt om de luisteraar een fijne trip aan te bieden naar de diepste kerkers van de hel.


Erik VAN DAMME
04/02/2016
---